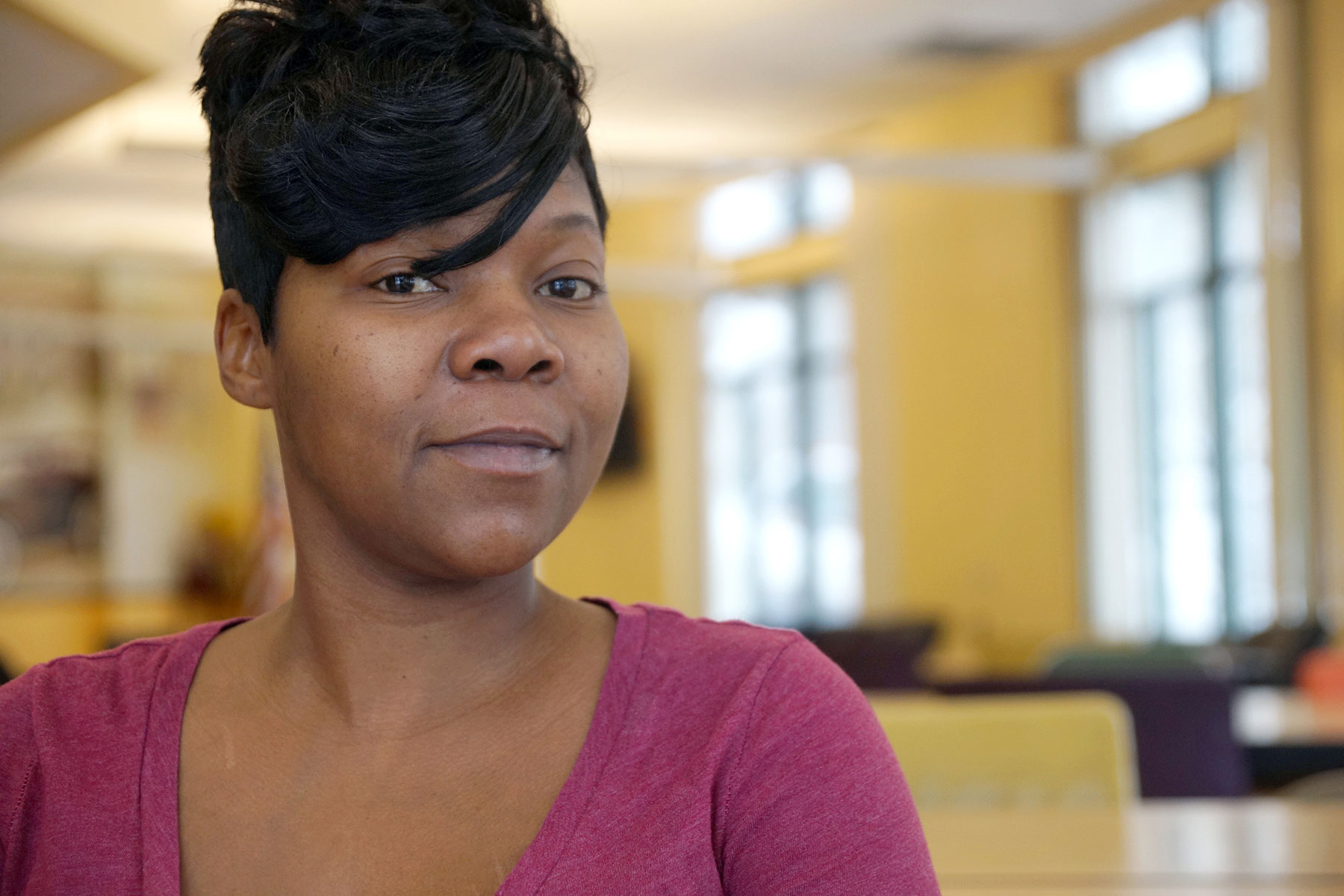 Lisa Jordan and Patricia Nichols were both graduating classmates from the first @Promise Resident Training Program on January 18, and in the weeks since they already feel the positive impact that the program has had on their lives.
An initiative of the Housing Authority of the City of Milwaukee (HACM), @Promise invited its community of residents to participate in a three-week job readiness boot camp that explored the benefits of self-sufficiency, offered career assessments and planning, and prepared them for a successful transition into the workforce.
"Many of our young people are perceived as 'at risk'. I chose to call them 'at promise' instead," said Tony Pérez, HACM's Secretary-Executive Director. "The idea here is how many of these promises will go unfulfilled, not because these individuals didn't try, but because no one lent a helping hand. We can be that helping hand."
Since completing @Promise, Lisa Jordan has taken a job as a administrative assistant. Her family is also proud to see her working and going back to school, and the whole experience has changed the direction of her life. Jordan currently attends MATC and is studying to be an administrative professional. She said it felt good to have others be proud of her efforts, and she would not have been able to come so far without the help that @Promise offered.
"Things are going really well, and I'm excited to be back in school. I enjoy learning new things and this job is a better opportunity to earn more income," said Jordan. "I just like helping people, and it makes me feel great to assist them accomplish the things they need."
Having been homeless at a vulnerable time in her life, the job and HACM's rent assistance have helped Jordan keep a home. They provide much needed stability for her family, and something that has often been in short supply: hope.
"All I ever wanted was my own place, that's been really important to me. So this job has helped me pay my rent, and I can stay in my own place. It feels great to have a key to my front door," added Jordan. "It has been a long and hard struggle, but prayer and my children helped me get here. I'm just determined to accomplish something for myself and for them."
HACM residents were notified about the program weeks ago, and of the 55 who were interested, 12 successfully completed it. Six participants were then selected to move on to paid training provided by HACM. These individuals are currently working 20 hours a week for HACM in administrative positions that can last up to two years.
For Patricia Nichols, the @Promise training opportunity was an incentive to be able to work with a diverse group of people. She already had experience with programming and using a drill press as a skilled factory worker. But she wanted to help people and make a difference. The HACM program also offered her more job security.
"I was a machine operator and I enjoyed that work, but I'd rather be in an office and working with people." said Nichols. "Plus, I hope this will lead to permanent employment with the city, because it is hard to find security or stability in the job market these days."
Other class members from the program are also furthering their education by enrolling in Milwaukee Area Technical College's (MATC) Administrative Professional Associate Degree Program. To help with the cost of school, they will receive a $2,000 HACM Scholarship and up to $1,500 in tuition reimbursement per calendar year.
"It was a little intimidating at first because there were so many qualified people interested in the program," said Angelita Ingram, another @Promise graduate, "To be chosen to participate in the boot camp and ultimately be selected to work for HACM and to further my education means so much to me and my children. I believe I am capable of doing anything."
In the 1970s, Congress passed the Housing and Community Development Act, which included the Section 8 program. The Housing Choice Voucher program, commonly referred to as Section 8 Rent Assistance, was designed to help low- and moderate-income families rent privately-owned housing. When implemented in Milwaukee, Section 8 allowed qualified residents to pay 30% of their income to participating private landlords with the difference subsidized by HACM.
"For decades, we've focused mainly on jobs, public assistance, parenting and mass incarceration," wrote Matthew Desmond, author of the book Evicted: Poverty and Profit in the American City. "We have failed to fully appreciate how deeply housing is implicated in the creation of poverty."
HACM has been dedicated to ensuring its residents have opportunities available to help them achieve self-sufficiency, through programs such as @Promise and the organization's numerous collaborative partnerships. At the graduation ceremony on January 18, Milwaukee Mayor Tom Barrett commended the graduates and recognized HACM's commitment to improving the lives of the people it serves.
"The Housing Authority of the City of Milwaukee is not only in the business of providing decent, affordable, respectable housing. It is also in the business of creating hope and opportunity in people's lives," said Barrett.
At the January 18 graduation ceremony, former Housing Authority of the City of Milwaukee (HACM) resident, Alysia Mullins shared the story of her journey and the role HACM played in helping her earn a college degree, purchase a home, and move from public housing to independence.
© Photo
Lee Matz and Housing Authority of the City of Milwaukee (HACM)