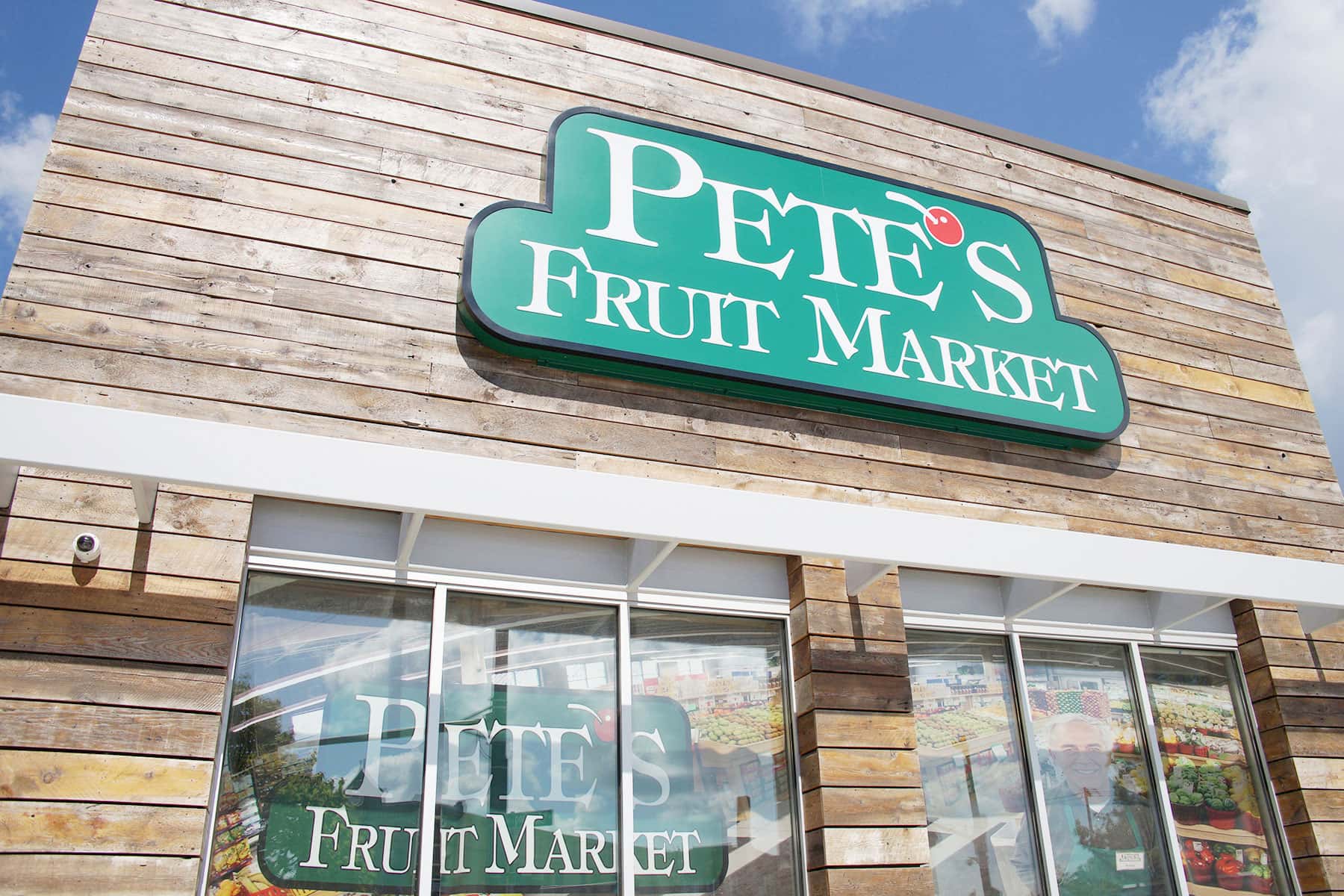 The long fought for new grocery store in the Historic King Drive BID, Pete's Fruit Market, will host the grand opening of its new Bronzeville store located at 2323 N. Martin Luther King Drive, on September 14.
The highly anticipated event for Milwaukee's 6th District has a full day of activities planned from 10:00 a.m. to 4:00 p.m. There will be a short program and ribbon cutting ceremony beginning at 1:00 pm. The grand opening festivities include live entertainment, store specials, food demonstrations, complimentary samples, face painting, and giveaways.
"Our residents have spoken out about wanting a new market and we are thrilled to make that a reality," Alderwoman Coggs said, "Pete's Fruit Market allows our residents to buy nutritious and healthy food to feed their families, which will have a tremendous impact as we continue working to attract other new businesses to the neighborhood and eliminate health disparities."
The new market is a fully remodeled, 13,700 square foot building complete with a full line of fresh juices, expanded seafood and butcher shop, fresh fruit and vegetables, and an array of food products. Pete's expands its philosophy of bringing fresh products to the Bronzeville community, rich in culture, diversity and resilience by giving residents and the greater Milwaukee community a grocery experience they deserve.
"We are excited to open our second location in Milwaukee and look forward to making this location a destination for fresh produce and seafood to all of our neighbors,"said Pete Tsitiridis, owner of Pete's Fruit Market.
Pete's Fruit Market was founded by Pete Tsitiridis in 1976 in Waukegan. Since that time, Pete's has expanded a few more times, with the Bronzeville location being the newest addition. The Pete's family of stores provides quality produce to the communities it serves. The new Bronzeville location will be managed by Pete's son, Teddy Tsitiridis.
Pete's grand opening guest speakers will include Mayor Tom Barrett, Vangard Group developer Kalan R. Haywood, Sr., Alderwoman Milele Coggs, DCD Commissioner Rocky Marcoux, and construction manager James Phelps of JCP Construction.
Pete's Fruit Market has operated on the south side of Milwaukee for decades at 1400 South Union St. and is expanding its services to the corner of N. King Drive and W. North Ave in the Bronzeville neighborhood. The new full service grocer will offer healthy food options including fresh juice products, fresh fruits, vegetables and seafood, along with a large variety of ethnic foods and daily specials to keep consumers engaged.