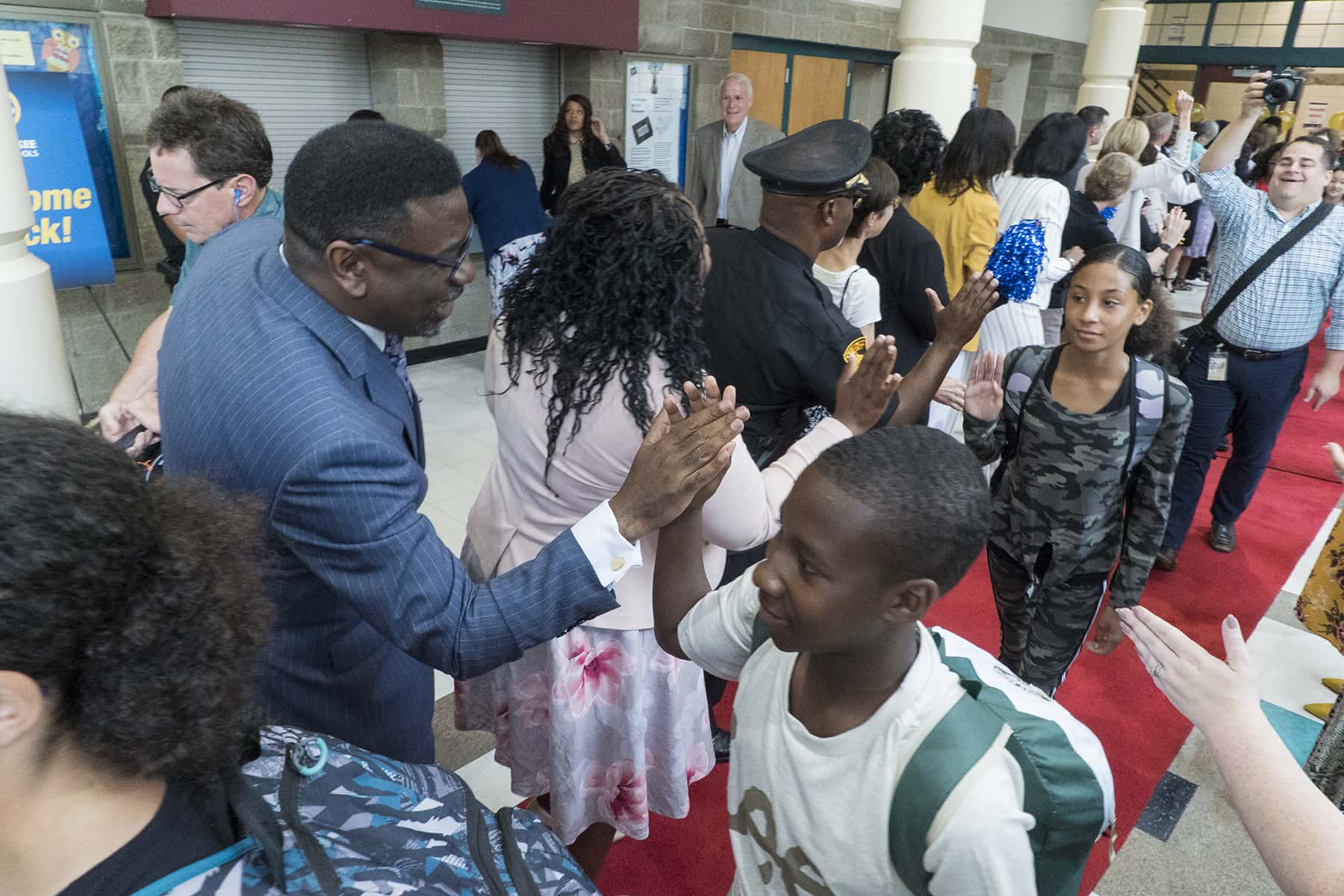 Summertime activities gave way to classwork study for thousands of Milwaukee Public School students on August 12, as the district held its bell ringing ceremony for early start schools at Golda Meir – welcoming back students on their first day of the 2019-2020 school year.
Forty three out of the 160 schools in MPS started early, including all high schools. Students walked a red carpet into school, welcomed by the Meir drumline. They were cheered on by parents, teachers, community leaders, MPS staff and Superintendent Dr. Keith Posley, in addition to elected officials like Mayor Tom Barrett and Sheriff Earnell Lucas.
The early start calendar was part of the district's plan to improve outcomes for students. While MPS schools are showing signs of growth and have moved up a grade in the state report card, there remains much work to do – particularly in high schools and middle schools.
The calendar change allows for the addition of a "J-term," a four-week optional credit recovery and enrichment program in June, in between the end of the regular school year and traditional summer school in July. The additional learning time provided by the J-term, along with the early start in mid-August, offers students more time to catch up, keep up, and get ahead in their education.
The early-start schedule was proposed and approved in 2016 as a unified schedule with all schools beginning in August, but school board members voted to limit early start to specific schools.
After making their grand entrance during the welcoming ceremony, Dr. Posley held a press conference with other community leaders to talk about the upcoming school year. Following the event, MPS leaders began preparations for the remainder of schools to start on September 3.