Milwaukee's Recovery and Resilience Plan aims to invest millions of federal aid in jobs and housing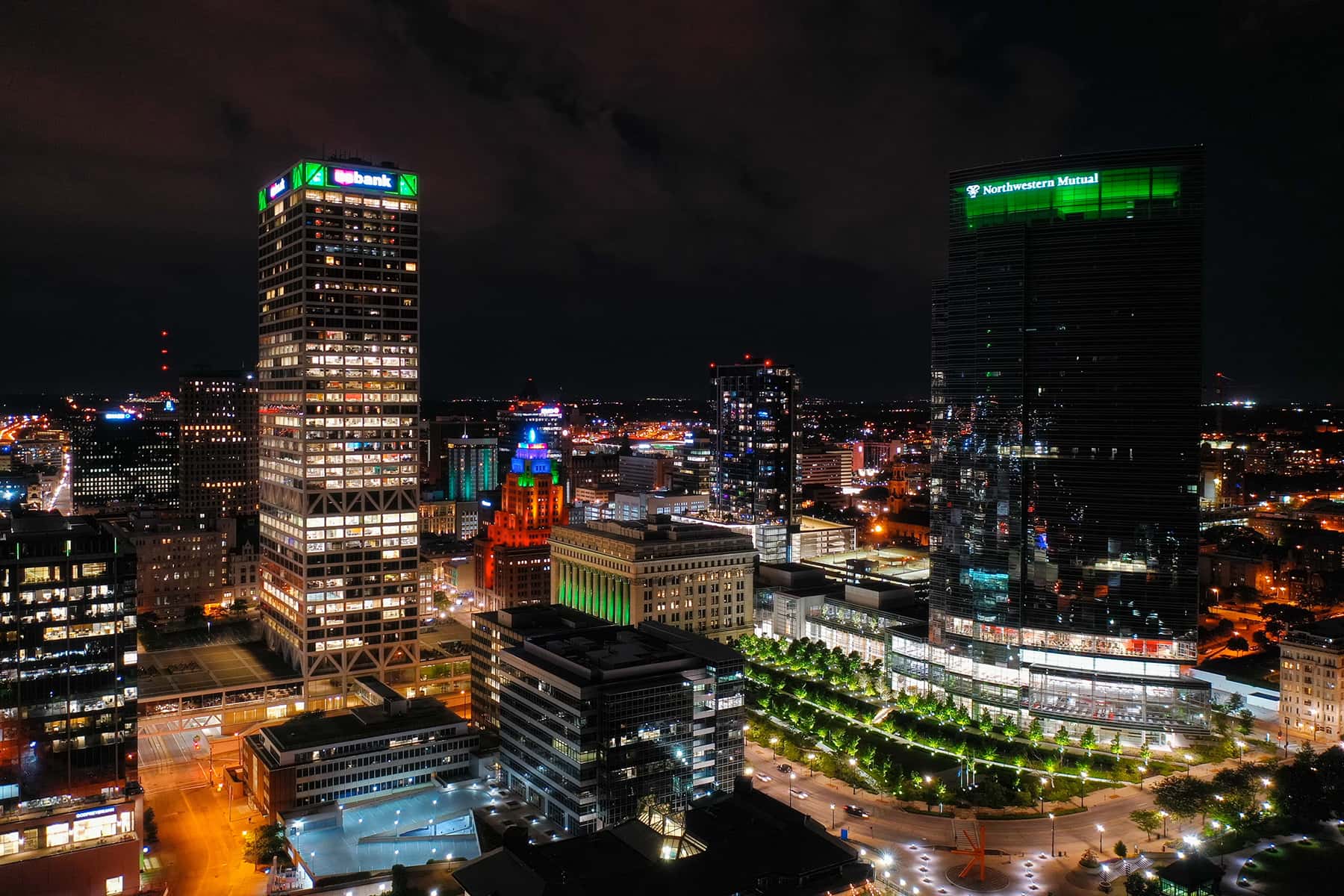 Outlined in his Milwaukee Recovery and Resilience Plan, Mayor Tom Barrett recently announced investing $13.8 million to promote job readiness and employment opportunities. He is also directing over $30 million to support housing activities in Milwaukee using funds from the federal American Rescue Plan Act (ARPA).
The workforce efforts are part of the first phase of ARPA funds to be deployed in Milwaukee. A key partner in the Mayor's workforce plan is Employ Milwaukee. The goal of the investments is to connect unemployed and low-wage workers with family supporting jobs and career opportunities.
"Too many residents of Milwaukee are not connected to jobs that pay well or have opportunities for advancement," Mayor Barrett said. "With the Milwaukee Recovery and Resilience Plan, I propose a range of investments that prepare workers and connect them with jobs and careers. These efforts are important for our residents and important for Milwaukee's economy."
The proposals funded in the Mayor's plan include $6 million for the Job Training Project, which will prioritize training for lead abatement certification. This will include high quality work experiences with connections to employers in in-demand fields.
A Skillful Transitions Project will be funded with $3 million in the Mayor's Recovery and Resilience Plan. Through Employ Milwaukee, participants between the ages of 18 and 29 will have supported work experiences that offer knowledge building and translatable job skills.
Through a Climate, Energy, and Equity Upgrade program, the Mayor proposes helping households struggling with high energy costs through energy saving retrofits. $5 million in ARPA funds will be directed to this effort.
An additional $2.7 million is designated in the Mayor's plan for a Century City Clean Energy Jobs Project, which will take a strategic approach to connecting residents with jobs in energy, power, and controls industries and in other clean jobs.
The Mayor's plan also includes $1.8 million to support an eviction prevention program. Working with the Legal Aid Society and United Way, the Right to Counsel program aims to reduce unscrupulous landlord practices and reduce unnecessary evictions.
"With the ARPA funds, we have an unprecedented opportunity to make substantial investments that can positively impact residents in Milwaukee. One of my priorities is safe, affordable housing options for people here," Mayor Barrett added. "By prioritizing housing investments in the city's most economically challenged neighborhoods, we are addressing an important need that disproportionately affects low-income neighborhoods."
The Mayor made the announcement in front of a home on North 54th Street, where the owners previously used the City's Compliance Loan Program to make needed repairs. The program allows economically qualified homeowners to get 0% interest deferred payment loans. Homeowners pay back the loan when selling or transferring the property. The Mayor's proposal calls for $3 million in ARPA funds to be used to expand the Compliance Loan Program.
Other investments that promote affordable and sustainable housing include $2 million for three low-income housing projects currently under development to assist those projects in overcoming COVID-19 economic hurdles; $1.2 million for homebuyer and foreclosure counseling; and $1.2 million for the Housing Authority of the City of Milwaukee to expedite 2,000 housing vouchers for families with housing needs.
$15 million is planned for the Westlawn Choice Neighborhood Initiative project to provide gap funding and infrastructure investments, helping fund over 300 units on and around the Westlawn site. And, $1.2 million is directed to the Rental Housing Resource Center in the Mayor's plan. The Resource Center played a critical role in helping families during the pandemic, and this funding will help sustain and expand their work.
This first phase of the Mayor's Recovery and Resilience Plan will be reviewed by the Milwaukee Common Council over the next several weeks. Working with the Council, the Mayor previously allocated more than $3 million for this summer's EARN & LEARN youth employment program. Last August, the Mayor established a policy requiring City departments to integrate explicit consideration of racial equity in all decision making. Every program funded in the Mayor's plan has been viewed from a racial equity lens.