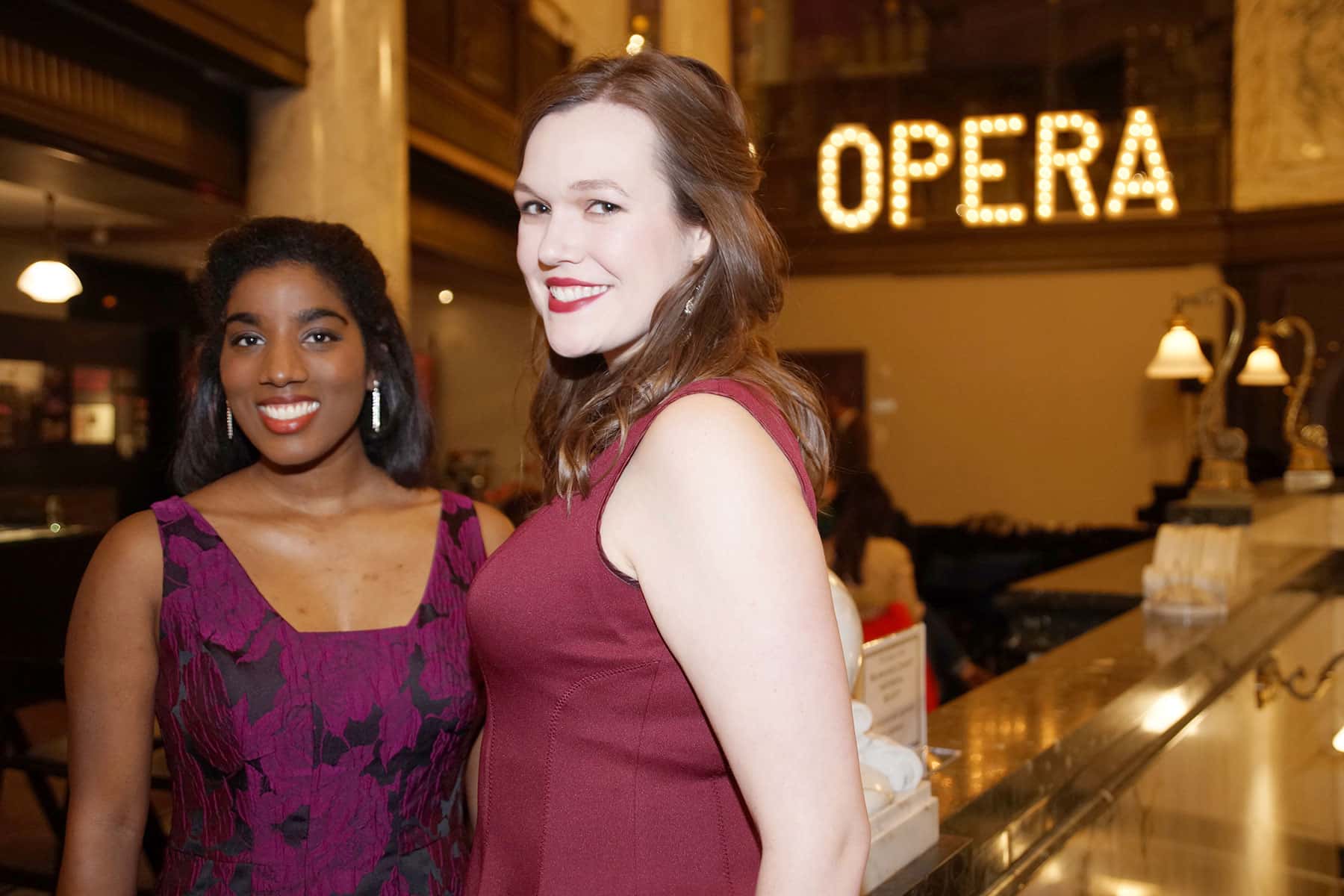 The Milwaukee County Historical Society (MCHS) hosted a special performance by the Florentine Opera Studio Artists on January 19.
The free event was a first time partnership between the Florentine Opera Company and MCHS, to present the Florentine Opera in Milwaukee: A History Still Being Written. The program celebrated the Society's 2017 major exhibition, Melodies and Memories: 200 Years of Milwaukee Music that runs until April 30.
"The Florentine Opera Company is deeply rooted in Milwaukee and stands out nationally as one of the oldest and most innovative opera companies in the nation." Said William Florescu of the Florentine Opera Company. "We are pleased to participate in this partnership and are excited to share this performance with the public in the Historical Society's beautiful building and among the stories of all types of music in Milwaukee that their exhibit tells."
As the first in a series of exhibit-related programs, the local audience was transported through time with a performance by the Florentine Opera Studio Artists, featuring vocal selections from the opera's musically and dramatically rich eighty-three years in Milwaukee.
"The goal of this exhibit is to present Milwaukee's deep music history using the music companies, organizations and bands of today as a lens to the past," said Ben Barbera, curator at the Milwaukee County Historical Society. "Through partnerships such as the one with the Florentine Opera Company, we are able to best tell their story as a major influence on Milwaukee music while also offering the public a unique music experience. Melodies and Memories is a comprehensive exhibit that explores the styles, people, organizations, businesses, and places that were, and continue to be, central to Milwaukee music. The exhibit time frame will range from Native American music through to modern day and is built to appeal to people of all ages. The exhibit will use artifacts, photographs, documents, and audio and visual media to show the impact of music on our County's history."
The Florentine Opera Company produces the full range of operatic works that reflect the highest musical and theatrical standards. Its community and education programs foster the current and next generation of opera audiences and artists. In recent years, the Florentine Opera has become a national leader in the production and commercial recording of new American opera.
The Milwaukee County Historical Society was founded in 1935 to collect, preserve and make available materials relating to the history of the Milwaukee community. Through a broad range of activities, the Historical Society seeks to recognize and preserve our local history.