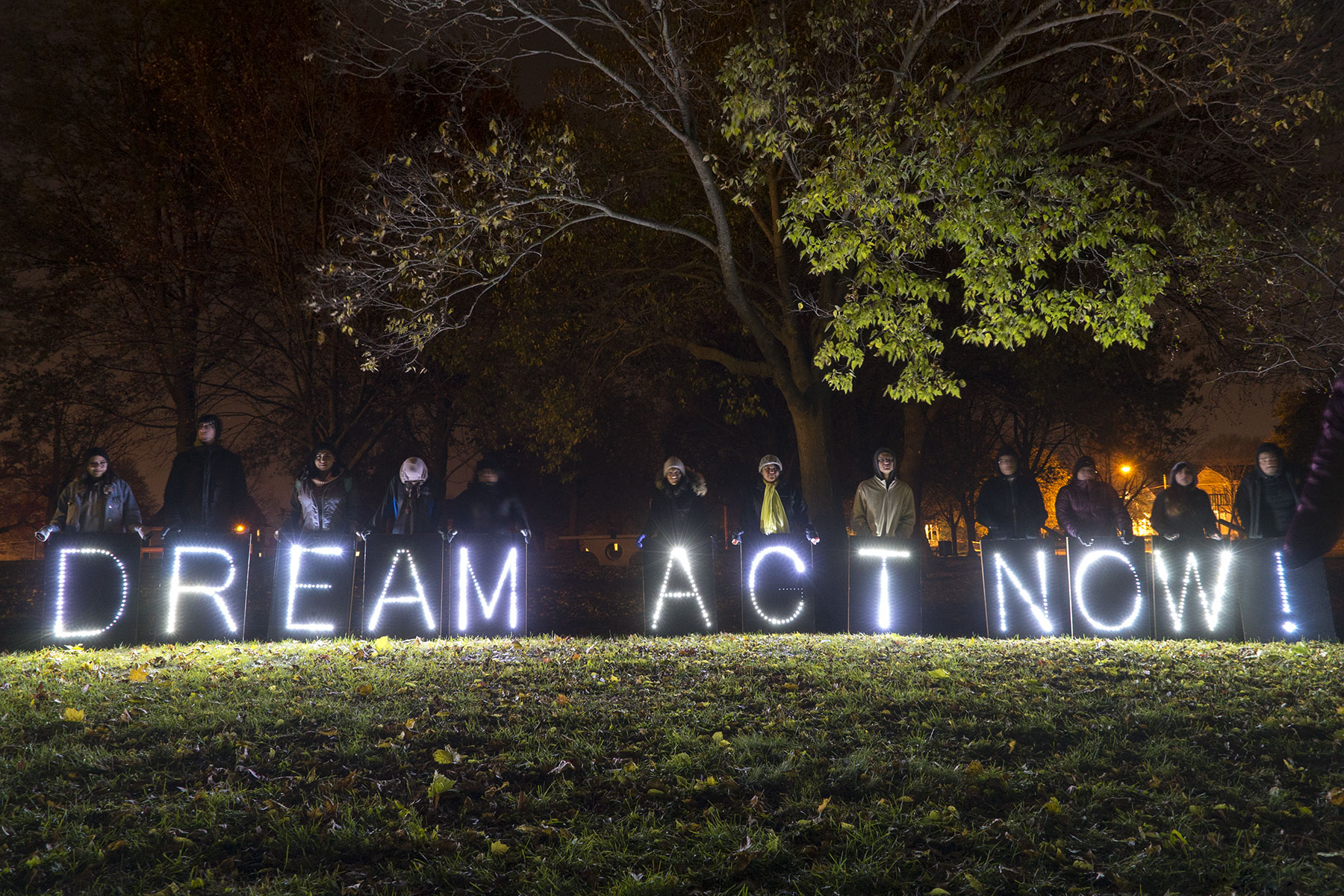 Speaker of the House Paul Ryan announced on June 12 that he would schedule votes in the near future on two anti-immigrant bills that provided no guaranteed protections for DACA recipients, but reduced family reunification visas and provided funding to expand walls along the US-Mexico border.
In 2016, Speaker Ryan memorably told a mother and DACA recipient named Angela Villalobos that she had no reason to fear being separated from her children despite Trump's election. Ryan has since refused to allow a vote on the Dream Act, which would provide a path to citizenship for immigrant youth now in danger of deportation because of the President's decision to eliminate DACA.
"Speaker Ryan cannot call himself a family man when he is willing to destroy other families in service to white nationalists. If Speaker Ryan would keep his word and allow a vote on the Dream Act, young people like Franco would be able to stay with their families and communities," said Christine Neumann-Ortiz, Executive Director of Voces de la Frontera. "Instead, Ryan is allowing votes on two family-separation and mass deportation bills. These are opposed by the vast majority of voters, but supported by the white nationalist element of the Republican Party."
In recent days, bipartisan Congressional legislators have gathered 216 of the 218 signatures needed to force a vote on the Dream Act, over Speaker Ryan's objections. The legislative maneuver is known as a discharge petition, but the effort seems likely to collapse due to pressure from hardline interests.
Even as people who qualify for DACA are detained, Speaker Ryan has not kept the promise had made to Angela and pass legislation that protects them. His refusal to safeguard immigrant youth and families comes as Immigration and Customs Enforcement (ICE) agents have arrested immigrant young people who live and work in Speaker Ryan's district who would be protected by the Dream Act, most recently Waukesha Dreamer Franco Ferreyra.
On June 11, Ferreyra was detained during a check-in with Immigration and Customs Enforcement in Milwaukee. Franco is a father of four who has lived in Wisconsin since 2001, when he was 13. He graduated from Waukesha South High School and works as a waiter at a Waukesha restaurant, and attends St. Joseph Catholic Church in Waukesha.
"Speaker Ryan should support humane legislation to protect the millions of young people like my son who are contributing to this country," said Alfredo Ferreyra, the father of Franco Ferreyra. "Franco is a good son and a good father. His children need him. Speaker Ryan should support legislation that protects Franco and keeps families together."
Franco qualifies for DACA, and could apply for the program if a federal judge orders the Administration to accept new DACA applications, or if Congress passes legislation to protect immigrant young people. Franco's detention comes after he was stopped in Waukesha for driving without a license. Undocumented immigrants cannot obtain driver's licenses in Wisconsin. Wisconsin is Franco's home and his detention has traumatized his family and harmed his community.