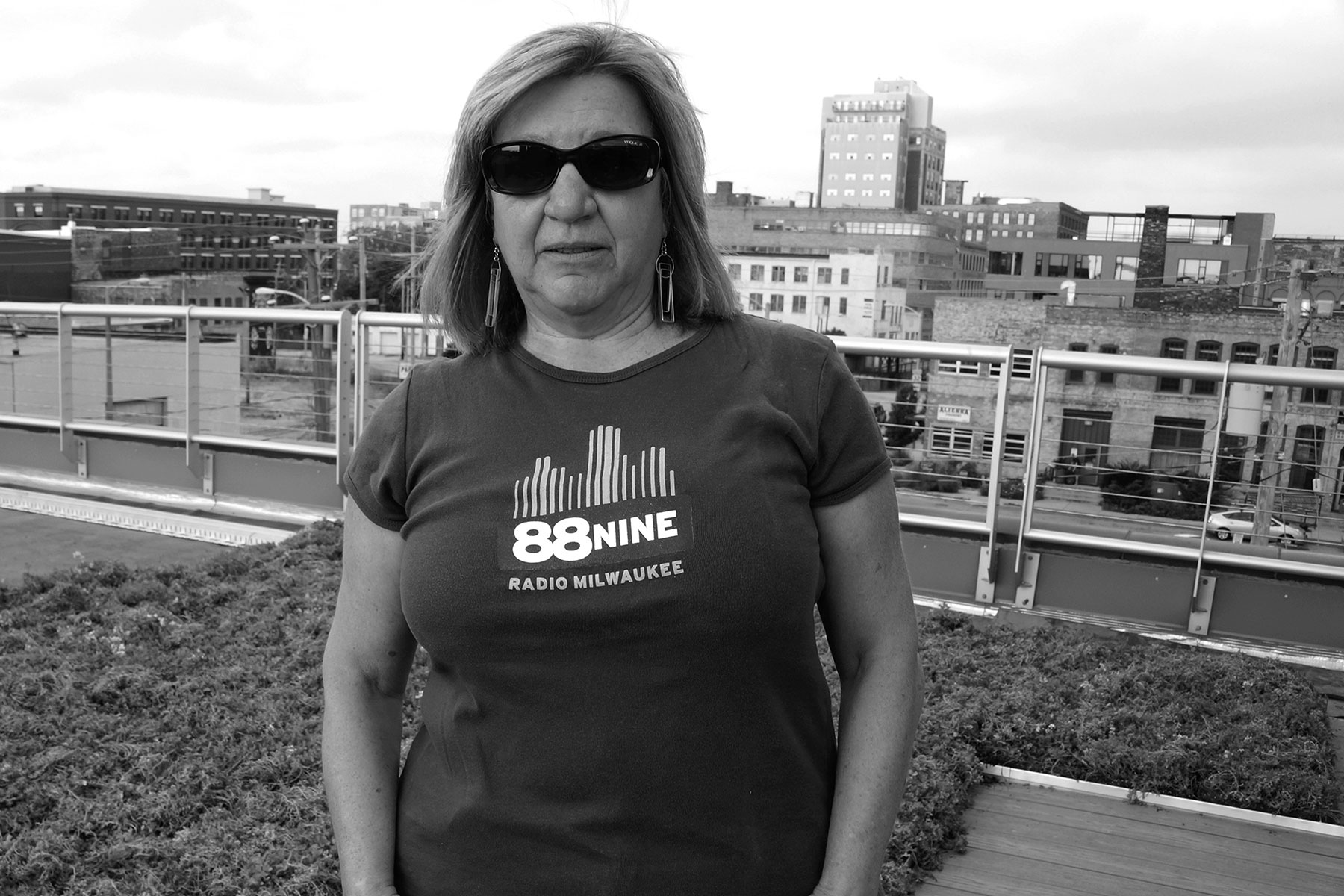 Mary Louise Mussoline, 88Nine's Executive Director from 2009-2016, died at age 62.
Mary Louise had been the driving force behind the effort to find, rehab, and raise the funds for Radio Milwaukee's new studio complex in Walker's Point. Under her leadership, the station was able to relocate its headquarters and take major steps forward in its mission to engage the community. She passed away on February 4 after a long battle with cancer. An outpouring of sympathy and remembrances were expressed across social media, with a public statement released by 88Nine.
Mary Louise's Radio Milwaukee family is heartbroken.
Mary Louise was our Executive Director from 2009 to 2016. But to us, she was so much more than our boss. She was our organization's backbone, guiding us from our modest beginnings to our current home. She was a unique blend of passion, strength, warmth and humor. Without her, without question, we would not be where we are today.
Mary Louise's vision and talent came together most prominently when she successfully led a fundraising campaign to buy an historic building in Walker's Point and to transform it into our current, state-of-the-art home. When she stepped down as Executive Director last year, we dedicated the building to her. A plaque hangs above our front door.
Under Mary Louise's leadership, Radio Milwaukee became a cultural force in our community, supporting organizations and people who are improving our city, and providing opportunities for Milwaukee musicians to be heard. She launched our Cultural Commons initiative, bringing diverse audiences together to help make Milwaukee a better, more inclusive and engaged community. She put us on sound financial footing. And she created a culture in which employees are valued, and coming to work at 88Nine is seen as a privilege.
We send our heartfelt condolences to the many people in Milwaukee whose lives she's touched, especially to Mary Louise's husband, Jim Cope, and her daughters, Madeline and Margaret.
We at 88Nine will greatly miss Mary Louise. We are committed to keeping her legacy alive through the work we do every day, the important work she inspired us to take on.
ML, we will not let you down.
Before being named to head Radio Milwaukee, Mussoline served as the Milwaukee Art Museum's Senior Director of Development, the Milwaukee Institute of Art & Design's Vice President for Institutional Advancement, The Brico Fund, Inc.'s Executive Director, a Jane Bradley Pettit Foundation Program Officer and a consultant to numerous non-profit organizations.