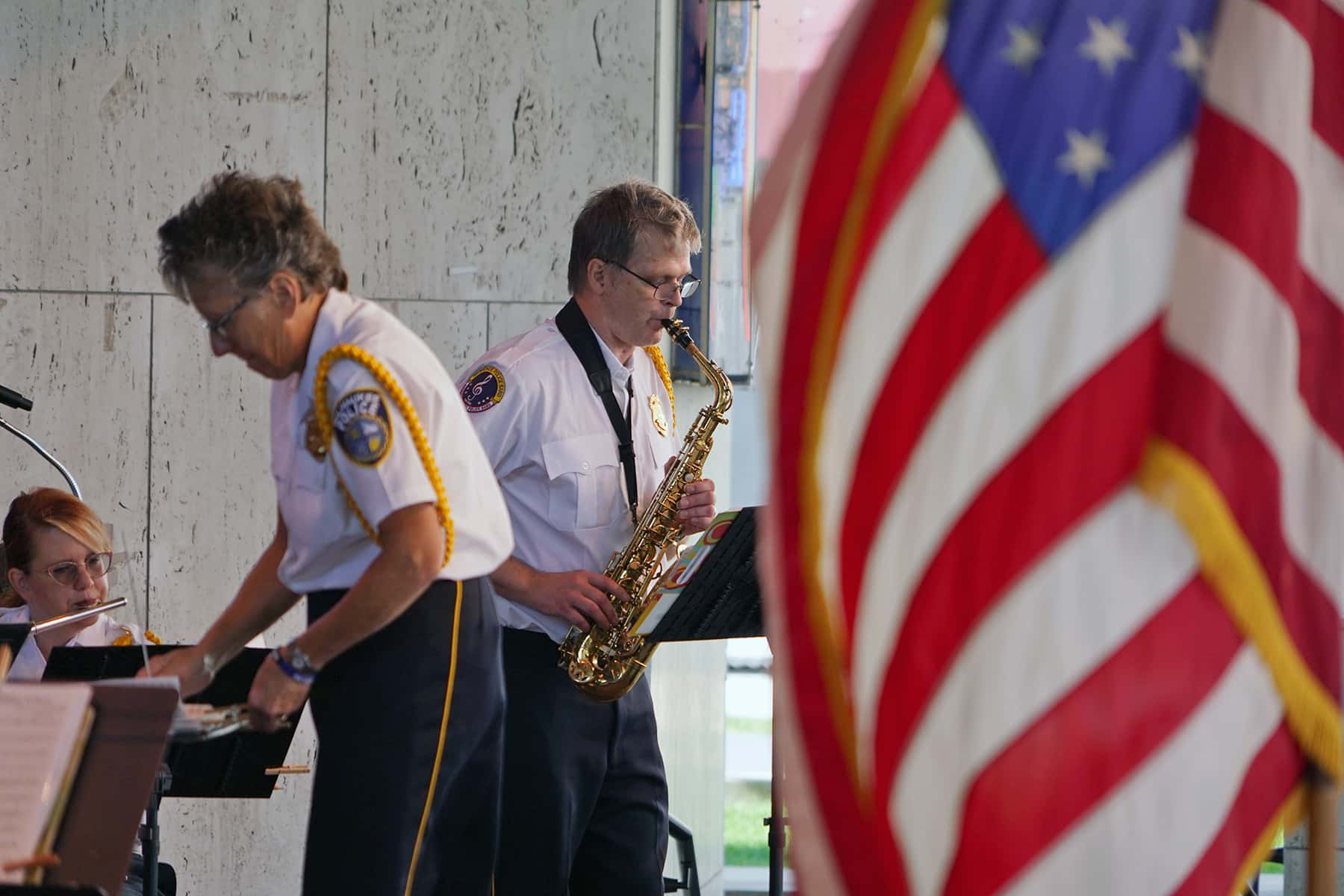 The Marcus Performing Arts Center (MPAC) hosted the first Heroes Day celebration on August 22 at the Peck Pavilion. The event was created to honor veterans, as well as shine a spotlight on the many hardworking heroes in the Milwaukee community who have been integral in the global response to the COVID-19 pandemic.
Saul Newton, executive director of the Wisconsin Veteran Chamber of Commerce, was the featured keynote speaker of Heroes Day 2021. The turmoil surrounding America's withdrawal from a 20-year occupation of Afghanistan weighed heavily in his address, as well as the Vietnam legacy.
MPAC has been a part of the Milwaukee County's War Memorial since 1969, honoring those who have bravely served the United States. For many years, MPAC has held an annual Flag Day celebration that honored veterans in the community. For 2021, MPAC expanded the popular civic event to celebrate a diverse collection of heroes on a new special day.
"The pandemic significantly impacted the lives of so many worldwide, and Milwaukee is lucky to be home to countless hard working heroes who have been integral in the global response to the COVID-19 pandemic," said Kendra Whitlock Ingram, MPAC President and CEO. "On behalf of the entire MPAC team, we wanted to take the opportunity to properly thank and honor these heroes for their time, work and sacrifice to keep us safe."
Reluctant to be called a hero, Vietnam veteran George Banda honored prisoners of war and those missing in action during the ceremony. He has led the traditional moment of silence for a number of years.
The event also featured a brief program to recognize local frontline workers, first responders, and veterans, followed by a performance by the Milwaukee Police Band. The festivities concluded with an official Naturalization Ceremony where 60 individuals were be sworn in as U.S. citizens.
The event took place with a city-approved safety plan, and adhered to local and CDC guidelines regarding the pandemic.