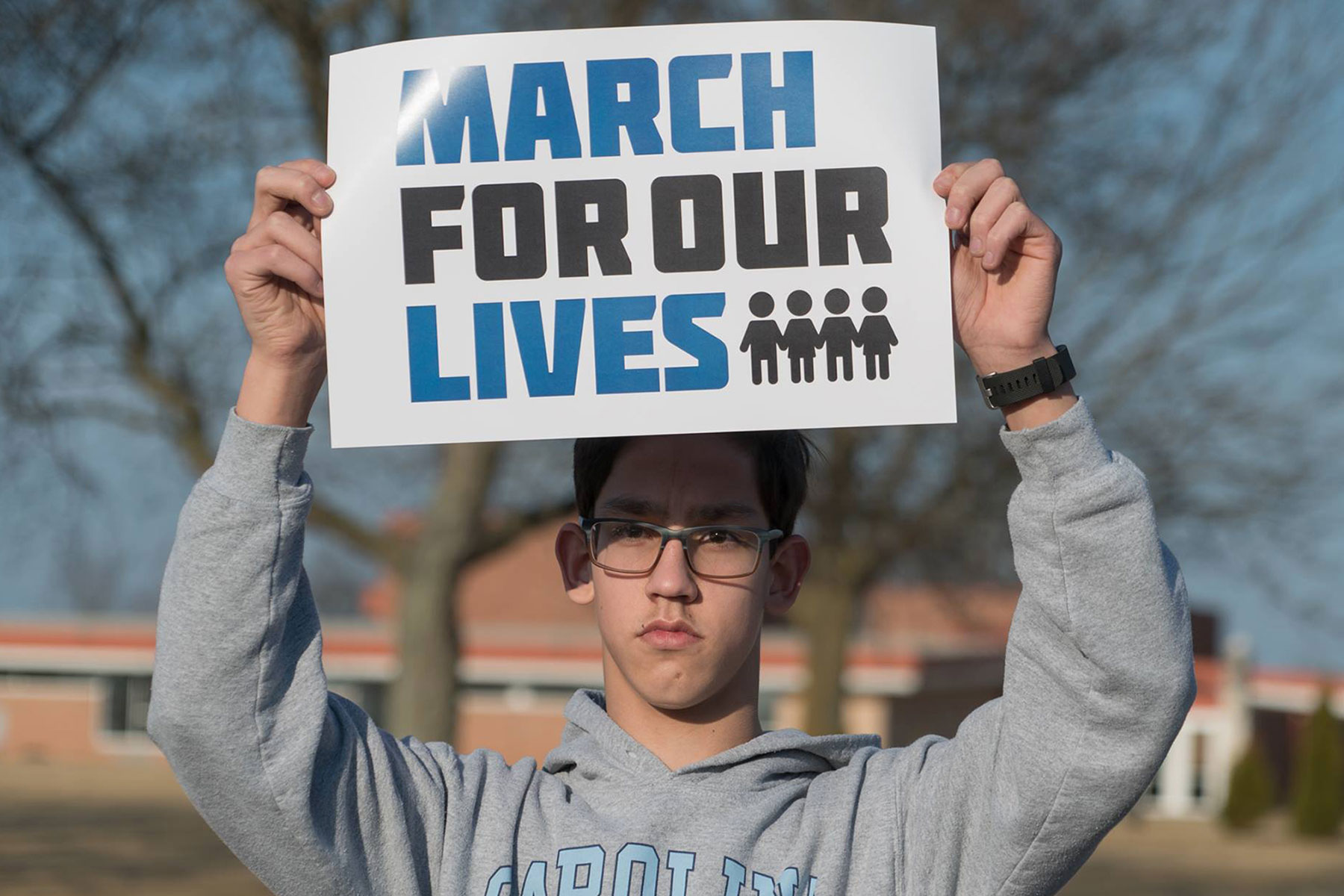 Students across Milwaukee are organizing a local "March For Our Lives" event, as a plea to force restrictions against automatic weapons used in mass shootings, to be held concurrently with national efforts on March 24.
For the Milwaukee march, students will start from the Milwaukee County Courthouse and then proceed to City Hall. There has been some criticism against the youth organizers and their march plans. That attitude is both ironic and hypocritical from an older generation now, who in their day as students protested for and against the Vietnam War, and have been unwilling to take any legislative measures to stop the public health crisis of mass shootings in America.
"We are deeply inspired by the incredible students in Parkland, Florida. Our goal is to bring awareness to the lack of legislation regarding gun control and to ensure the safety of all our fellow students and faculty," said Sophia Zhang, one of the student organizers in a statement. "We are all citizens, and soon we are all voters."
The students are demanding action from both major political parties and their leadership. Other Wisconsin student protests are scheduled to take place in Appleton, La Crosse, Green Bay, and Madison on March 24. Students at many local high schools already plan to walkout of class at 10:00 am on March 14, in solidarity with the #ENOUGH – Women's March.
After 17 teachers and children were killed at Stoneman Douglas on February 14, the national student movement contends that politicians value guns and NRA political contributions more than their young lives. Unwilling to tolerate more tweets about "thoughts and prayers" after repeated mass shooting tragedies, Wisconsin students have explained that they see no choice or example other than mobilizing around "March For Our Lives" to make their voices heard.