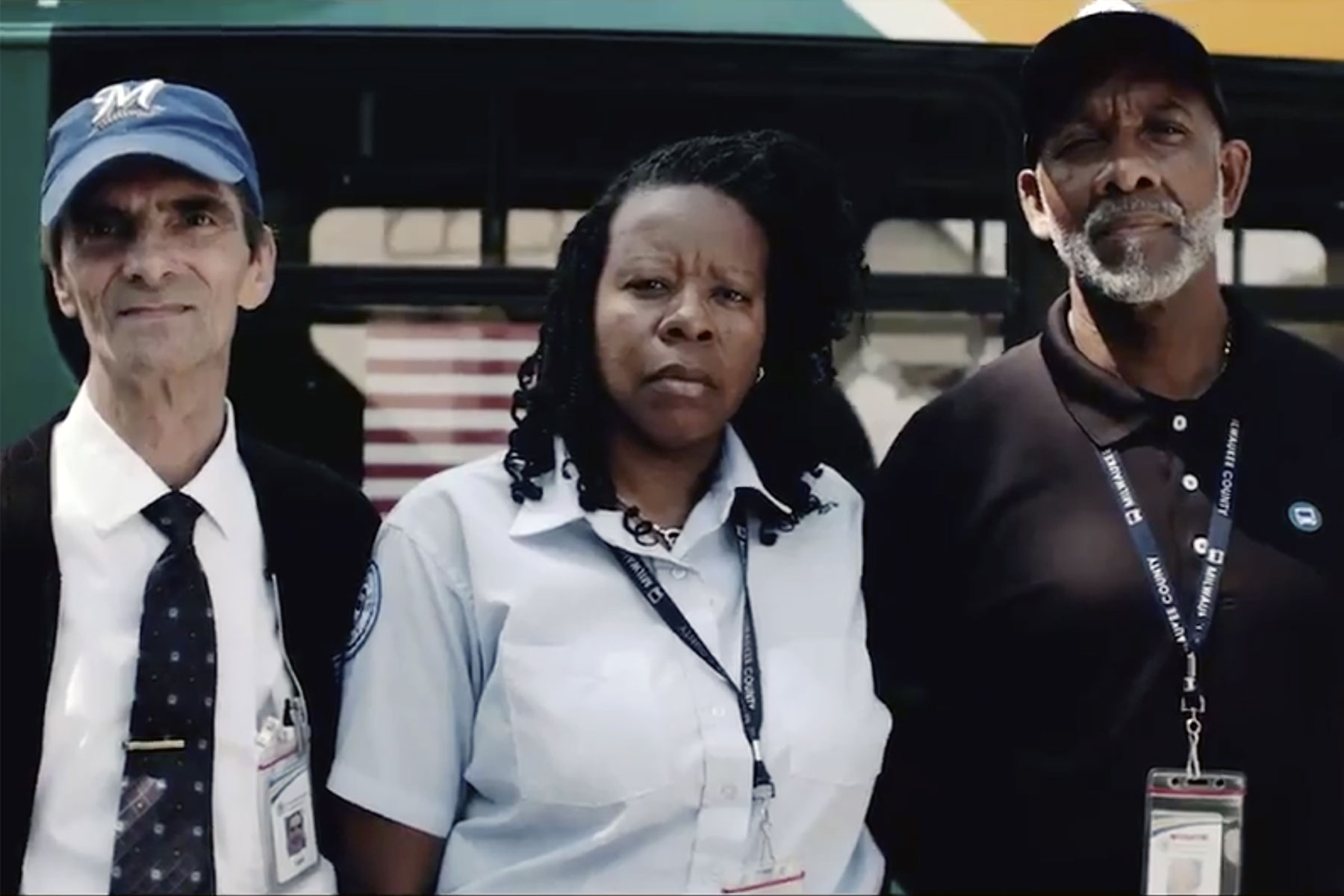 The Milwaukee Brewers released a new promotional video recently titled "Hunting October," which included Milwaukee county Transit System (MCTS) drivers.
The video featured many familiar references to Milwaukee fans, and since MCTS gets the public to and from each and every home game that the Brewers play at Miller Park, it was fitting that the team featured bus drivers in their newest ad.
The dramatic video features real people and real fans, including MCTS drivers John Reed, Sandra Cooper and Tim Boone, supporting the Brewers as they make their playoff push. A portion of the project was filmed outside the MCTS Kinnickinnic Operating Station.
"The Brewers Line is the easiest way to get to Miller Park and another way we are helping people enjoy everything Milwaukee has to offer," said Milwaukee County Executive Chris Abele.
Brewers Line buses start running at 4:30 p.m. for night games and 11:15 a.m. for day games. The Brewers Line picks up fans at 20 stops along three entertainment districts — Water Street, Cathedral Square and Wisconsin Avenue — and drops off right outside the Home Plate Gate. The last Brewers Line bus leaves Miller Park 30 minutes after the end of the game. Brewers Line bus stops each have a baseball sticker to indicate a stop.
As the Brewers head into the home stretch, MCTS is making it easier than ever for fans to get to Miller Park to cheer on the Crew. For the rest of the season and into the playoffs, fans can track all Brewers Line buses on the Ride MCTS app or at RideMCTS.com. This functionality has never before been available for this route.
© Photo
Milwaukee county Transit System