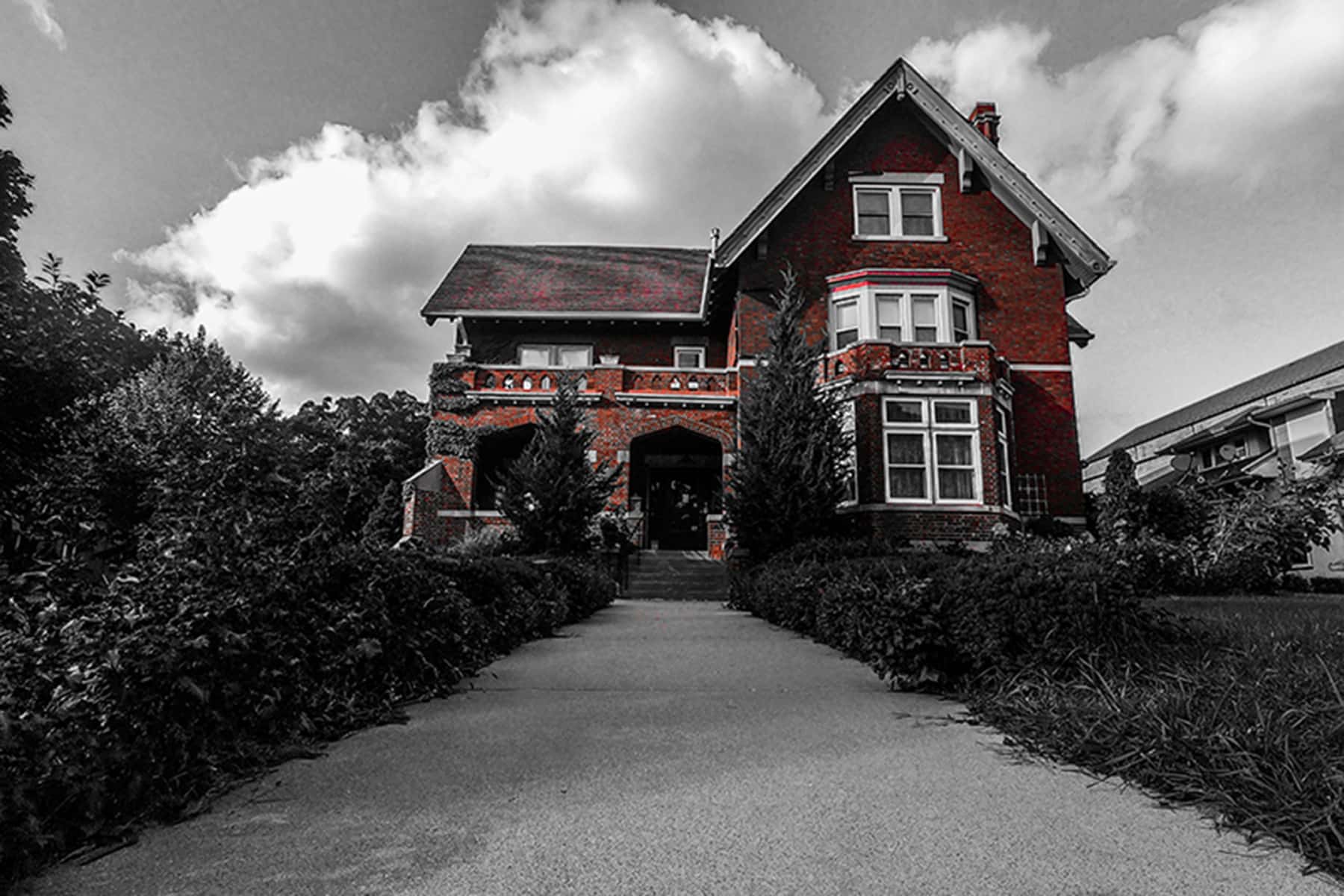 With Halloween on the horizon, Milwaukee County Transit System (MCTS) released their list of spooky attractions around the city that residents can reach by bus.
In a community with as rich of a history as Milwaukee, there is no shortage of interesting locations that whisper about some spooky encounter. This list of destinations was compiled for the 2018 season.
Address: 424 E. Wisconsin Avenue
Bus Routes: 14, 30-30X, GoldLine
Thanks to the petrified professional athletes who've stayed there while in town to take on the Brewers, the Pfister Hotel is now known as one of "baseball's most haunted hotels." Some players even refuse to stay at the hotel – which is reportedly haunted by its original owner, Charles Pfister. Famous guests have reported hearing voices, seeing moving shadows and spotting apparitions.
02. Brumder Mansion Bed & Breakfast
Address: 3046 W. Wisconsin Avenue
Bus Routes: 30-30X, 35, GoldLine
Wisconsin Avenue, originally known as Grand Avenue, was once lined with massive Victorian mansions. Only a few remain – including the Brumder Mansion Bed & Breakfast. The historic home was once owned by brothers Sam and Ed Pick – who worked for notorious gangster Al Capone. The property became a hub for gambling, illegal drinking, parties and prostitution. Some paranormal investigators believe that characters who worked at the mansion during the speakeasy era continue to roam the halls to this day.
Address: 2000 W. Wisconsin Avenue
Bus Routes: 30-30X, GoldLine
Visitors, volunteers and staff at the Pabst Mansion have found themselves wondering whether Captain Frederick Pabst is still watching over his home, even though he died in 1904. Multiple people have claimed over the years that they've heard strange noises and felt someone's presence. A former curator reportedly heard footsteps in an old servant's stairwell at 7:00 p.m. nearly every night.
Address: 2401 W. Wisconsin Avenue
Bus Routes: 27, 30-30X, GoldLine, PurpleLine
Bands and singers that play the Rave/Eagles Club frequently talk on stage about the venue's old pool room, where a teenager died in the 1920s. While not open to the public, artists performing in the building often ask to get a special behind-the-scenes tour. Singers Buddy Holly, Ritchie Valens and the Big Bopper were killed in a plane crash shortly after performing at the venue, leaving some people wondering whether the late musicians still have a special connection to the building and city where their final tour started.
05. The Riverside Theater
Address: 116 W. Wisconsin Avenue
Bus Routes: 14, 19, 23, 30-30X, 57, BlueLine, GoldLine
Turns out that music and comedy fans aren't the only ones with front row seats to popular shows at the Riverside Theater. Ghosts may be watching, too. Reports of paranormal activity have fascinated visitors for years, even leading to investigations by professional ghost hunters. Legend has it that at least one male and one female entity call the theater home. Employees, artists and visitors have reported sightings, moving objects, the feeling of being watched while alone, and a strong scent of either perfume or cigar smoke.
06. Milwaukee Public Museum
Address: 800 W. Wells Street
Bus Routes: 12, 14, 23, 31, 80, BlueLine
As if "Granny" who lives along the Streets of Old Milwaukee isn't scary enough, some believe that a former MPM curator haunts the museum. Doctor Stephan Francis de Borhegyi, who died in a car crash in 1969, has been known to spend time on the third floor of the building near his official portrait.
07. Historic Miller Caves
Address: 3897 W. State Street
Bus Routes: 30, 31, 35
Old newspaper reports suggest that Brewery workers have witnessed paranormal activity in the Miller Valley since the late 1800s. The Historic Miller Caves, which have a fascinating back story of their own, are supposedly haunted by the ghosts of two 19th century lovers who once used the caves for their secret meetings. A young man reportedly died after falling and hitting his head in a stairwell. Legend has it that his lover died weeks later, due to a broken heart.
Address: 1250 W. Wisconsin Avenue
Bus Routes: 12, 14, 23, 31, 30-30X, GoldLine, BlueLine
Carpenter Hall, Johnston Hall, Mashuda Hall, Schroeder Hall, Straz Tower and Varsity Theatre are just some of the locations on the Marquette University campus that have long been rumored to be haunted. Ghostly residents reportedly include a former hospital patient who rides the elevator, unexplained children who appear in the pool, and Jesuit priests who visit their old workplace. Every Fall, a whole new class of freshmen get to experience the history and scary stories for themselves.
09. North Point Lighthouse
Address: 2650 N. Wahl Avenue
Bus Routes: 21, GoldLine
Neighbors have long believed that Lake Park is haunted. Whether it's the North Point Lighthouse or the nearby Lion Bridges, spooky sightings – often involving children – have been reported in the area for decades. Volunteers say many people have heard the sound of kids laughing throughout the lighthouse, while getting the feeling that they are not alone or welcome.
Address: 422 S. 2nd Street
Bus Routes: 15, 19, 23, BlueLine
Known simply as "Milwaukee's Haunted Bar," Shaker's Cigar Bar has become a must-visit destination for anyone hoping to experience the supernatural in Brew City. Employees say they have all experienced something terrifying at the business, from pianos playing by themselves to objects flying off shelves. Researchers say the bar was built over a cemetery, which could explain some of the unsettling activity.
© Photo
Milwaukee County Transit System