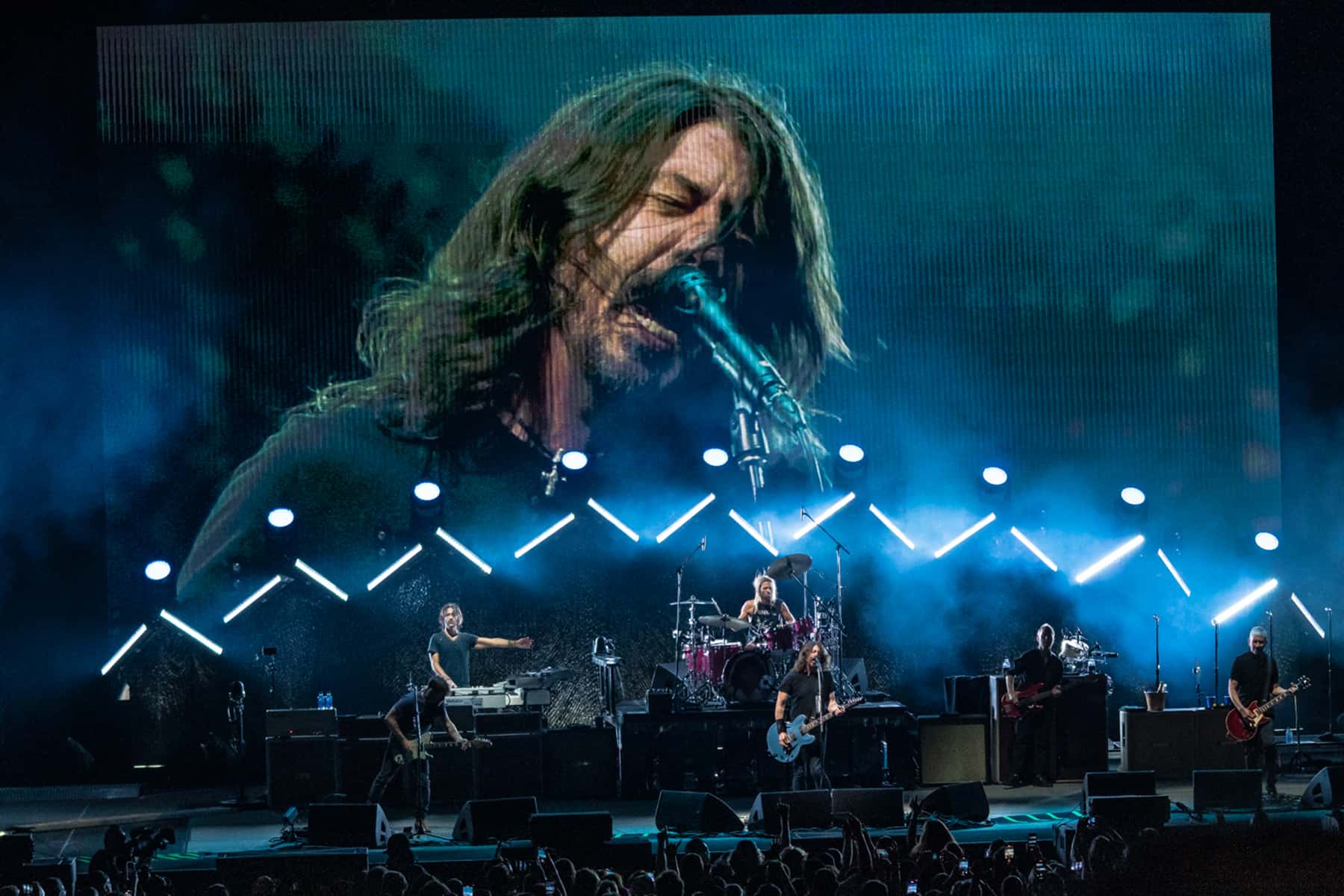 The famed Seattle rock band Foo Fighters performed to a sold-out crowd at the new American Family Insurance Amphitheater on July 30, the first concert held at the Milwaukee venue since the city was hit by the COVID-19 pandemic.
Founded by former Nirvana drummer Dave Grohl, Foo Fighters followed the dissolution of the trend-setting grunge band after the suicide of Kurt Cobain. The group took its name from the nickname coined by Allied aircraft pilots for UFOs and other aerial phenomena. Over the course of their career, Foo Fighters have won 12 Grammy Awards.
"We are incredibly honored Foo Fighters chose Milwaukee as one of their first stops back on the road," said Charlie Goldstone, President of FPC Live. "They are 'Rock Royalty' and the perfect band to kick off the next generation of live music at American Family Insurance Amphitheater."
The Amphitheater underwent a $51.3 million dollar renovation, which included more seating, more restrooms for women, a raised roof, and a flexible stage for larger acts. The two-year project was designed to improved the venue by enhancing the experience for artists and fans alike. The result was a complete transformation of the building.
"A legendary band for a legendary venue. It's a great way to open our new building," said Don Smiley, President and CEO of Milwaukee World Festival, Inc. "We couldn't be more excited to host Foo Fighters for the first concert. This venue is built for legendary bands, and we look forward to making some noise this summer, starting with the Foos."
Summerfest officials said that they were in compliance with the updated health guidelines for wearing masks, recently issued by the CDC and Milwaukee Health Department. Taking place in an open air amphitheater, the 23,000 fans in attendance were encouraged to wear masks but not required. Due to the spike of the highly contagious Delta variant, unvaccinated individuals have continued to jeopardize economic recovery – including future events on the Summerfest grounds.