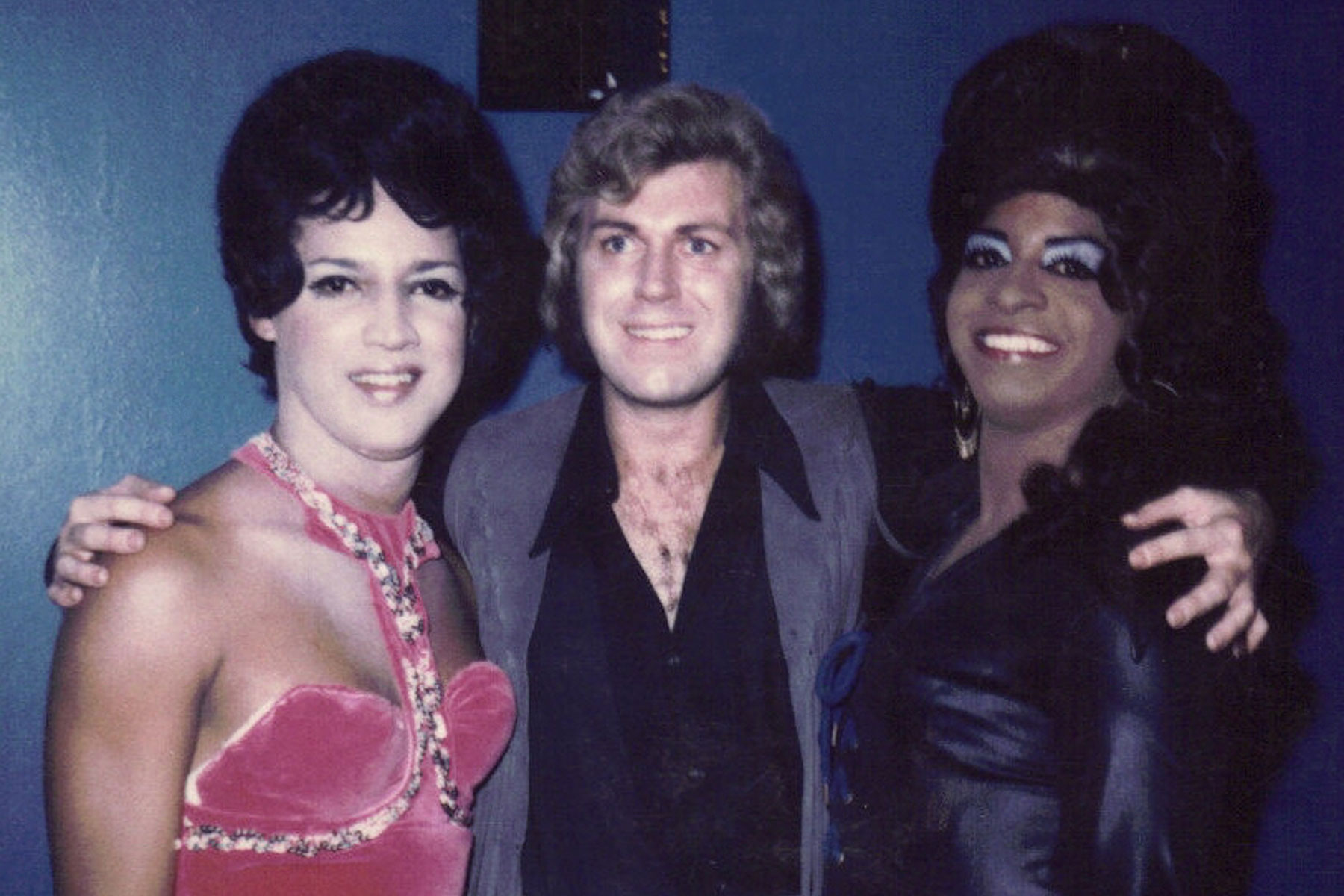 With contributions from many local elders and icons, the book "LGBT Milwaukee" celebrates the resilience, determination, and unity required to bring a community out of the shadows and into the spotlight.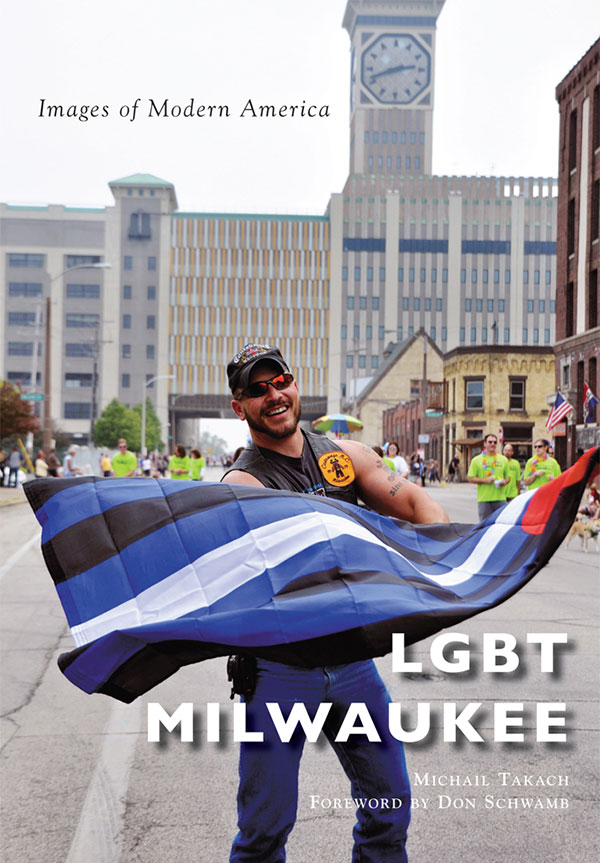 Milwaukee Pride, Inc. recently announced the upcoming publication of LGBT Milwaukee, written by local author Michail Takach, with foreword by Don Schwamb of the Wisconsin LGBT History Project.
The book includes more than 150 colorful images, many of which have never been seen by the public. It is also the first published social history of Milwaukee's LGBT community from mid-century to today.
Over the past 75 years, gays and lesbians experienced tremendous social change in America. For a medium-size Rust Belt city with German Protestant roots, Milwaukee was an unlikely place for LGBT culture to bloom before the Stonewall Riots.
However, Milwaukee eventually had as many known LGBT gathering places as Minneapolis or Chicago, ranging from the back rooms of the 1960s to the video bars of the 1980s to the guerrilla gay bars of today.
"We have always been here," said author Michail Takach. "By the time of the 1969 Stonewall riots, an astonishing 35 gay bars had already opened in Milwaukee – a number matched only by New York or San Francisco."
The book, believed to be the first comprehensive social history of LGBTQ Milwaukee ever published, traces the rise and fall of over six dozen landmark bars, gathering places and pride festivals.
LGBT Milwaukee is dedicated to those who dared to live authentic, adventurous, and outrageous lives against all odds. Without these brave pioneers, life in Milwaukee would be very different today. The book complements the efforts of the Wisconsin LGBT History Project and the History Of Gay Milwaukee Facebook group to initiate, cultivate, and celebrate ongoing conversations about local LGBTQ history.
"As social spaces become more mixed and mainstream, the need to explore and preserve hidden history becomes more and more critical," said Wes Shaver, president elect of Milwaukee Pride, Inc.
In today's Walker's Point, a new generation is transforming historic LGBTQ spaces, often without even knowing what existed there in the past. The book will function as a unique tool to educate and celebrate our Milwaukee's diverse cultural heritage.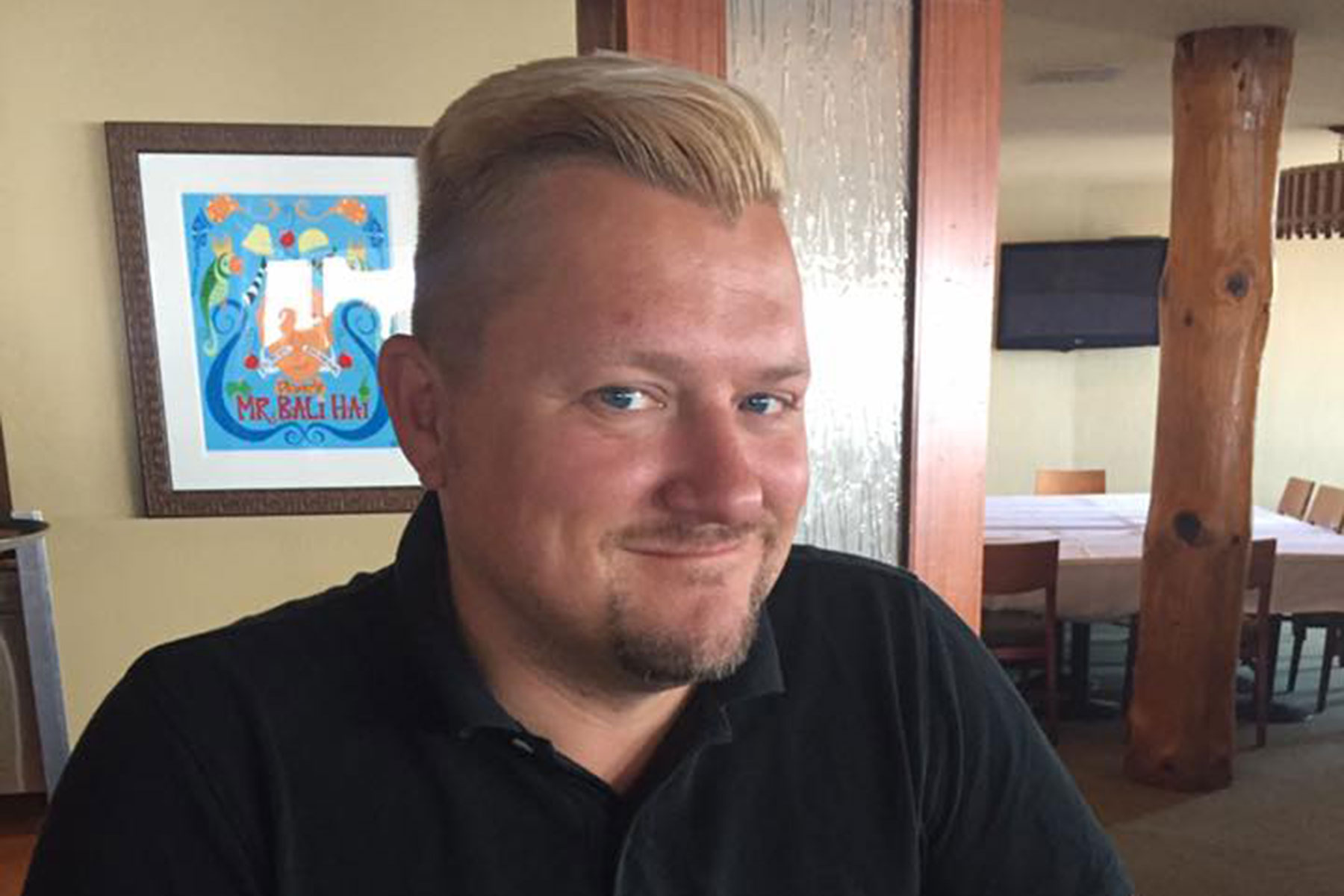 How Michail Takach traced the history of local pride in Milwaukee and honored its legacy.
Growing up in a time of great downtown reinvention, Takach became fascinated with Milwaukee's urban culture, landmarks and neighborhoods at a young age. A lifelong Milwaukeean, Michail fearlessly explored forbidden spaces and obsessively recording shameless stories, recording local color to the often colorless topic of local history. As an author, archivist, and communications professional, Michail works with community organizations, including Milwaukee Pride, OnMilwaukee.com and Historic Milwaukee, to broaden the scope of historical appreciation beyond the "same old, same old."
Q: What was the most memorable experience you had from writing this book?
A: What stood out most to me, throughout my research, was the incredible spirit, courage and resilience of LGBTQ elders. In today's world of hookup apps, gender-fluid celebrities, and same-sex marriage, we can barely even understand what it was like to live proud in a time when gays and lesbians were told every single day that they should be ashamed of themselves.
Q: In your opinion, what was the biggest social pressure that the LGBT community faced prior to the 1970s?
A: The media was not just openly hostile and hateful, it was also demonizing and dehumanizing. Local newspapers didn't even use the word "homosexual" until the 1960s. Prior to that, gays and lesbians were referred to only as "sexual deviates," a category that included rapists, child molesters, and sex workers. I cannot even imagine what it meant to grow up, surrounded by fear, shame, stigma, and abuse on all sides. It's unthinkable.
Q: What kind of prejudice did LGBT people historically endure in Milwaukee?
A: Gay men, especially, could expect no mercy from law enforcement officials. In the mid-1960s, a local judge actually declared war on Milwaukee's "deviate" community and vowed to take back Juneau Park for "normal" people. One of the casualties of this war was Elroy Schulz, a local brewery worker who was arrested for propositioning a police officer. Although the arresting officer claimed to have only hit Elroy once in the process of apprehension, Elroy died from internal bleeding after being released from police custody. The officer, who just happened to be a boxing champion, was cleared of all charges and was actually applauded for making Milwaukee safe for "normal" people. There were no protests, vigils, parades or memorials for Elroy. He died without even having a chance to tell his side of the story. And he wasn't the only one. Fifty years later, we cannot forget that this is where we came from, and could find ourselves again if we don't learn from our history.
Q: What message do you hope the public learns from reading LGBT Milwaukee?
A: The book is a tribute to Elroy, and all of the nameless men and women of Milwaukee who endured injustice just trying to be who they really were. Elroy's death, and similar acts of violence, sparked a social awakening in Milwaukee that led to gay liberation and LGBTQ pride. "If we were already going to hell," said one contributor, "then we were going to hell in high heels. Let nothing stand between us and our fun." Without that spirit, courage and resilience, we would not be here today.
Q: What lasting impact do you hope your book will have on future generations?
A: I am honored to give voice to silenced generations and retrace the paths they walked, so millions more can live life openly now and in the future. This is not just the story of bars and taverns past. This is the story of how a deeply ostracized and disenfranchised group came out of the shadows. I hope my book connects readers with a hidden history and heritage of which they should be rightfully proud.
All commission proceeds from LGBT Milwaukee will be donated to Milwaukee Pride, Inc., with the goal of establishing year-round local LGBTQ history education and outreach programs.. Additional donations will be earned for every purchase that originates at Amazon Smile.
"The hidden history of early LGBT life in Milwaukee is gradually being unveiled," said Don Schwamb, "and this book is an excellent introduction to a past that few today can even remember."
LGBT Milwaukee, published by Arcadia Publishing and the History Press as part of the Images of Modern America series, will be released August 22, 2016.
About Milwaukee Pride
Milwaukee Pride, Inc, is a 501(c)3 nonprofit organization with the mission that:
educates both the general community and the Lesbian, Gay, Bisexual, Transgender & Queer (LGBTQ) communities about needs, issues and various aspects of the LGBTQ culture;
provides a forum to celebrate the history and accomplishments of LGBTq people;
creates an environment for networking and outreach for services and community opportunities for LGBTQ people and their families and friends; and
offers any other activities exclusively for charitable, educational, and research purposes.