LEGO honors Women of NASA with mini-figure set of STEM professions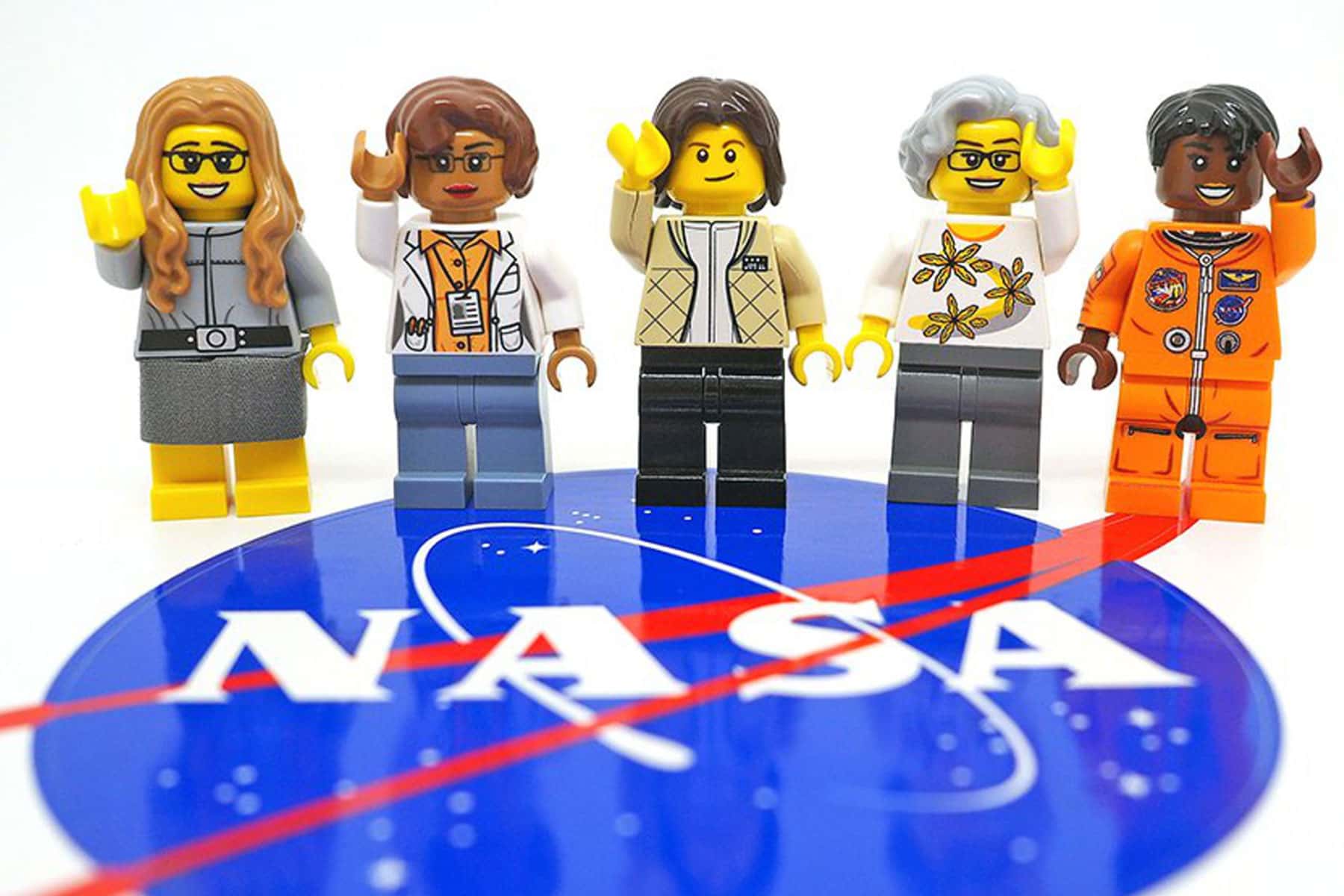 The LEGO Group presented the final design and launch date for the Women of NASA LEGO set, featuring Nancy Grace Roman, Margaret Hamilton, Sally Ride, and Mae Jemison.
Under the headline "Ladies rock outer space", LEGO fan designer Maia Weinstock presented her idea for a Women of NASA LEGO set to the LEGO Ideas crowdsourcing platform in 2016. It gained a lot of support from other fans and was selected for production for its inspirational value, and build and play experience.
As a science editor and writer, with a strong personal interest for space exploration as well as the history of women in science and engineering, Maia Weinstock's Women of NASA project was a way for her to celebrate accomplished women in STEM professions.
"In all realms of science, engineering, and technology, pioneering women have historically been under appreciated for their often groundbreaking work. We have also seen that when girls and women are given more encouragement in the STEM fields, they become more likely to pursue careers in these areas," said Maia Weinstock. "With this project, I wanted to spotlight a fantastic group of women who have made seminal contributions to NASA history. My dream would be to know that the first human on Mars — or an engineer or computer scientist who helped her get there — played with the LEGO Women of NASA as a child and was inspired to pursue a STEM career as a result."
The final design of the mini-figures and set was created by LEGO designers Tara Wike and Gemma Anderson. In the original proposal, five NASA women were included but the set was reduced to just four, as Katherine Johnson chose not to be part of the project.
"In order for us to move forward with a partner we needed to obtain approval from all key people, which was not possible in this case," noted a company statement. "We naturally and fully respect this decision."
Johnson was the NASA mathematician who calculated trajectories for the Mercury and Apollo programs, featured in the film "Hidden Figures." Wisconsin native Laurel Blair Salton Clark, who died along with her six fellow crew members in the Space Shuttle Columbia disaster, was not included in the original proposal.
"It was a great experience to give these amazing women their new LEGO identity and a great honor to personally present Margaret Hamilton with her very own Minifigure," said LEGO Design Manager Tara Wike. "What they have achieved is truly inspiring to me, and I hope it will inspire children to make their dreams come true."
Wike got to visit the Massachusetts Institute of Technology to present the final Minifigure designs to Maia Weinstock and Margaret Hamilton, who is one of the scientists immortalized in LEGO shape.
"Women have played critical roles throughout the history of the U.S. space program," added Weinstock. "Yet in many cases, their contributions are unknown — especially as women have struggled to gain acceptance in the fields of science, technology, engineering, and mathematics (STEM)."
Inspiring children to break boundaries:
To celebrate great achievement and inspire all children to become what they most dream of, a challenge titled Breaking Boundaries will soon be launching on LEGO Life – a safe social network for children under the age of 13. The campaign asks children to build their dream job and share their creation on LEGO Life using the four role models to remind all that the sky does not need to be the limit.
LEGO Women of NASA will be available for purchase worldwide from November 1. The set is rated for ages 10+ and will include 231 pieces. LEGO Women of Nasa include four minifigures: Nancy Grace Roman, Margaret Hamilton, Sally Ride and Mae Jemison.
– Nancy Grace Roman, astronomer: One of the first female executives at NASA, Roman is known to many as the "Mother of Hubble" for her role in planning the Hubble Space Telescope. She also developed NASA's astronomy research program. Her LEGO build features a posable Hubble Space Telescope with authentic details and a projected image of a planetary nebula.
– Margaret Hamilton, computer scientist: While working at MIT under contract with NASA in the 1960s, Hamilton developed the on-board flight software for the Apollo missions to the moon. She is known for popularizing the modern concept of software. Her LEGO build features a stack of book elements, representing the books of listings of Apollo Guidance Computer (AGC) onboard flight software source code.
– Sally Ride, astronaut, physicist, and educator: A physicist by training, Ride became the first American woman in space in 1983. After retiring as a NASA astronaut, she founded an educational company focusing on encouraging children — especially girls — to pursue the sciences.
– Mae Jemison, astronaut, physician, and entrepreneur: Trained as a medical doctor, Jemison became the first African-American woman in space in 1992. After retiring from NASA, Jemison established a company that develops new technologies and encourages students in the sciences.
Sally Ride and Mae Jemison's LEGO build features a launchpad and Space Shuttle Challenger with three removable rocket stages.