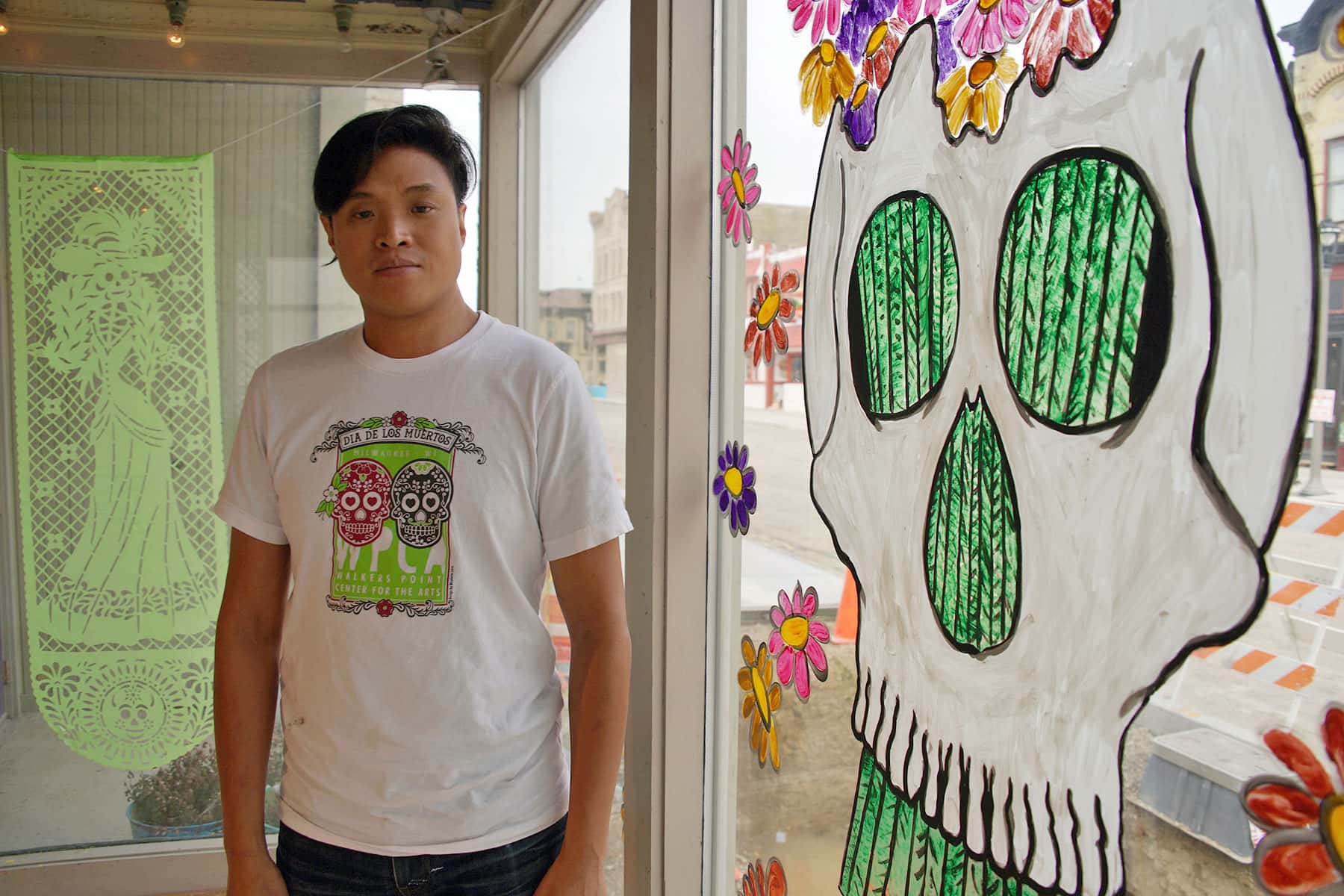 The Walker's Point Center for the Arts marked its 24th anniversary of the annual Día de los Muertos exhibition.
The display opened to the public on October 21, and saw hundreds visit during the Day of the Dеаd Festival that was held a few blocks away at Walker Square Park on October 29.
"We invited artists and community members to create alters for offerings, to honor and remember their family members. We've adapted this holiday tradition, being in the heart of the Latino community," said Howard Leu, Marketing Communications Coordinator at Walker's Point Center for the Arts. "We started using our gallery space to host some of the altars, and through that we've opened it up to everybody to come see what the celebration is about."
The alters, or Ofrendas for offerings, are made to in remembrance of loved ones who have passed away. The 'Día' exhibition honors the tradition of Día de los Muertos in three parts with art, educational workshops, and the festival parade. The workshop for this year's theme of "Peace and Unity" aims to give insight on the tradition and history of the celebration. Open to teacher and student groups of all ages, the project examines the rituals and symbolism behind items like sugar skulls, monarch butterflies, and marigolds.
"Each year we produce an altar with students from our after school youth arts program. This year we honor Juan Carlos Ruiz who passed away in March. He was a close friend to our Center as well as to the community around us," said Leu. "Juan Carlos was instrumental in the development of the Latino economic district, as well as being a tireless activist. So this is our opportunity to honor somebody that was dear to us."
The artists who created alters for the 2016 exhibit tell their story using written words, but also photos, imagery, and objects that reflect the individual who they honor. Colorful ofrendas are decorated with traditional items like sugar skulls, flowers, papel picado, and include personal items. The exhibit, like the holiday, celebrates the lives of the dеаd. Dia also offers time for reflection, on the precious lives that are still with us and their impact on our lives. Death is seen as a part of the cycle of life, just as living is.
The public is invited to visit the Walker's Point Center for the Arts for the Day of the Dеаd exhibition. Día de Muertos runs through November 19.
"It's always really heartwarming to have a lot of people come in to view the exhibition. They take time look at everything, read the different stories and statements for each altar, and then they learn something about that person, or they reflect on their own family members," said Leu.