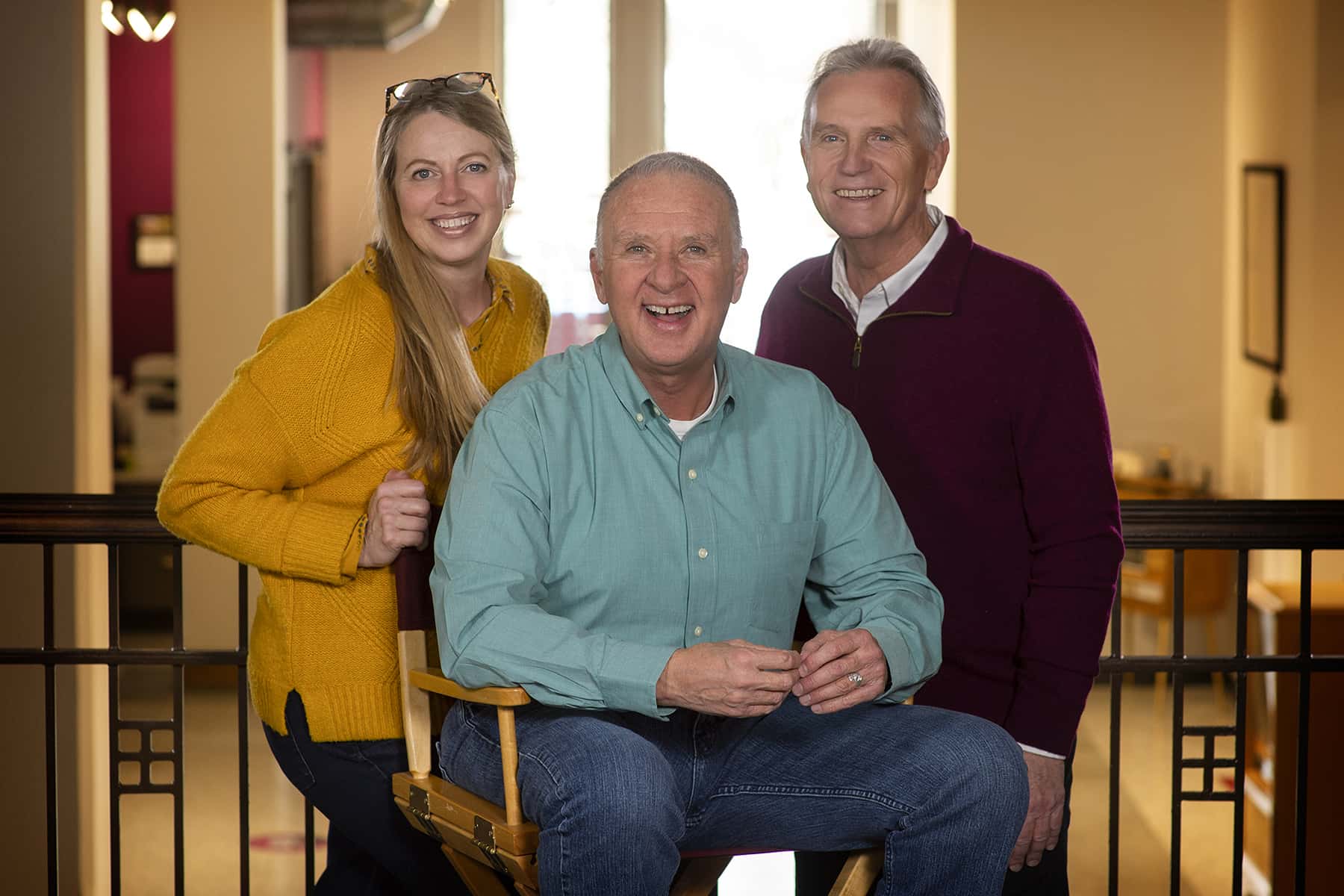 Actor, comedian, and TV host John McGivern is returning to local airwaves. He will host a new half-hour weekly TV show called "John McGivern's Main Streets."
McGivern is setting his GPS for 13 'Main Streets' all over the Upper Midwest, traveling from Wisconsin to Michigan, Minnesota, Iowa, Illinois, and Indiana.
"The name came from the fact that in all of my years of experience out on the road, I have found Main Streets are alive and well," said McGivern. "They're local and they have a real sense of familiar. It's really where the heart of the communities beats the loudest. So I thought 'John McGivern's Main Streets' was a great name."
Season 1 of John "McGivern's Main Streets" will showcase more than a dozen destinations as only McGivern can, through entertaining conversations and fun facts that will no doubt lead to laughs. The show will highlight great communities in and out of Wisconsin, giving viewers even more places to learn about and explore.
"When I figured out what I wanted to do next, after the PBS series series ended, I gave Plum Media a call and told them that these were my thoughts, this is what I want to do," said McGivern. "And they seemed to want to do the same thing."
Plum Media is an award-winning media and events production company located in Milwaukee, that has produced hundreds of events and thousands of videos.
"We're going to go 300 miles in all directions of my condo in downtown Milwaukee," said McGivern. "I'm so excited to expand my travels to the surrounding states and meet fellow Midwesterners on their turf. I already ordered my I-PASS!"
"John McGivern's Main Streets" will begin airing in Wisconsin and across the Midwest in January of 2022 on top TV stations all across the upper Midwest. Plum Media in Milwaukee is producing this series for distribution throughout Wisconsin with the intent to expand the reach across the Midwest each season.
The goal of this show is to strengthen and build goodwill in communities by telling the stories of diverse people as they live local and commit themselves to their main streets.
Five-time Emmy Award winning actor and host McGivern learned about the world growing up on Oakland Avenue, the main street of his east-side Milwaukee neighborhood. John has shared his memories through his one man shows for his whole career. He tells the stories of being the third born of six kids in a working-class, Irish Catholic family in the Midwest.
His stories are personal, funny, touching, familiar, and serve as a reminder that everyone shares a universal human experience. For the past nine years, he had been getting to know the stories of other peoples' main streets. By simply talking and exploring, McGivern shared the hearts of each one of the 117 Wisconsin communities with PBS viewers all across the country.