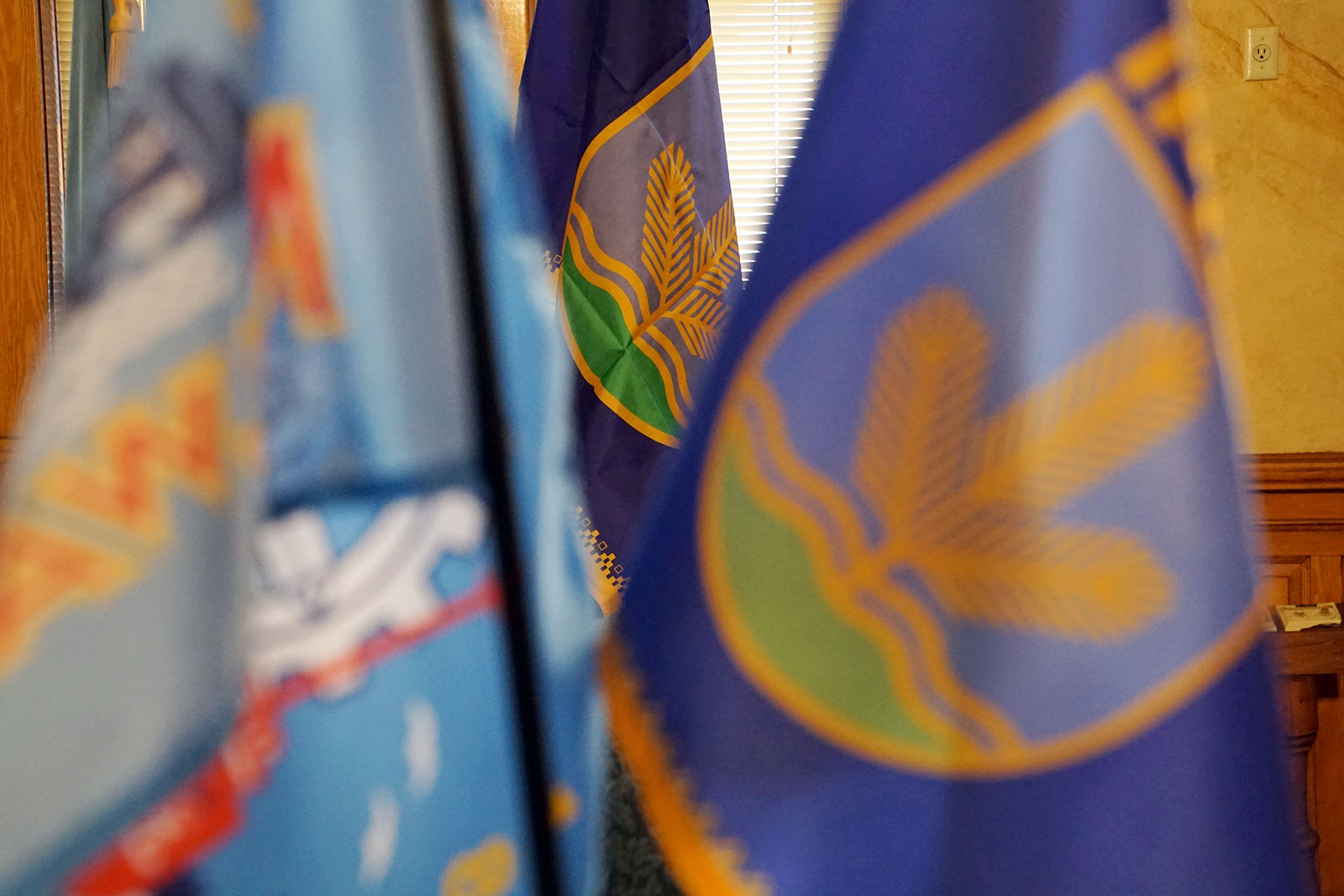 Milwaukee's sister city in Ukraine has been under siege for weeks by invading Russian forces, and agencies have been enlisted to facilitate aid to those affected by the crisis.
As chair of Milwaukee's Sister Cities Committee, Alderman Khalif J. Rainey said that the people of Irpin needed support from the local public. Several agencies were accepting donations to help the most vulnerable in Ukraine, including children.
"In times of humanitarian crisis like this, acts of compassion and generosity can make a huge difference. In recent years, we have been able to establish a closer relationship with our sister city of Irpin – a suburb of the capital city of Kyiv – and I feel a sense of duty to assist them at this time. As we watch from afar, I strongly encourage residents to help organizations in increasing their capacity to respond to the current crisis," said Alderman Rainey.
As Russia increases it brutal attacks in eastern Ukraine, violence has only worsened. The situation has left many Milwaukee residents wondering how best to help Ukrainian citizens who have seen their lives and homes destroyed.
To make sure donations get into the proper hands, Alderman Rainey recommended some trusted agencies engaged in relief and recovery efforts in Ukraine and the surroundings areas.
The United for Ukraine fund, where the money raised will provide refugees with food, shelter, medicine, and transportation, and critical child care supplies that infants need such as formula.
The WHO foundation, has called on all people in helping them provide aid to Ukraine. The money will help Ukraine's neighboring countries deal with the overflow of patients in their hospitals, as well as anyone who needs immediate medical assistance. WHO will also help to support the mental health of anyone who has been affected by the crisis.
The Ukraine Crisis Relief Fund, Global Giving sprang into action once Russia declared war on Ukraine. According to their website, donations will help affected communities in Ukraine, focusing on the most vulnerable, including children, who need access to food, medical services, and psychosocial support. The fund will also support humanitarian assistance in impacted communities in Ukraine and surrounding regions where Ukrainian refugees have fled from.
Also, Milwaukee's St. Michael's Ukrainian Catholic Church, 1025 S. 11th Street, is accepting donations to go toward humanitarian aid and medical supplies.
Oleksandr Markushyn, the mayor of Irpin, announced on March 14 that no journalists would be let into the city until the area was liberated from the Russians. Markushyn said that the stream of media content from Irpin helped reveal military positions to the Russians. The measure was implemented to prevent risking Ukrainian lives. The announcement cames a day after American journalist Brent Renaud was shot dead and another wounded in the frontline suburb of Kyiv, which has witnessed some of the fiercest fighting since Russia invaded Ukraine.
Congress approved a $13.6 billion aid package to Ukraine on March 10, providing a much needed infusion of military and humanitarian aid to Ukraine as it fights back against Russian cruelty. The spending bill was signed into law on March 15 by President Joe Biden.
Wisconsin's Senator Ron Johnson voted against a budget, an act that would have denied support to the heroic people of Ukraine. Critics contend that throughout his time in the Senate, Johnson has only fought for increasing wealth in the bank accounts of his corporate donors.
"This is the absolute worst time to play petty political games," said State Treasurer and candidate for U.S. Senate Sarah Godlewski. "Federal funding for our state, aid for our allies in Ukraine, and reauthorizing the Violence Against Women Act shouldn't be used as a pawn in Ron Johnson's games. His priorities are out of line with Wisconsin."