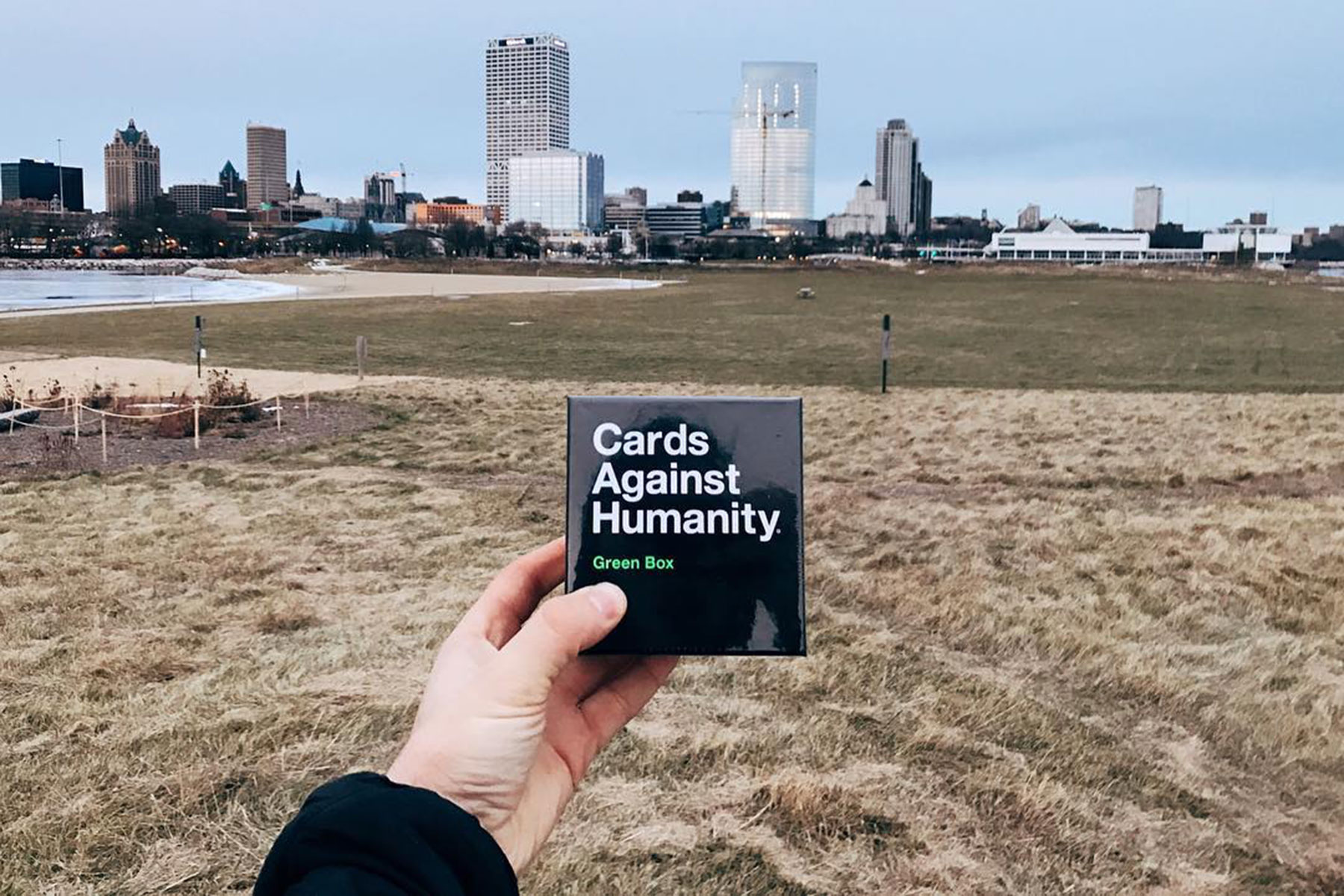 Company brings popular yet controversial game to Milwaukee for special weeklong give-away of collectable cards.
Cards Against Humanity announced on its Instagram page that it was holding a scavenger hunt in Milwaukee this week. The game's title was taken from the phrase "crimes against humanity," which reflects the nature of its inappropriate content.
"We're hiding our brand new green boxes with 300 new cards around the city for the next five days," the company said in its public post.
Players complete fill-in-the-blank statements using words or phrases deemed politically incorrect or blatantly offensive, that are printed on the playing cards. While the game is free to download, allowing players to create their own cards, published copies are highly coveted.
Clues to locate the special card packs have included the Milwaukee Lakefront, the Bronze Fonz along the Milwaukee River, and the mansion of beer baron Captain Frederick Pabst.
The hide-and-seek hunt is the first Cards Against Humanity promotion to take place in Milwaukee. The company's previous stunt took place in Illinois during Black Friday, which raised over $100K in online contributions by digging a hole in the ground.
Dubbed the "Holiday Hole," the frivolous project showed how willing people were to literally throw money down a hole.
© Photo
Cards Against Humanity