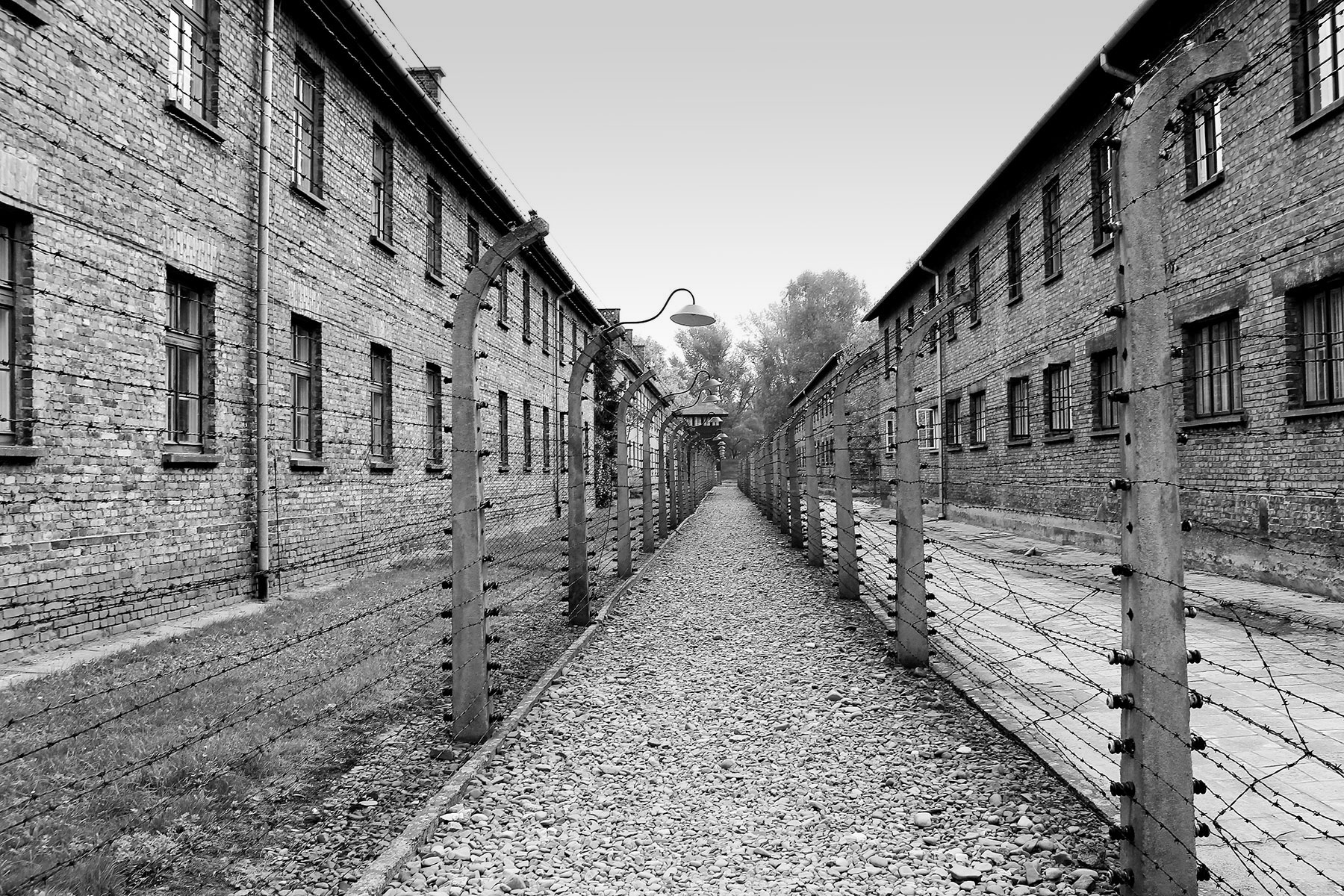 "I don't want it to be emotional, I don't want pity. I want the truth… It was my pain. I don't want to burden other people, I want them to consider it in looking at the world." – Eric Blaustein
In an increasingly rare opportunity to hear the first-hand accounts of Holocaust survivors, Alverno College will hold its 16th annual Holocaust Remembrance Service, the largest non-Jewish gathering of this type in the Midwest. The service remembers the six million Jews who perished, and honors those who resisted and survived. This year's speaker is Holocaust survivor Eric Blaustein, who was imprisoned at Buchenwald.
"Buchenwald," as it was known in German which literally meant beech forest, was one of the first and the largest of the concentration camps or "Konzentrationslager" on German soil. Prisoners from all over Europe worked primarily as forced labor in local armaments factories.
The service will take place on Wednesday, April 5, from noon to 1:30 p.m. in the Pitman Theatre and will include a talk back session. The event is free and open to the public.
Born in Germany in 1926, Blaustein was 12 years old when German officers arrested thousands of Jews, including his father, and sent them to concentration camps. The date was November 9, 1938, a night that would become known as "Kristallnacht" or the Night of Broken Glass. Blaustein managed to avoid Nazi authorities until December 1944, but at 17 he was sent to Buchenwald.
In the Camp, he assumed the identity of a dead Italian prisoner and was able to survive until American forces arrived. His talk at Alverno will fall 72 years and a day after Buchenwald was liberated.
Blaustein is expected to detail his journey from as a carefree child from a middle class family to a disguised youth in an underground movement, and from his months in the camp to his following years as a soldier in the Israeli War of Independence, before finally immigrating to the United States.
Alverno College is a four-year independent liberal arts college for women with a mission based on its Catholic values to promote the personal and professional development of its students. Individuals who are unable to attend the service can watch the live stream broadcast of the event.