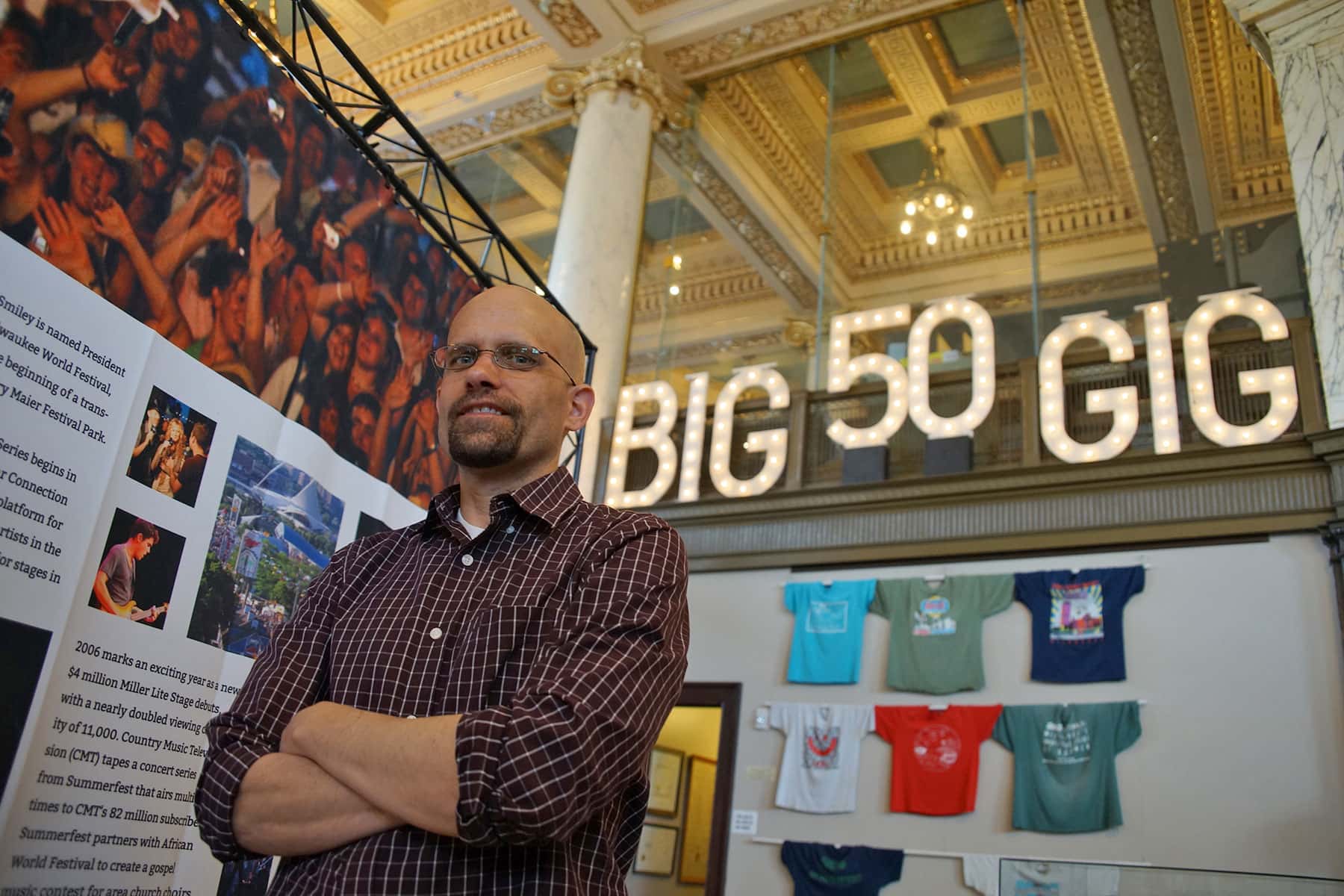 A comprehensive exhibit at the Milwaukee County Historical Society opened to the public on May 18 and features 50 years of Summerfest memories.
The display illustrate decades of festival highlights through large graphic panels, interactive components and displays of original posters, banners, and vintage memorabilia. Visitors can dig deep into Summerfest's history, from its "founding fathers" to the world-class musicians that make it the festival it is today.
"My favorite part of the exhibit was reading the old newspaper clippings. They offer a really interesting context. We take Summerfest for granted now, like it was inevitable and happens every year," sai Ben Barbera, Curator, Milwaukee County Historical Society. "But in the early days, it was really uncertain because no one knew if they could pull this off. And the news reports reflected that, trying to figure out what Summerfest was and if would it continue."
The exhibit is a walk down memory lane, with an astonishing line-up of artists and musicians that make up a huge part of the experience. The festival's history also embodies community tradition and a strong passion for bringing people together to celebrate summer.
The Summerfest 50 collection runs until September, and is complemented by the current exhibit Memories and Melodies: 200 Years of Milwaukee Music.