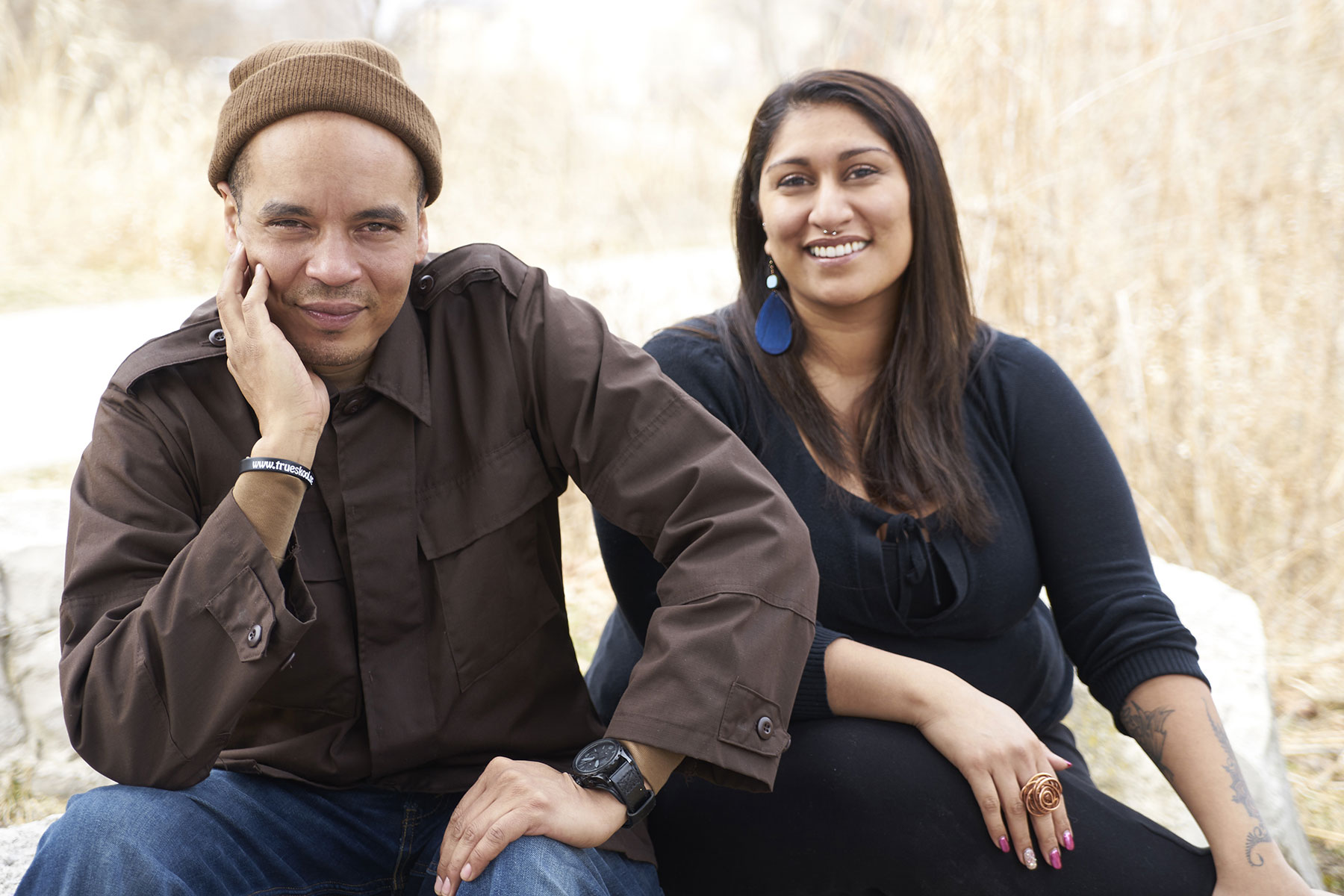 It is hard for people to tell their stories if no one wants to listen. Individuals with hardships have no platform other than the news media to explain how the system treated them unfairly.
Everyone has a different outlet for self-expression in private, but entrenched in Milwaukee's neighborhoods are artists that use music, poetry, and visual arts as a way to tell a deeper story to the public. Whether it is the fashion they decide to wear, the rhythms they string together, or the way they sway their hips to the beat, every choice has a history and meaning behind it.
Art is a platform to help bridge some the issues of segregation in Milwaukee, because within that art is a sound or a visual that many people from different backgrounds can relate to.
One prominent language that Milwaukee artists use to tell their stories is hip-hop.
Hip hop is more than well-placed words and a catchy beat, it is a history of people that are yearning to speak out. The words share the reality of a movement that was born in the core of America's urban hubs.
"Black kid, white school, black parents, right rules. Had to take a seat back, remember why I was made." – WebsterX
Artists like WebsterX sings lines about Milwaukee's "white school system" in his music, while IshDARR hints at some of the hardships growing up black in the city. With rhymes and breaks, they get a message across that many in different communities would not otherwise hear.
"But if I hold my tongue, then that ain't honest is it? Gotta be timeless with it." – IshDARR
These works of art are part of a movement that continues to push back against our discriminatory history that demands justice, and seeks equality in Milwaukee. Rapping these stories is what the city needs in order escalate the momentum for a real and lasting change.
"People own segregation here. It's part of what makes it Milwaukee," said Fidel Verdin, co-director of True Skool. "Hip-hop is a global phenomenon. We don't talk about hip-hop like it's a small little box. We're showing them that this lens of life that they're looking through could connect them to a global actuality."
True Skool, an urban organization helping youth find their voice through hip-hop and other art forms. That is part of True Skool's mission, to help students work through their challenges and connect them to the community and the world outside of Milwaukee. The nonprofit organization makes it a point to show young people that hip-hop is a tool used globally to bring about change.
Hip-hop is a way to understand the world. True Skool teaches kids that, regardless of age, individuals have a voice and hip-hop is a way of projecting that voice. Along with Verdin, True Skool's co-director Shalina S. Ali are community figures that know the power of hip-hop and the way it motivates people.
"I understand hip-hop as a tool for resilience, as a tool for creative problem solving. I see it as a very personal thing," said Ali.
As two people that grew up feeling misunderstood in public schools, Verdin and Ali turned to hip-hop, dance, and graffiti to make sense of the difficult world around them. By teaching the language of hip-hop to the younger generations, they are also teaching students to stand up for their beliefs and values.
American history has shown, especially since the start of the civil rights, that many of the laws across the nation have not been fair to all people. Hip-hop allows the people that have faced, and continue to face discrimination, to have a platform to share their experiences.
To those passionately involved in hip-hop is not just a music genre, but a movement. Its lyrics have the power to help heal a divided city and bring people together. Milwaukee has a long way to go until its residents all understand each other.
The words tied together in the verses of each hip-hop song are like a foggy window allowing a glimpse into understanding the cultures, thoughts, and identity of a people who are invisible, or only seen in a negative tapestry of background clutter. The message of the hip-hop movement is to listen, that it is where the journey towards transformation begins.