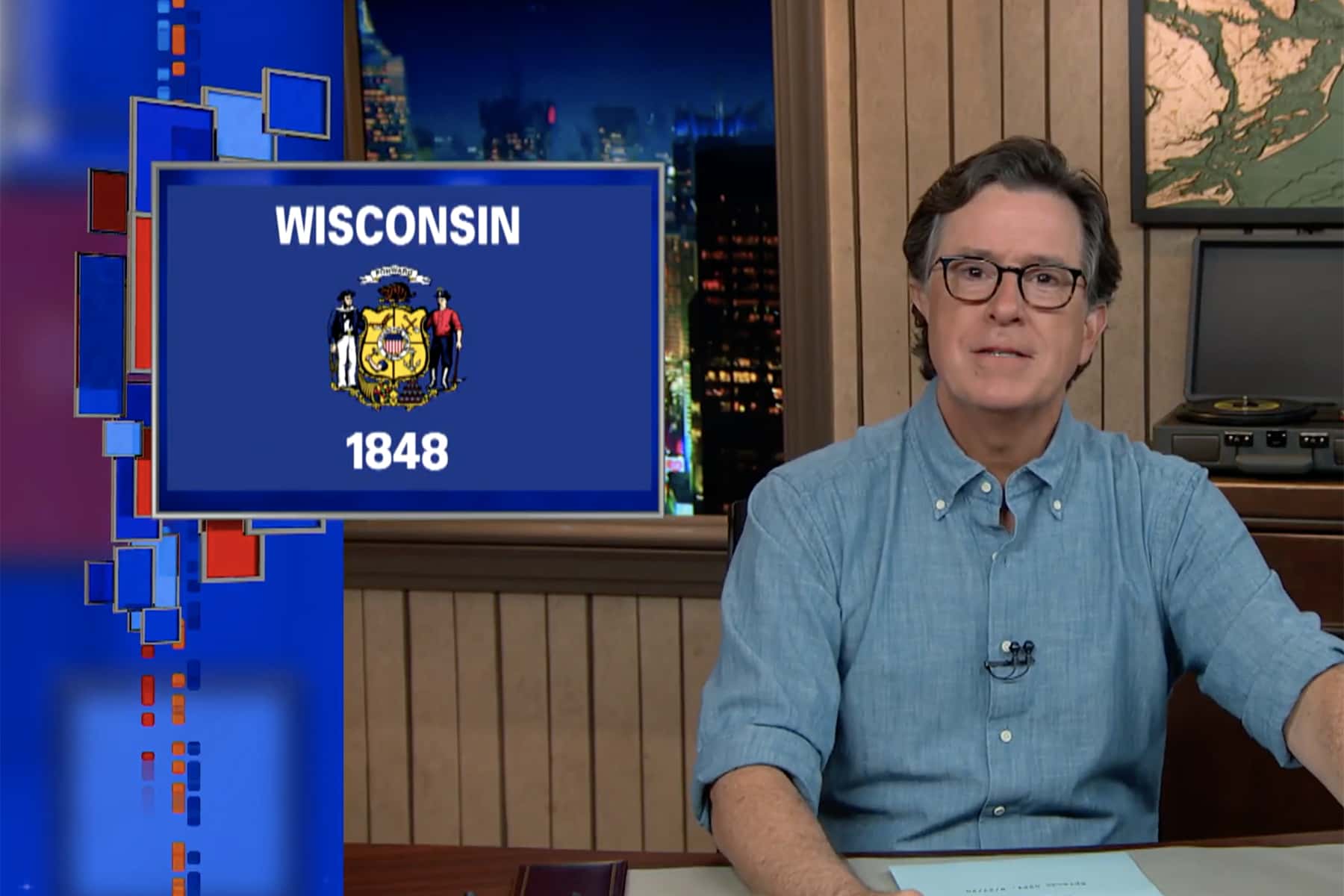 Emmy Award winner and host of "The Late Show" on CBS wants to help all Wisconsinites exercise their right to vote in the 2020 election.
Wisconsin was Part 4 of Stephen Colbert's new 50 part video series that explains the guidelines in each state for registering to vote, and voting by mail, in his "Better Know A Ballot" nonpartisan educational campaign.
With just weeks until the November Election Day, the CBS late-night host rolled out the initiative on September 15. The website BetterKnowABallot.com hosts information for all 50 states and Washington DC, but only a portion of the explainer videos were live when it launched.
As a battleground state, Wisconsin was included in the first batch of videos to be posted on The Late Show's YouTube page, along with Arkansas, Kentucky, Minnesota, North Carolina, Pennsylvania, South Dakota, and West Virginia. The remainder of the state-based video voting guides will be posted in the coming weeks, with all to be released by mid-October.
Each #BetterKnowABallot video was tailor-made with specific information for that state's election requirements, including deadlines and links to pertinent information for voters. In addition, Colbert sprinkled in a lot of local flavor with his popular creative humor – especially for Wisconsin on a subject that Milwaukee residents could relate to.
"What makes Wisconsin the greatest? Well, for one thing it is home to so many fun festivals," said Colbert, before listing about two dozen of them from Summerfest to Mittenfest. "Basically, anytime more than four Wisconsinites gather it is legally classified a fest."
In addition to calling Wisconsin the "smartest state in the nation," Colbert shared another fun fact: "Wisconsin is just one of 50 states that have been selected to vote in this year's presidential election."
The clips are intentionally nonpartisan, with a focus on encouraging the public to get involved in the election, no matter what their political leaning. As a bonus, Colbert announced a special content as an incentive for people to vote. He said the state with the highest voter participation per capita would win an amazing prize. He added that the prize would be so amazing that even he did not know how he could fulfill it.
"Remember, Wisconsin is a swing state, so it is more important than ever to cast your vote. But I won't 'badger' you about it," said Colbert. "Because besides being your state animal, badgers are also a rabies vector. So let's crack open some tall frosty Democracy, you beautiful cheeseheads."
© Photo
The Late Show with Stephen Colbert / CBS