Harbor District's public plaza moves closer to reality after philanthropic gifts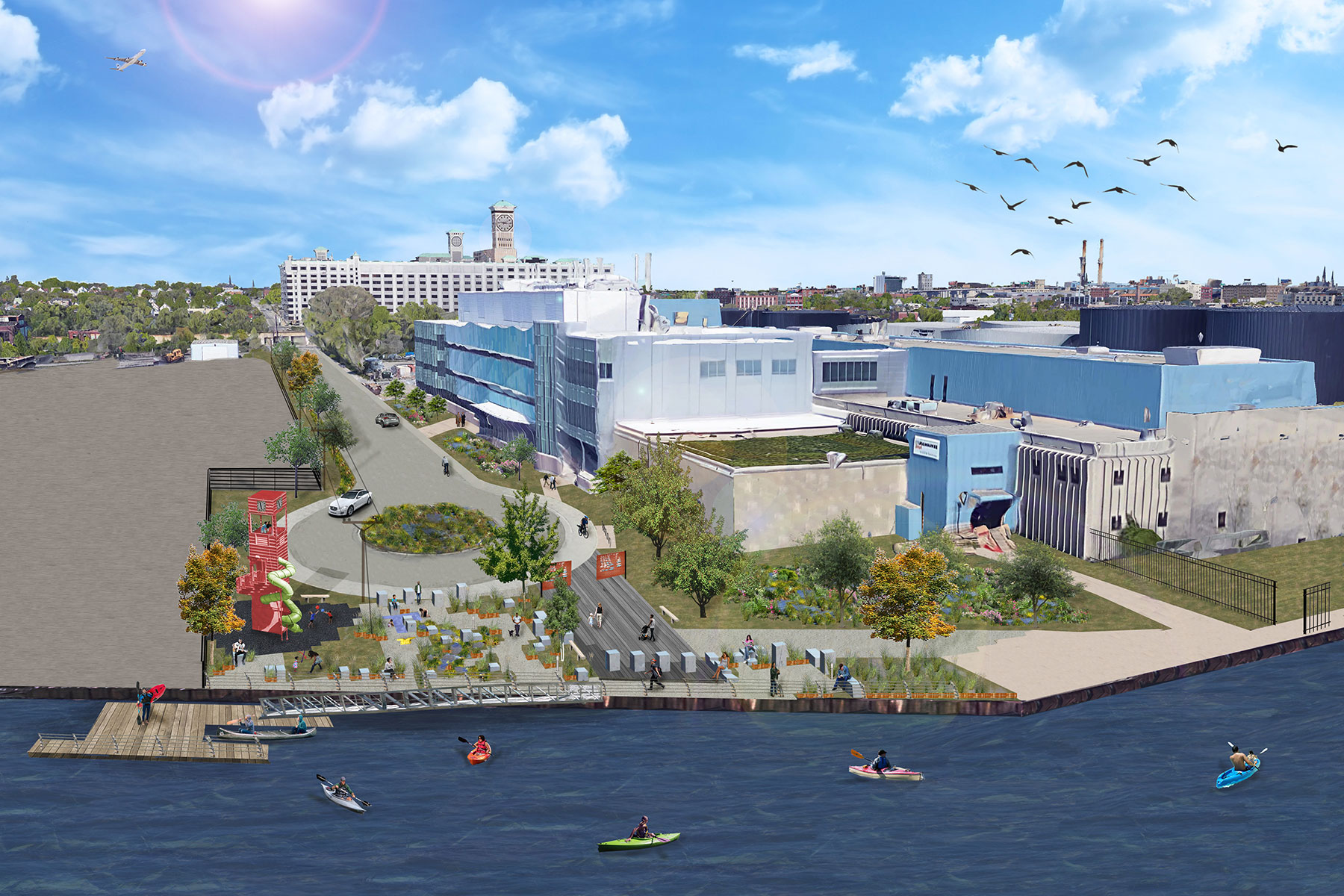 The Harbor District recently announce two major gifts in support of the new public plaza on Milwaukee's waterfront totaling over $800,000.
A contribution of $600,000 was made from the Rockwell Automation Charitable Corporation and $250,000 from the Brico Fund. Both Rockwell Automation and the Brico Fund were early supporters of Harbor District. Lynde Uihlein, president of the Brico Fund, saw an opportunity in the neglected waterfront.
"Rockwell Automation has a rich company history in the community and our immediate neighborhood," said Blake Moret, Chairman and CEO of Rockwell Automation. "This plaza will provide a unique recreational and educational destination for our employees, members of the Greater Milwaukee community and region"
Throughout 2016, the Harbor District compiled extensive neighborhood input and held a public design competition for use in the planning. The plaza suffers from the lack of public access to the waterfront in the industrial area at the heart of Milwaukee, and to the absence of adequate parking space on the near south side.
Located on the inner harbor at the eastern end of Greenfield Avenue, the plaza will include a lookout tower, children's play area, and handicapped-accessible kayak and canoe launch, as well as picnic areas to watch the ships at Port Milwaukee.
The City of Milwaukee's recently adopted the Harbor District Water and Land Use Plan, which calls for a new river walk to extend through the Harbor District, with significant public park space immediately south of the new plaza. Harbor District Board President Ivan Gamboa, stressed the importance of providing new public space on the water.
"We view this as the first step in connecting south side neighborhoods with their waterfront," said Gamboa.
The plaza is the result of a planning project called "Take Me to the River." Initially spearheaded by the City of Milwaukee ECO, the project was funded by the Fund for Lake Michigan, the Brico Fund, the Brookby Fund, the Zilber Family Fund, and the Bloomberg Award for Partners for Places – a project of the Funders' Network for Smart Growth and Livable Communities.
"At the Brico Fund, we wanted to make sure that redevelopment efforts in the Harbor District lived up to the extraordinary potential of the location, but also that the outcomes were community-driven."
The organization is aiming to have the plaza completed in time for Harbor Fest, a waterfront festival, planned for September 8, 2018.