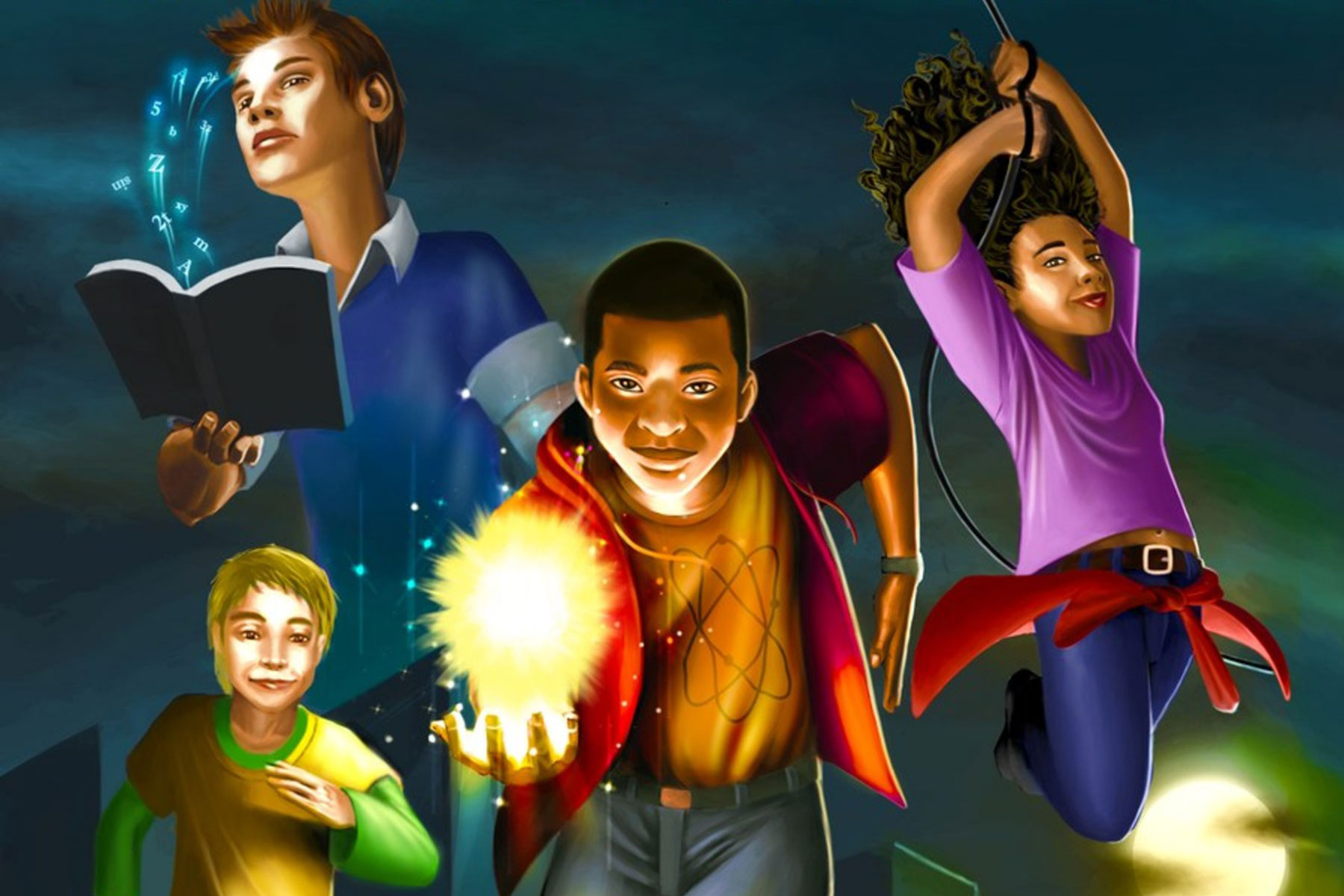 "Smartly written, not only with the inclusion of science, the book also delights with a diverse cast of characters and well-placed references to civil rights history and more. This could be an excellent jumping off point for some nonfiction reading about Harriet Tubman, the Tuskegee Airmen, Dr. Martin Luther King, Jr., and Ruby Bridges. I highly recommend this read." – Valerie Biel, author of Circle of Nine series, Lost Lake Press
Milwaukee-based HenschelHAUS Publishing released the debut middle grade novel by Lora Hyler on March 6, in time for it to be showcased at the Children's Book Fair in Bologna, Italy later this month.
While Young Adult (YA) novels are targeted at ages 12 to 18, the core audience for Middle Grade books are 8 to 12-year-olds. Hyler stated she was thrilled at the book's advance praise.
"I've had an opportunity to share it with teachers and educators around the country, students and fellow authors, as well as readers abroad," said Hyler. "The themes of superheroes, science and spy gadgets, with a sprinkling of American History seems to have Universal appeal."
In The Stupendous Adventures of Mighty Marty Hayes, the multicultural superhero story revolves around the 7th grade students of Windsor Middle School, who are starting the new school year in their Advanced Science class.
The group has the opportunity to work on CRISPR-Cas9, a genome editing tool that has been creating a buzz in the science world because it enables medical researchers to alter sections of the DNA sequence.
The main character Marty, a 12-year-old African-American boy, shares a passion for science and all things spy-related with his best friend, Christopher. The two witness strange incidents involving their abilities and soon begin testing their new found super powers with classmate Aisha.
In the process, they awaken similar powers in the school bully, Wade, who is manipulated by international criminals to steal valuable CRISPR-Cas9 data.
Constantly monitored by a stealth high-tech drone, Marty, Christopher, and Aisha band together to form the multicultural superhero team of "Advanced Science 303" and stop the theft at their beloved International Spy Museum in Washington, DC.
"My son, William, was the inspiration. As he grew, I watched his interaction with his multicultural friends and the easy, joking chatter of boys," said Hyler. "I wanted a novel to appeal to a lot of kids, and began toying with the idea of superheroes, science, spy gadgets, with a little history added for good measure. After a visit to the International Spy Museum, I was hooked."
In the story, Marty shows his skill in navigating science, and managing his evolving and uncertain powers. A central theme in the adventure follows his exploration of maturity in a rapidly-changing world. Family ties are also important to Marty's character development, as he learns choices do not take place in a vacuum of peer relationships, but embrace the entirety of his world and everything he holds dear.
Young readers get a dose of history as they learn of past spies of color, and how Marty's Granny used her superpowers to aid Dr. Martin Luther King, Jr. in during the Civil Rights era.
A sequel book to The Stupendous Adventures of Mighty Marty Hayes is expected in 2019, and the next chapter of the series will focus on Aisha and her girl power of science wizardry, spy gadgets, superhero night vision.
"Middle grade readers who pick up 'The Stupendous Adventures of Mighty Marty Hayes' expecting a one-dimensional story of a young would-be scientist/superhero will find the read exciting, stimulating, and a powerful probe of heroism's roots and friendship's special challenges; highly recommended as a standout tale." – D. Donovan, Senior Reviewer at Midwest Book Review.