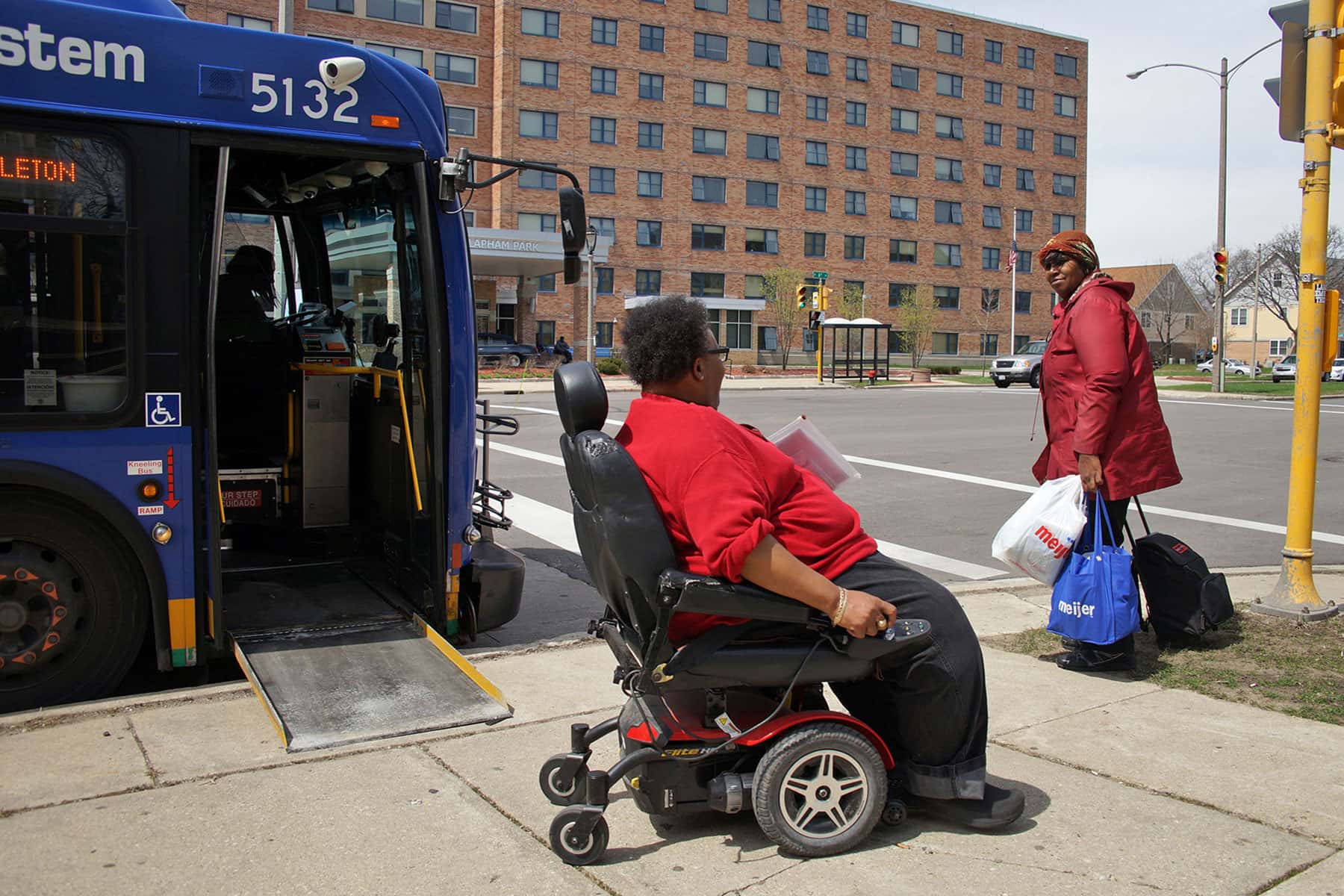 All free rides for Go Pass card holders will end later this month, and transition to a substantially discounted ticket program.
The Milwaukee County Transit System (MCTS) created the GO Pass for eligible seniors or persons with disabilities. The pass was designed to allow eligible riders unlimited rides on MCTS buses.
In April, MCTS sent out more than 26,000 letters to people with GO Pass cards, informing them of updates to the program. Along with a one-time $5 card fee for all new recipients that began in January, all free rides would end on June 26, 2017.
After that date, a $1 daily fare would begin. Administration of program, for issuing new and replacement GO Pass cards, also changes hands from MCTS to the Milwaukee County Aging and Disability Resource Centers.
The measure is expected to generate more than $2 million a year in revenue, which was sorely needed to fund the Go Pass program. These changes will support the viability of the program while also helping to increase the sustainability of the transit system that provides 40 million rides a year to people to get to work, school, job training, medical appointments and activities across the county.
Milwaukee County and MCTS worked with riders and advocates on changes to the program. In the two years since the GO Pass was launched, more than 13.5 million free rides have been given. Letters are being sent in late April to all GO Pass holders informing them of the changes.
In order to qualify for the new Go Pass program, people must be a Milwaukee County resident, be over the age of 65, and currently receiving some form of federal aid like Social Security income or Veterans Disability benefits.
Eligibility can be confirmed by:
Present a government issued picture ID card that includes age (65 and over) and proves residency in Milwaukee County.
Present a copy of a Medicare card and a government issued picture ID that proves residency in Milwaukee County.
Present a doctor's statement describing the nature of your disability on professional letterhead or prescription form AND present a government issued picture ID card that proves residency in Milwaukee County.
Present an existing MCTS issued Half-fare card and proof of residency in Milwaukee County.
Riders who do not qualify for the GO Pass may be eligible for the MCTS reduced fare of $1.10 a ride, $2 for a 1-Day Pass, or $32 for a 31-Day Pass. Riders can visit any MCTS fare outlet to get a Reduced Fare M•CARD as well as to load money and passes onto the card.