Fighting War Fatigue: Volunteer network continues saving lives in Ukraine as public donations dry up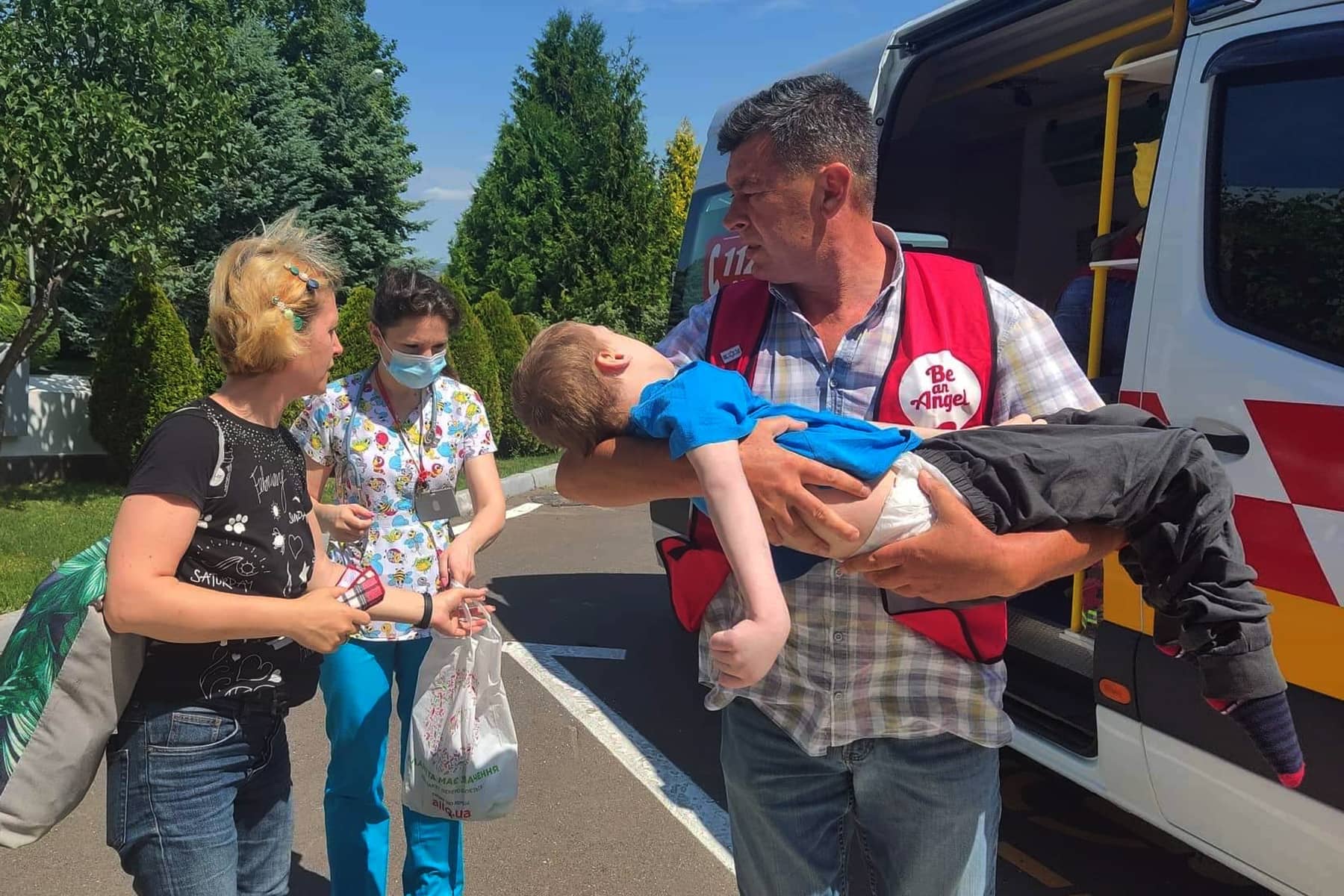 As the Russian invasion of Ukraine shocked the world over ten months ago, Anya Verkhovskaya's phone began to fill with messages from friends and former colleagues in Ukraine asking for help.
In the space of just a few months, the informal network transformed into an organized, large-scale humanitarian aid infrastructure.
"I remember the morning of February 24th," said Verkhovskaya, a Russian-born Jew who emigrated to the United States as a political refugee in 1989. "I had no experience in rescue and air evacuations or providing humanitarian aid, but I understood that I had to do something to help," she recounts.
The head of a Milwaukee-based legal services firm, Verkhovskaya had worked over the past three decades in Ukraine on Holocaust-related audio-visual oral history projects, restitution and class action cases. Ukraine came under Nazi occupation during World War II, experiencing some of the most gruesome massacres by the Nazis.
While another large-scale war in Europe seemed inconceivable, and yet, it was really happening. Russia began bombing Ukrainian cities and moving its troops into Ukraine, even approaching the capital, Kyiv.
Shortly after the start of the war, Verkhovskaya received a call for help in Irpin, a city near Kyiv that had been occupied by Russian military forces. All bridges had been destroyed and people in Bucha, Irpin, Vorzel, and other nearby places badly needed supplies.
Verkhovskaya cut back on her job to focus on providing assistance to Ukraine. She was able to find needed medical supplies nearby, working with her local networks. However, in a city under Russian occupation, the challenge was getting aid in while avoiding being fired upon.
Despite the danger, Ukrainian volunteers stepped up to deliver the humanitarian aid into Irpin. "I thought, even if we were able to helped just one person, it would still be worthwhile," commented Verkhovskaya.
Encouraged by this early success, Verkhovskaya dedicated herself to humanitarian work. She continued fundraising and coordinating donations. She reached out to humanitarian groups that also began to work in Ukraine and soon started volunteering for Be an Angel, a Germany-based organization founded in 2015 due to a different crisis caused by Russia, the wave of one million refugees displaced from Syria by massive bombardments. Verkhovskaya soon established a U.S. branch of the organization, Friends of Be an Angel.
Since early March, the two organizations have succeeded in evacuating more than 18,000 war refugees and daily provide humanitarian aid in Ukraine. Everything is financed by donations. In all, the organizations with representatives in ten countries are fighting for lives and risking their own by regularly traveling to Ukraine, even where bombs fall.
"While nobody wants to be separated from their loved ones, for many children and their mothers, the elderly and the handicapped, fleeing could be the only chance of survival. Be an Angel gets them out," said Andreas Tölke, who coordinates the evacuations from Ukraine and neighboring Moldova, where refugees have fled. "There are cruel moments of separation — not knowing if and how the family will be reunited."
Be an Angel works to conduct safe passage for refugees alongside partners in Moldova. From there they assist refugees with transport to Germany and other EU countries. Refugees receive accommodation during their trip and upon arrival in host countries. Realizing that those who are seriously ill or wounded need special care, Be an Angel organizes individual transport for them by land and air.
SAVING LIVES ON THE GROUND — THE NETWORK OF WOMEN VOLUNTEERS
Be an Angel, Friends of Be an Angel, and their partners were able to secure and distribute humanitarian aid worth 41 million euros. This includes ambulances, generators, medicines, medical equipment, food, baby formula, clothing, water purification systems, hygiene products, and more.
Aid is distributed mainly through a partner organization "Women's Movement for the Future." Ukrainian volunteers pass the aid from car to car, from hand to hand, until it reaches its destination, even in cities close to the frontlines.
"Ukrainian women are strong and are doing brave and selfless work bringing aid to where it's most needed, regardless of the dangers," said Verkhovskaya.
In recent weeks, Russia has intensified bombing Ukraine's energy infrastructure just as the winter weather sets in, endangering the civilian populations. Verkhovskaya and Tölke, pooling donations, have ordered more than 1,200 generators for Ukraine to offer residents relief from the biting cold.
"These generators are essential to keep equipment-dependent patients alive in hospitals; elderly, children, sick, and others warm during the long and cold Ukrainian winters. We are still collecting donations to help us with procurement, delivery and distribution of those generators."
In addition, the strategic destruction of Ukraine's water supply has left communities without clean water. The partner organizations have deployed water purification systems and devices that can purify over a billion liters of water.
"We are proud of what we achieve daily, saving life after life, but it is never enough. We could do so much more if we had even more resources," said Verkhovskaya.
Unfortunately, after an initial outpouring of support from donors around the world, the donations and aid has been drying up lately as the war drags on, but with winter setting in and no heat and electricity in large parts of the country, the needs are growing.
"Ahead of the holidays, please give a thought on what you can do to help a family in Ukraine," said Verkhovskaya. "Any help can make a difference in saving someone's life. Give a gift of life."
To donate, go to Friends of Be an Angel or Zelle/Venmo 1 414–628–3826
Michelle Kelso and Alexandru S. Alexe
Friends of Be an Angel and Lee Matz