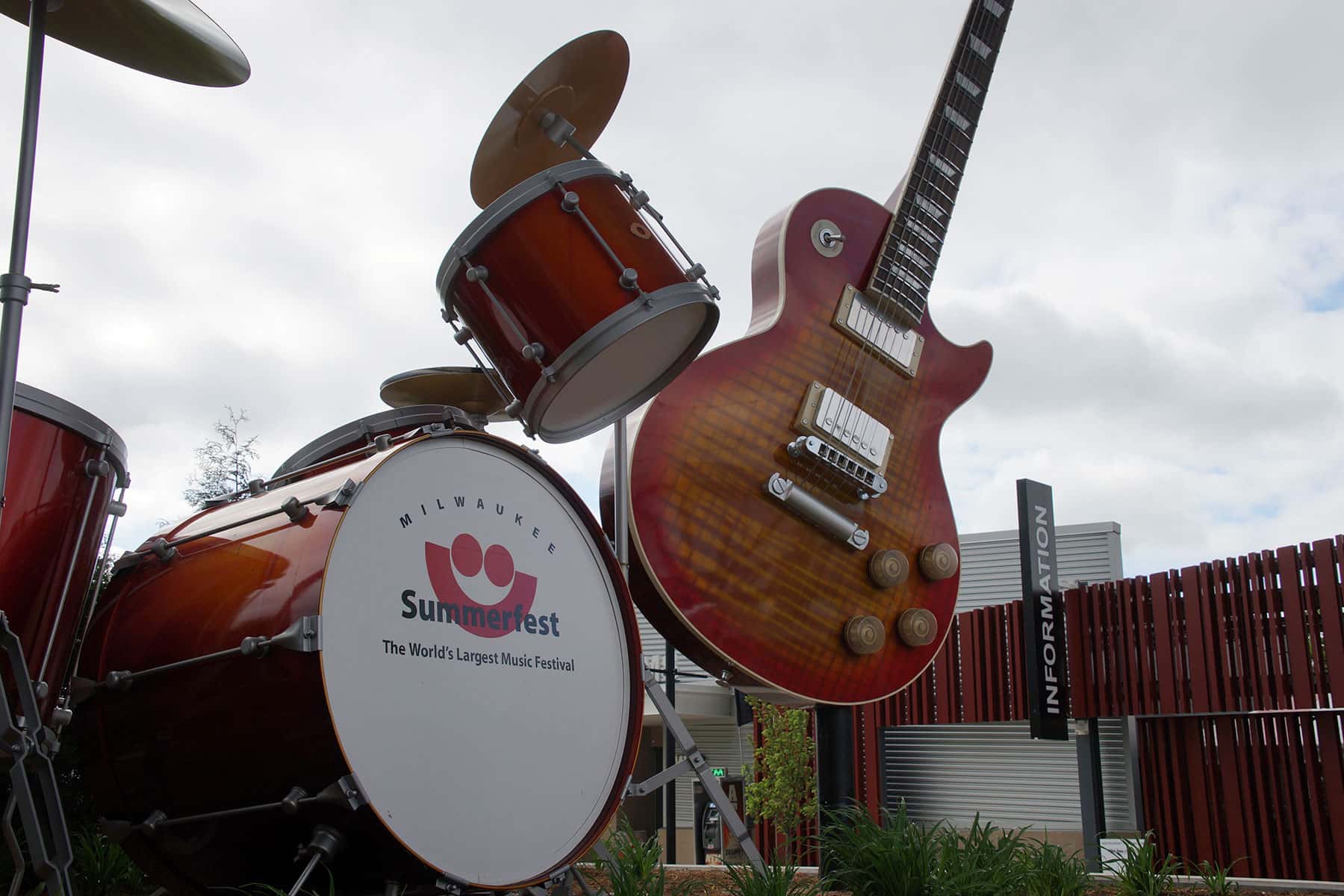 Pre>Fare is this year's rock star of the Milwaukee County Transit System (MCTS) at getting the public to Summerfest. The new digital ticket service is available for riders who use the Summerfest Freeway Flyers to get to the Big Gig.
"Our partner, MCTS, is always looking for new ways to provide our patrons with the best service to Summerfest," said Don Smiley, President & CEO of Summerfest. "Pre>Fare is a convenient option that will help patrons plan ahead for a hassle-free trip to Summerfest."
Pre>Fare saves riders a dollar off the regular $6.50 cash fee to use the Summerfest Freeway Flyers this year, and the technology also makes the experience easier. Purchase of the Pre>Fare ticket produces an email with an embedded QR Code, which is an eTicket.
"MCTS Pre>Fare is another example of the innovation happening across Milwaukee County to make the services we provide easier and more efficient for people to use," County Executive Chris Abele said. "Not only is Pre>Fare cheaper and quicker than paying with cash, but the free Summerfest ticket is an offer too good to pass up."
For a limited time, visitors can get a free weekday admission to Summerfest with the purchase of a Pre>Fare ticket. Attendees only need to bring their phone, or print out their email with the QR Code, to any of the 11 Park-Rid lots served by MCTS for Summerfest, and they will be transported directly to the World's Largest Music Festival.
Providing the sevice for MCTS is Tixora, a Milwaukee-based startup company that specializes in e-tickets, to create Pre>Fare. Tixora developed a website for people to buy the tickets and an app for MCTS to validate the tickets at the Park-Rides lots where buses provide service during Summerfest.
"We are excited to partner with MCTS and Summerfest to make it easy for people to get to the festival. At Tixora, we believe in the power of public transportation and mobile ticketing technology, and we are proud that our tech will help tens of thousands of riders get to Summerfest easily and safely," said Aaron Redlich, CEO of Tixora.
Learn more about Pre>Fare and get information about Freeway Flyer service to Summerfest
Summerfest 2016 will take place June 29-July 3 and July 5-10 from noon until midnight and will be closed Monday, July 4. Following its 1968 debut, Summerfest has evolved into what is now recognized as "The World's Largest Music Festival" and Milwaukee's cornerstone summer celebration, bringing the music industry's hottest stars, emerging talent and local favorites along with approximately 850,000 people from Milwaukee and around the world together each year for an unforgettable live music experience. During the festival, the spotlight shines on over 800 acts, over 1,000 performances, 11 stages, delectable food and beverages and interactive activities, all in a world-class festival setting.