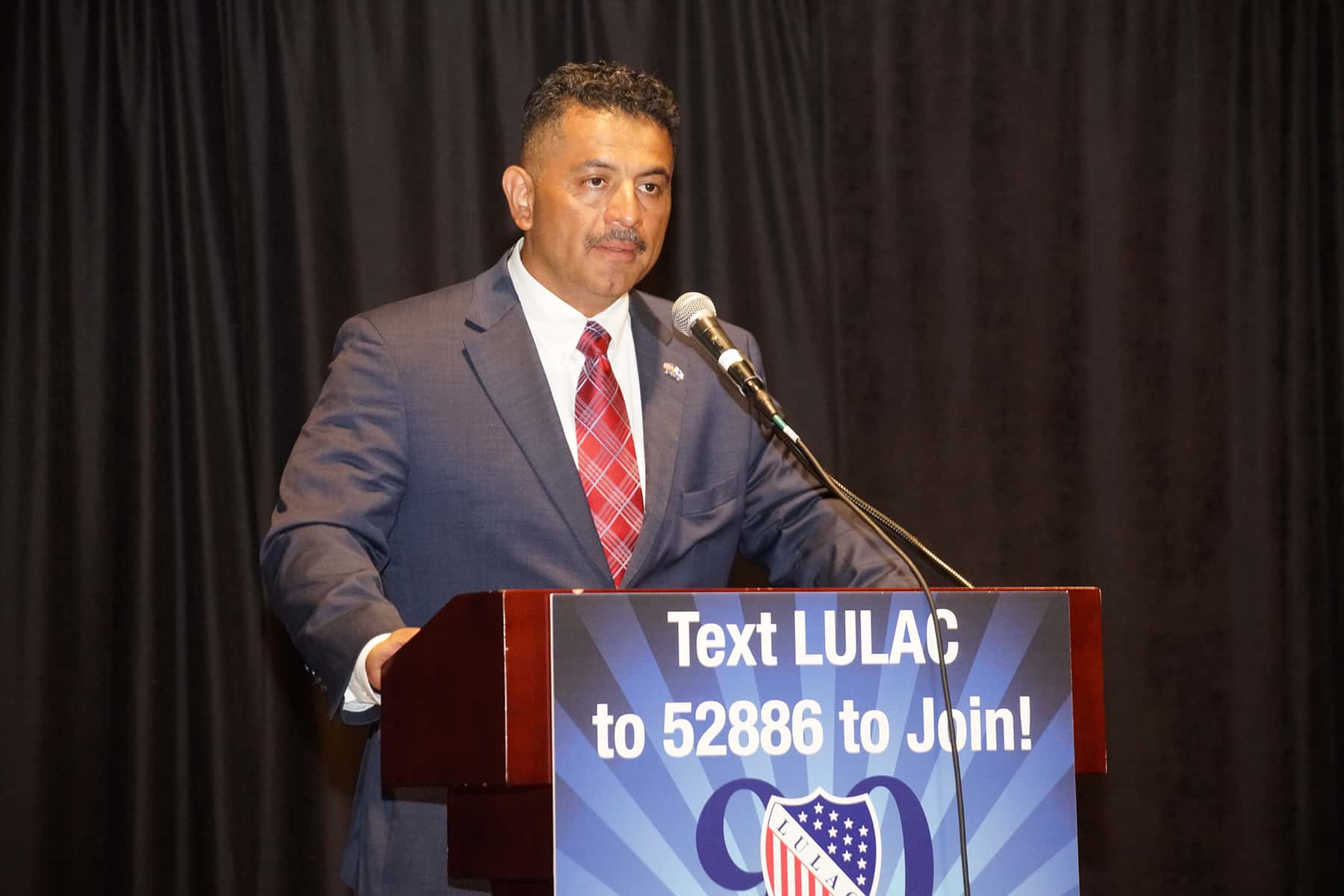 Hosted at the Potawatomi Hotel on July 10, the Wisconsin Celebration event kicked of the 2019 LULAC National Convention in Milwaukee, featuring a renewed round of support by elected leaders on a range of issues including immigrant drivers permits.
Governor Tony Evers and Milwaukee Mayor Tom Barrett shared their support for legislation that would allow immigrants to get a Wisconsin State issued drivers permit. And for the for the first time publicly, Milwaukee Police Department Chief Alfonso Morales offered his support for such legislation, because he said he felt it would reduce reckless driving.
"As a Hispanic community, maybe if we get into an accident, we're not going to flee from the police. Because with a drivers permit, there's no need to flee," said Chief Morales. "And for us in law enforcement, we need to a way to identify who is driving a vehicle when something happens. So, it's a win-win for us all."
A 2017 Stanford University study found that drivers permits for immigrants saved $3.5 million in out-of-pocket expense and transferred $17 million in costs to at-fault drivers.
"We want to thank Milwaukee Police Department Chief Alfonso Morales for making this smart law enforcement position," said Eileen Figueroa, LULAC Wisconsin State Director. "The facts are clear, when you look at data from the thirteen states and the District of Columbia where they have implemented such legislation, there is a dramatic improvement in road safety, not to mention accelerated economic growth. In Colorado, they have realized such improvement they have allocated additional funds to get more driving with drivers permits."
From a public safety perspective, it gives law enforcement and first responders the information they need to quickly identify an individual, evaluate the situation, and provide the appropriate response. The result is better public safety.
"In California, they realized a reduction of approximately 4,000 hit-and-run incidents," said Darryl Morin, Past LULAC National VP-Midwest. "This not only allowed law enforcement to focus more resources on serious crimes, but it also eliminated millions of dollars in out-of-pocket expenses as there was a dramatic increase in the number of motorists driving with insurance. This would be good for Wisconsin."
The proposal comes a day after the Milwaukee Common Council approved a resolution calling for visas for parents and spouses of DACA or TPS recipients on July 9. The resolution urged the United States Congress to introduce and pass legislation that would create a three-year renewable visa program for the spouses and parents of Deferred Action for Childhood Arrivals (DACA) and Temporary Protected Status (TPS) recipients.
Common Council File #190557, sponsored by Alderman José G. Pérez, called for a visa program that would allow undocumented parents and spouses to stay and work legally to provide for the economic, physical, and emotional security and development of their family. The resolution was co-sponsored by the entire Common Council.
Milwaukee became just the third U.S. city to pass the legislation, which calls for visas and work permits to be issued on proof that the applicant has no criminal convictions.
"I'm proud of all of my colleagues on the Council for showing their unanimous support for this important resolution," said Alderman Pérez. "Approving this legislation was a fitting way to welcome the League of United Latin American Citizens Convention to Milwaukee."
The 90th LULAC National Convention and Exposition was held from July 10 to 13 in Milwaukee.
"LULAC has fought to advance the civil rights of Hispanic Americans for 90 years," added Alderman Pérez. "It's an honor to host the organization's national convention in our city."