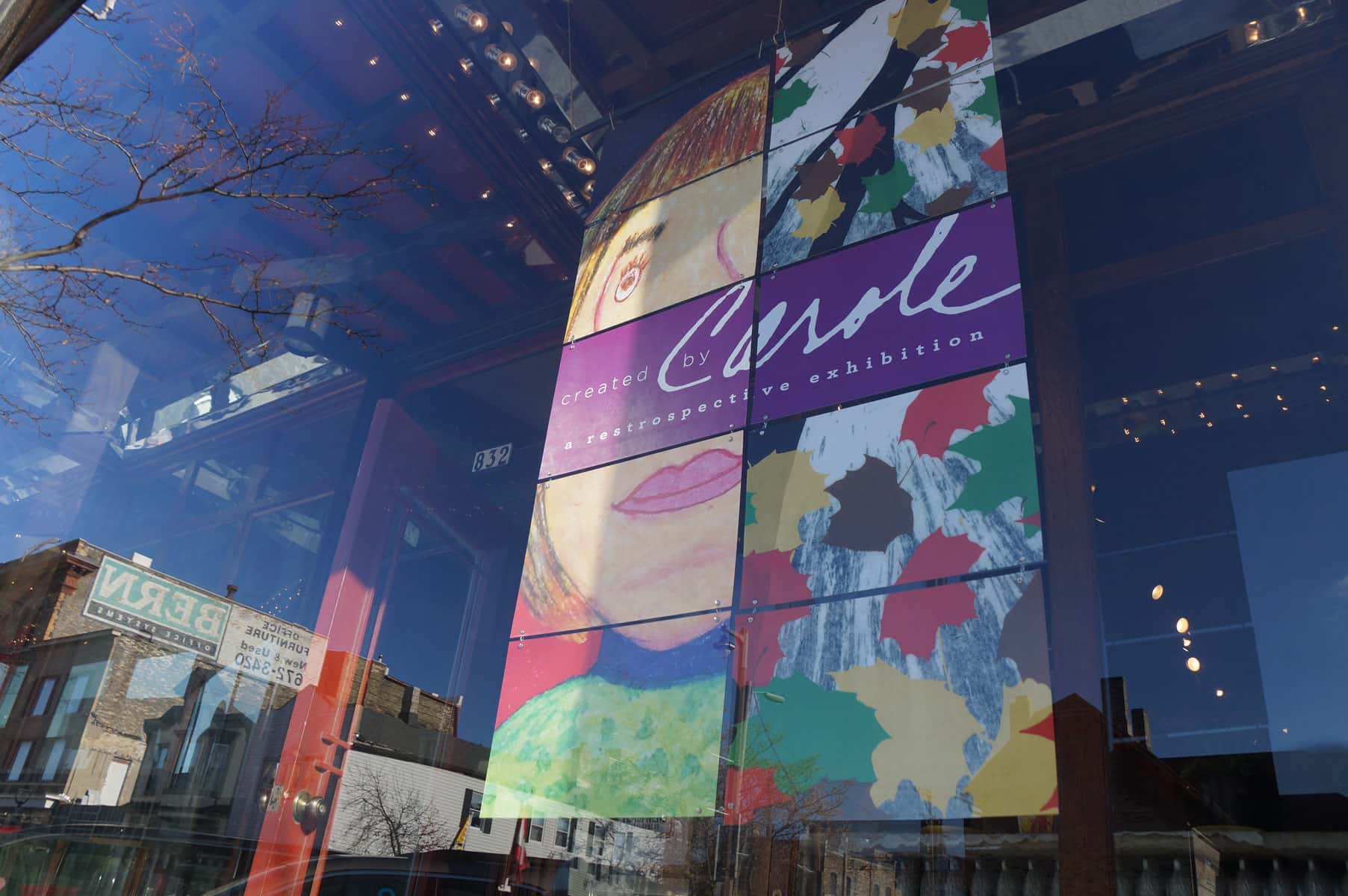 An artistic retrospective of Carole Zalenski, who passed away at age 68 on July 7, was featured at the COMB gallery on November 8.
"I've curated a gallery showing of art created from school to the later days of her life," said her son, Bill Zalenski. His mother Carole had suffered from the affects of dementia for the past few years. The event was his way to honor the depth of her creativity before the illness took her health.
On display were dozens of paintings, illustrations, and sculptures that Carole had produced. The gallery showing also helped raise awareness with visitors of artistic therapy treatments for Alzheimer's patients.
The Memories in the Making program offers individuals with early to middle stages of Alzheimer's disease the opportunities for expression through creative arts. Even after the ability to use words is lost, people with dementia are still able to paint their thoughts, emotions, and memories. Art becomes their voice.
"I imagine my mom looking down smiling as people enjoyed her art, bringing some joy to their life," said Zalenski. He explained that it is painful to watch someone suffer from Alzheimer's. For family, who are often the caregivers, it is a shock to see a loved one go through such drastic mental changes.
In her 40s, Carole Zalenski went back to school and graduated from the Center for Creative Studies in Detroit with a BFA in illustration and design. She held several positions in the art field before retiring and moving closer to her children.
"Carole was active in the Catholic Church throughout her life," Zalenski said, remembering his mother's lifelong faith.
Images from the exhibit can be found in the companion Photo Essay. The family asks that if anyone wishes to show their support, donations can be made to the Alzheimer's Association Southeastern Wisconsin, www.alz.org.