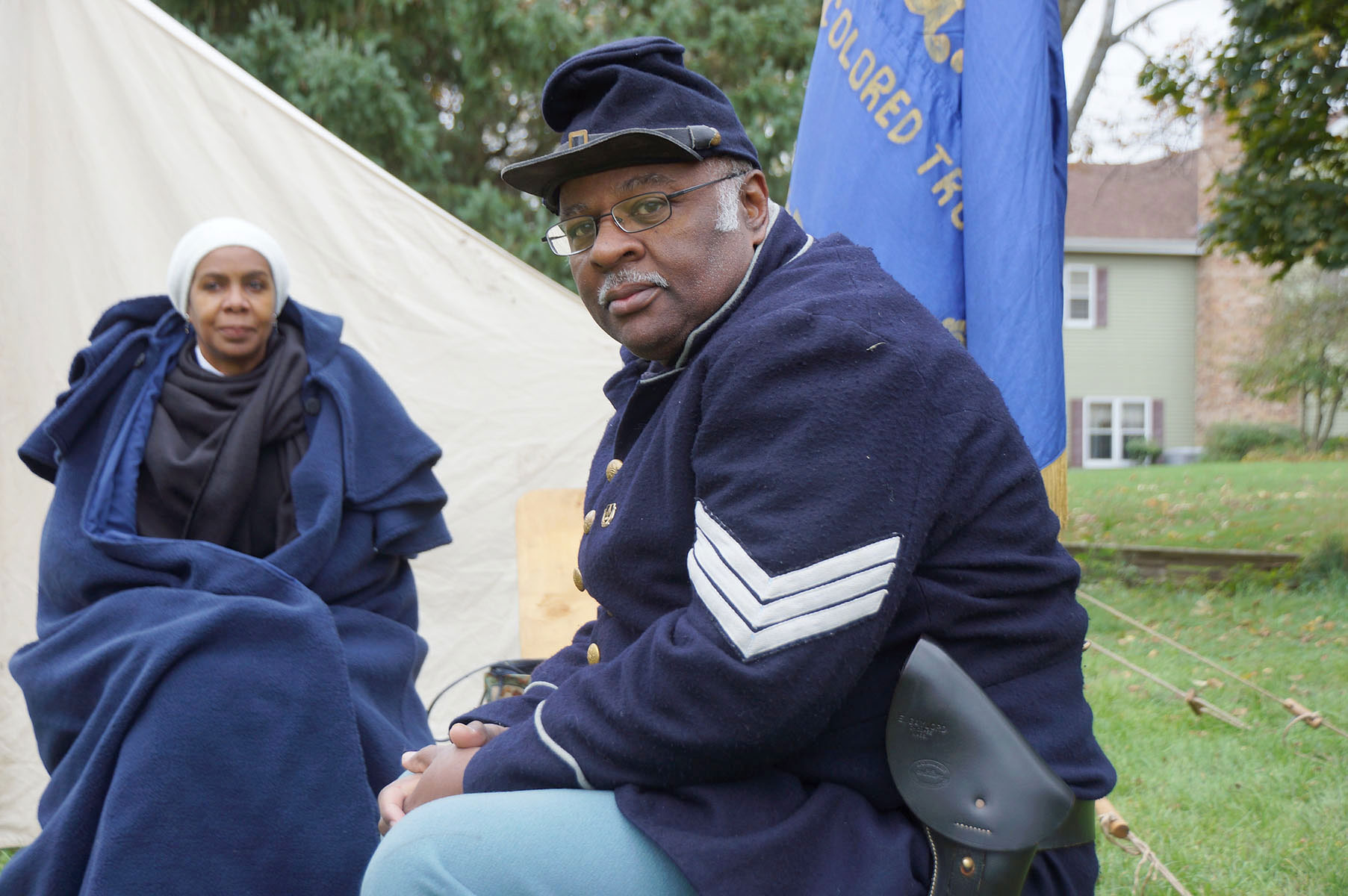 Private William Reed rested in an unmarked grave for over a century, and was never given the proper burial due an American Serviceman. He will finally be given full military honors on Memorial Day at Forest Home Cemetery.
Private Reed served with Company F, 29th Infantry United States Colored Troops (USCT) and was the only all Black Unit from Milwaukee that fought in the War Between the States. He was discovered by members of the Civil War reenactment group that portrays Company F. USCT. They recently finished a campaign to get Private Reed, and original member of the unit, recognized with a proper grave marker.
"We recently purchased a headstone for his grave," said Carla Brockman, one of the founding members of USCT, "and we look forward to its dedication on Memorial Day."
On May 22, 1863 the War Department established the Bureau of Color Troops to handle recruitment, organization, and service of the newly organized black recruits to be commanded by white officers. Seventy-five black men from Wisconsin were part of this unit. These men served with distinction and valor, they saw action in the Battle of the Crater, and the surrender of General Robert E. Lee at Appomattox Court House April 1865.
Private Reed is buried in Section D, Block 4 Lot 9 just south of Cleveland Avenue. The public is invited to join in honoring this true American Hero during the 10:00am ceremony.
Forest Home Cemetery located in the Lincoln Village neighborhood at 2405 West Forest Home Avenue. It was the first public park in Milwaukee, and the final resting place of many of the city's famed beer barons, politicians and social elite. Both the cemetery and its Landmark Chapel are listed on the National Register of Historic Places in 1973.