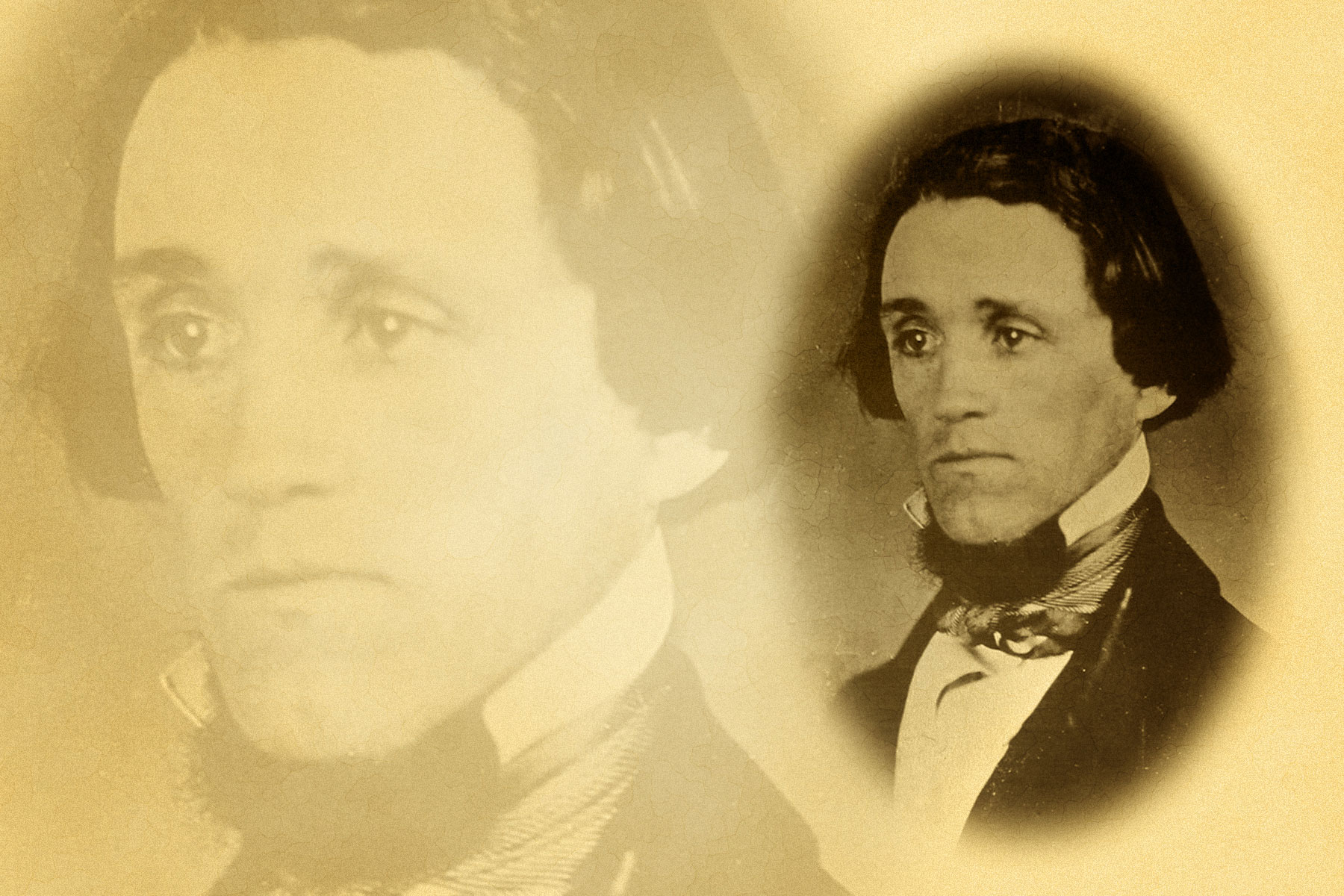 Today is the future from a century ago. During that bygone era, would young leaders of industry, government, health care, and education in Milwaukee been able to imagine the generational impact their lives would have on the city we live in today?

Christopher Latham Sholes
Born in Mooresboro, Pennsylvania and apprenticed to a printer in Danville, Pennsylvania. Having learned the elements of the trade by the age of 18, he moved to Green Bay, Wisconsin to work for or with his brothers on the local newspaper. He subsequently took a position in Madison, WI and in 1850 moved to Kenosha, WI as editor and publisher of the Southport Telegraph. He served in the state legislature on two occasions in the 1850s and moved to Milwaukee in 1860 to become the editor of the Milwaukee Sentinel. President Lincoln appointed him as Milwaukee's Postmaster during the Civil War and subsequently as the Port of Milwaukee tax collector. These two positions seemed to allow him time to dabble in inventions developing a page numbering machine and mailing address labeling machine.
Working on the numbering machine was a fellow printer by the name of Samuel Soule with both of them holding the patent for the numbering machine. Sholes found a publication by an English inventor by the name of Pratt describing a prototype of a writing machine. Building on this Sholes and Soule were joined by Carlos Glidden, a funder, in the project to develop a working typewriter. The first key board resembled a piano type arrangement of keys, but this proved to be limiting and in the quest to find more financial support to continue their work, a new investor by the name of Densmore joined Sholes with Soule and Glidden dropping out of the project.
Densmore argued that the keyboard was not effective and urged a new direction. To find out what might be a viable product they enlisted the help of a stenographer living in Washington, D.C. who repeatedly challenged their work. These critiques led to the current three rows of keys found on most keyboards.
By 1873 Sholes and Densmore were manufacturing about 50 typewriters a year, selling them for $250 each. Looking to improve the product they contacted a machine company called Remington and Sons (sewing machines and guns). Remington was sufficiently impressed and offered to buy the patent and manufacture the typewriter that Sholes had developed. Sholes and Densmore sold the patent, Sholes taking $12,000 for his half and Densmore decided to take a royalty on each sale. Densmore would eventually earn more than $1.5 million dollars.
Sholes returned to Milwaukee and continued to work on typewriter improvements and eventually developed the QWERTY keyboard that is still in use today. Sholes developed tuberculosis by the early 1880s and passed away in 1890.
One unusual fact about Sholes resting place at Forest Home Cemetery is that Sholes original grave had no marker/stone as he had exhausted most of his financial resources during his long illness. The National Shorthand Reporters Association with some support from the Remington Typewriter Company launched a national campaign for members to donate $1.00 to purchase a grave marker/stone to memorialize Sholes. The campaign was launched in 1917 and encouraged members to use a special 25 cent mailing stamp to help support the war effort.
One final note, Sholes rarely used the name Christopher he commonly went by Latham or C. Latham Sholes.
February 14, 1819 – February 17, 1890