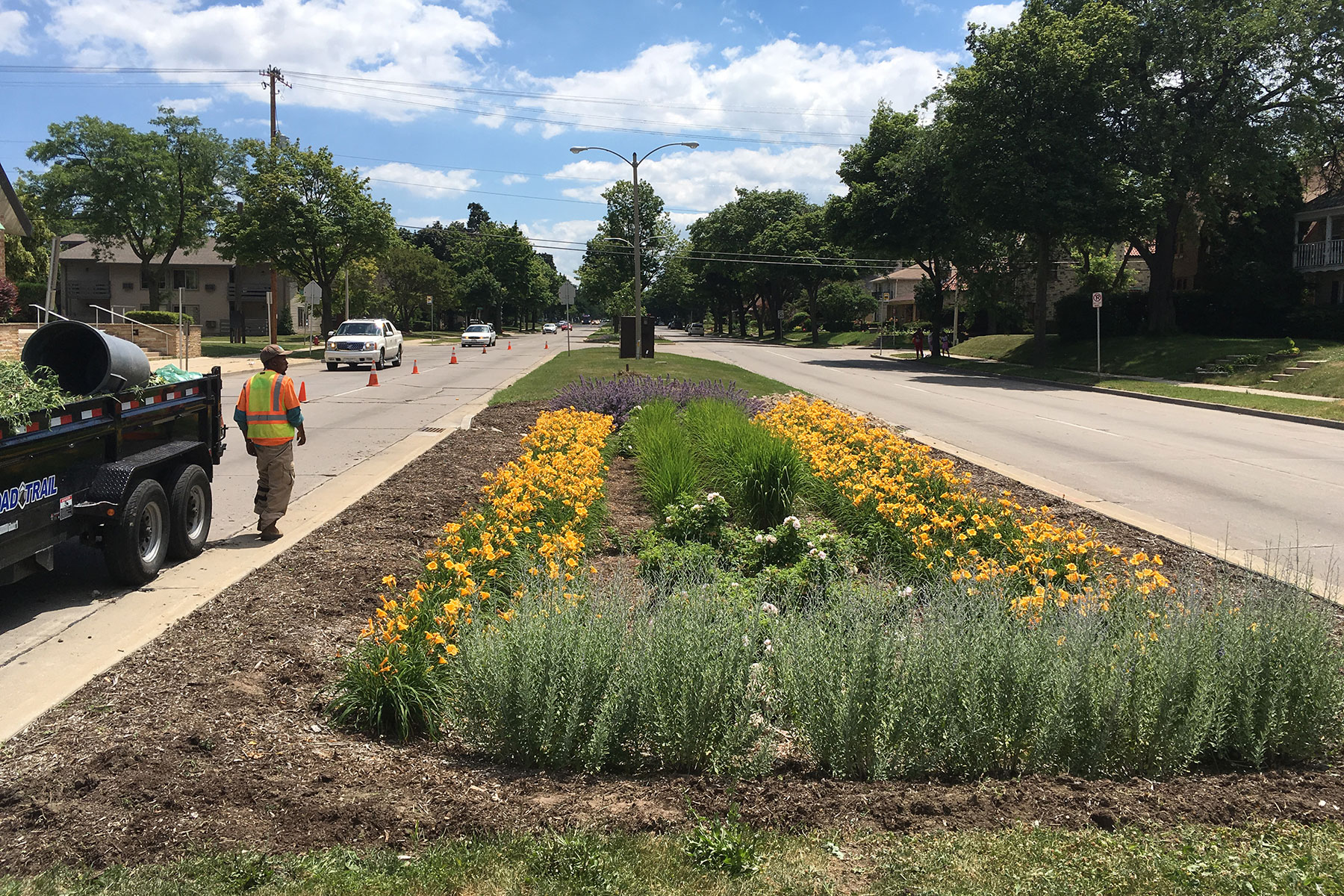 Walnut Way recently announced that the organization was awarded $150,000 of strategic funding, and had been invited to partner with the Resilient Communities program from the Institute for Sustainable Communities (IRC).
The City of Milwaukee's ECO Department was also included in the grant, to increase green infrastructure projects in the area. ISC will provide Walnut Way with customized technical assistance, access to ISC's large and growing national network of sustainability and resilience practitioners, connections with peer organizations, and strategic funding to expand and accelerate our work on energy and water resilience.
"Over the past 18 months, this partnership has helped organizations create lasting solutions to immediate problems within their urban communities. We're looking forward to continuing this success as the partnership expands with The Urban Collaborative Project and Walnut Way," said ISC Program Director Deb Perry. "Together, we can deliver equitable and transformative community-level change that builds resilience and improves the lives of all residents within these communities."
In partnership with ISC and the City of Milwaukee's ECO Office, Walnut Way will support community-driven resilience projects, such as four solar installations at four high-visibility Lindsay Heights sites along with solar power installer job training.
Additional efforts by the program will include the design and maintenance of one or more green infrastructure installations to mitigate urban flooding in Milwaukee's combined sewer system and increase community access to green space.
The solar and green infrastructure projects will serve as demonstration sites to enhance community engagement on sustainability topics—building neighborhood pride and community resilience.
ECO will also be rolling out its Neighborhood Toolkit in Lindsay Heights, focused on sustainability and resilience.
The Environmental Collaboration Office, or ECO, strives to make Milwaukee a world class ecoCity. Walnut Way Conservation Corp. is a resident-driven Central City neighborhood organization that lives a mission to sustain transformation by advancing economically diverse and abundant communities through civic engagement, environmental stewardship, and creating venues for prosperity.
"This award is a critical step in our journey toward strengthening the linkages between Lindsay Heights organizations through partnership and collaboration," said Antonio Butts, executive director of Walnut Way Conservation Corporation. "We are honored to have been awarded this impactful opportunity based on Walnut Way's experience and commitment to building the capacity of residents and improving the cohesiveness of the community through green infrastructure projects."
Institute for Sustainable Communities Since 1991, the Institute for Sustainable Communities (ISC) has worked in the United States and around the world to help communities, cities, industry, and NGOs accomplish their environmental, economic, and social goals.