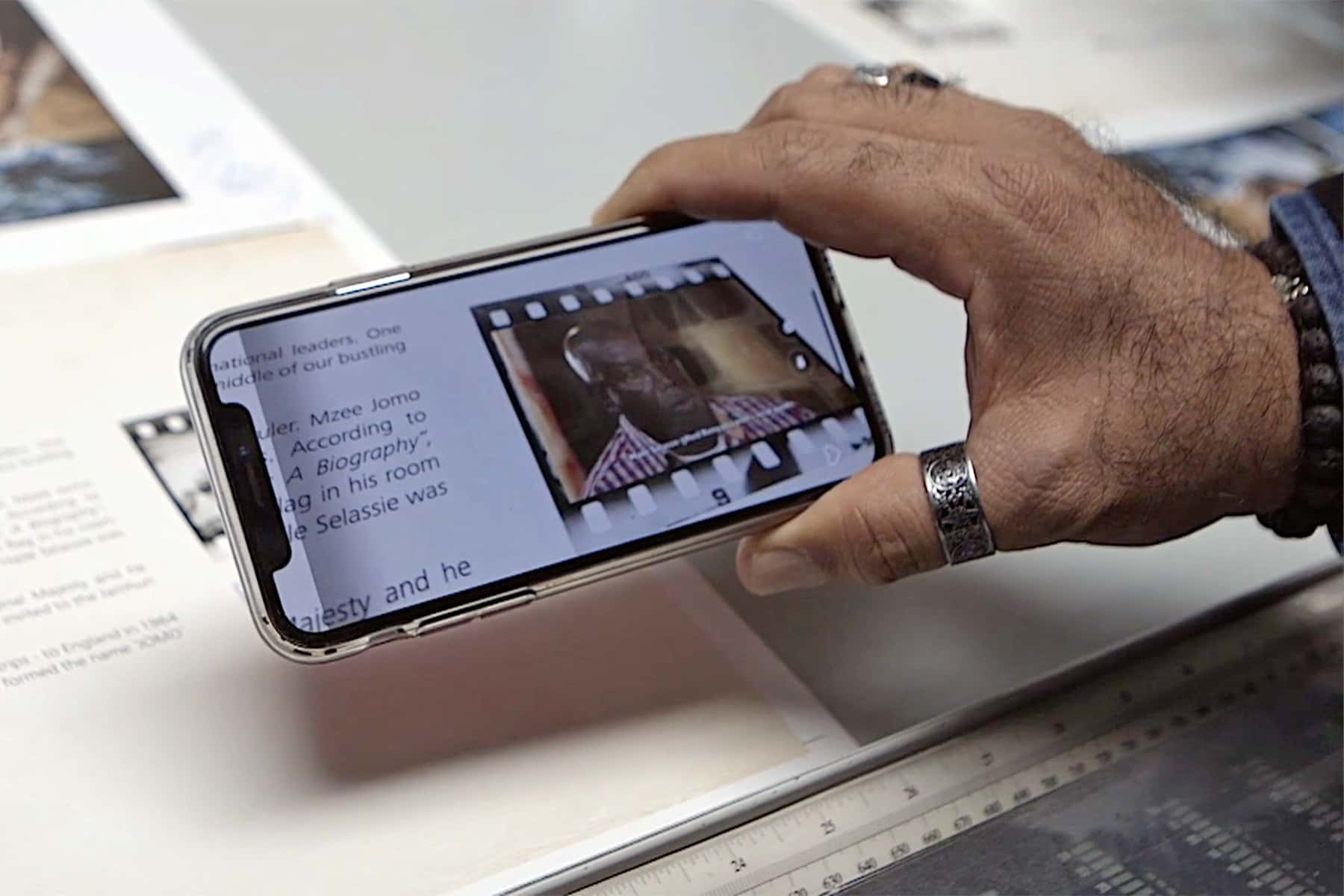 Nairobi-based Camerapix launched its first historical publication in December 2018, "KENYA: Through My Father's Eyes," a limited edition coffee table book featuring the photography of legendary photojournalist Mohamed "MO" Amin.
The foreword was written by Milwaukee native Chip Duncan, an award-winning filmmaker, photojournalist, and author, who describes photojournalists like Mo as risk takers who put the power of the story they are trying to tell above their own comfort and safety.
"Photojournalists are a rare breed. They take risks. They go where others rarely venture. They put the power of story above their own personal comfort and safety. They witness glorious beauty and hideous atrocity. They can't call in an airstrike or get a helicopter evac, and they rarely have anyone watching their back. A force among photojournalists, Mohamed Amin, lost his life in 1996 while negotiating with terrorist hijackers. But before he passed, Mo managed to use his cameras for more than a generation to bring East Africa's most powerful stories into world view. For Mo, photography was a powerful agent of change. He was often credited with saving more than one million lives with his documentary coverage of the 1984-5 famine in the Horn of Africa. Mo Amin was never a household name. He chose a life behind the camera. Yet now, with this book, images featuring Mo's historic pictures of Kenya have found a home. This is the story of his beautiful home turf captured during five decades of journalistic and artistic expression. For people who admire compelling, honest visual storytelling and the dedicated artist behind the camera, this book should not be missed." – Chip Duncan
Mo's epic images about the famine in Ethiopia allowed the world to see the gravity of the crisis. It forced citizens from every nation to act, and inspired top musicians to compose the song "We are the World" to rally help for ending Ethiopia's famine.
"My father was best known as a great frontline photojournalist, but he spent more time documenting his country's beauty, culture, people and leaders than anything else," said his son, Salim Amin.
Of all Kenyan photojournalists, Mo is still the best known. His death aboard the hijacked Ethiopian airliner flight 961 in 1996 shocked the world. Born on August 29, 1943, in Kenya's capital of Nairobi, Mo was raised by Muslim parents who had emigrated from the Punjab in 1927. He began learning how to shoot images while still at school, joining the photographic club and developing his photos in a stairwell dark room.
From behind his camera, Mo helped to shape the way the world saw Africa, capturing some of the continent's most defining moments as it burst through the second half of the 20th century. His Muslim faith played a role in securing permission to photograph and film the Hajj for the first time, and even his name opened unexpected doors when Uganda fell to Idi Amin in 1971.
The new book by his son Amin is the photographic journey of Kenya, giving readers a chance to examine many never before seen images. Only 2,000 copies were printed, each numbered and signed, and comes with a Certificate of Authenticity.
The book is the first African historical publication to incorporate Augmented Reality, and features 12 videos within the pages of the book. Part of the proceeds from the sale of the copies will go to the Young African Leaders Initiative (YALI) founded by former President Barack Obama.
As the Camerapix team continues to digitize the millions of images in Mo's archive, Amin hopes the new book will serve as a reminder of his father's talent and drive, and also a way for Africans to learn about their past.
"I would like to see the books donated to every primary and secondary school in Africa, so that teachers can use in their history classes," added Amin. "I'd like to donate them to the continent as part of his legacy, which will be that children for generations to come remember him."