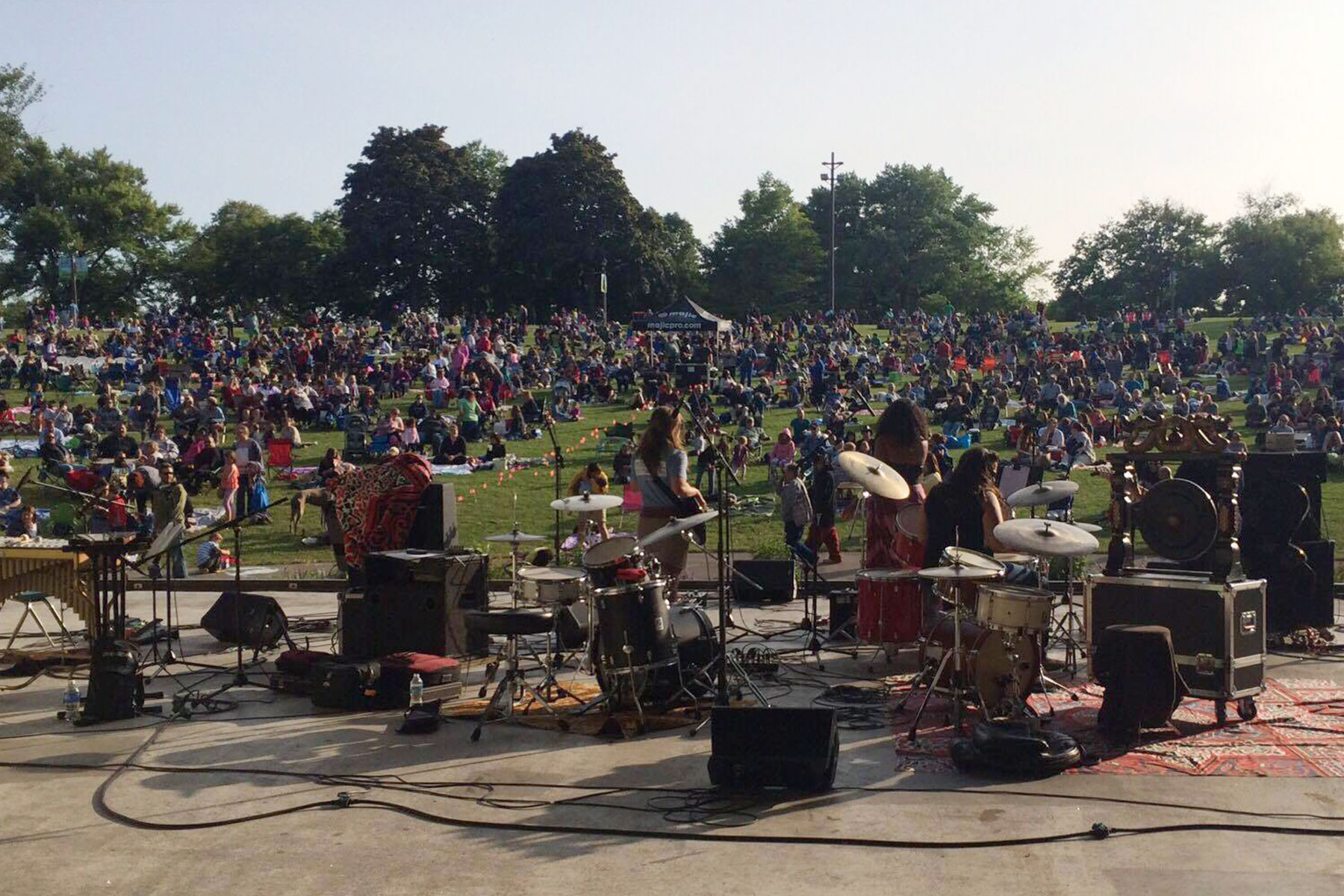 The summer of 2016 starts the 12th Season of Chill on the Hill in Bay View.
Running from June 7th until August 30th, neighbors and friends from the community can enjoy a music-filled Hill for 13 weeks. Presented by the Bay View Neighborhood Association, Chill on the Hill is one way the organization is able to accomplish its goal of "Connecting Neighbors for a Better Bay View."
Home to Chill on the Hill, the Humboldt Park Band Chalet is a natural amphitheater that offers great acoustics and comfortable space for guests to sit back and soak in the surroundings. The Bay View Neighborhood Association, in partnership with Milwaukee County Parks, has been proud to bring Chill on the Hill to the public for over a decade.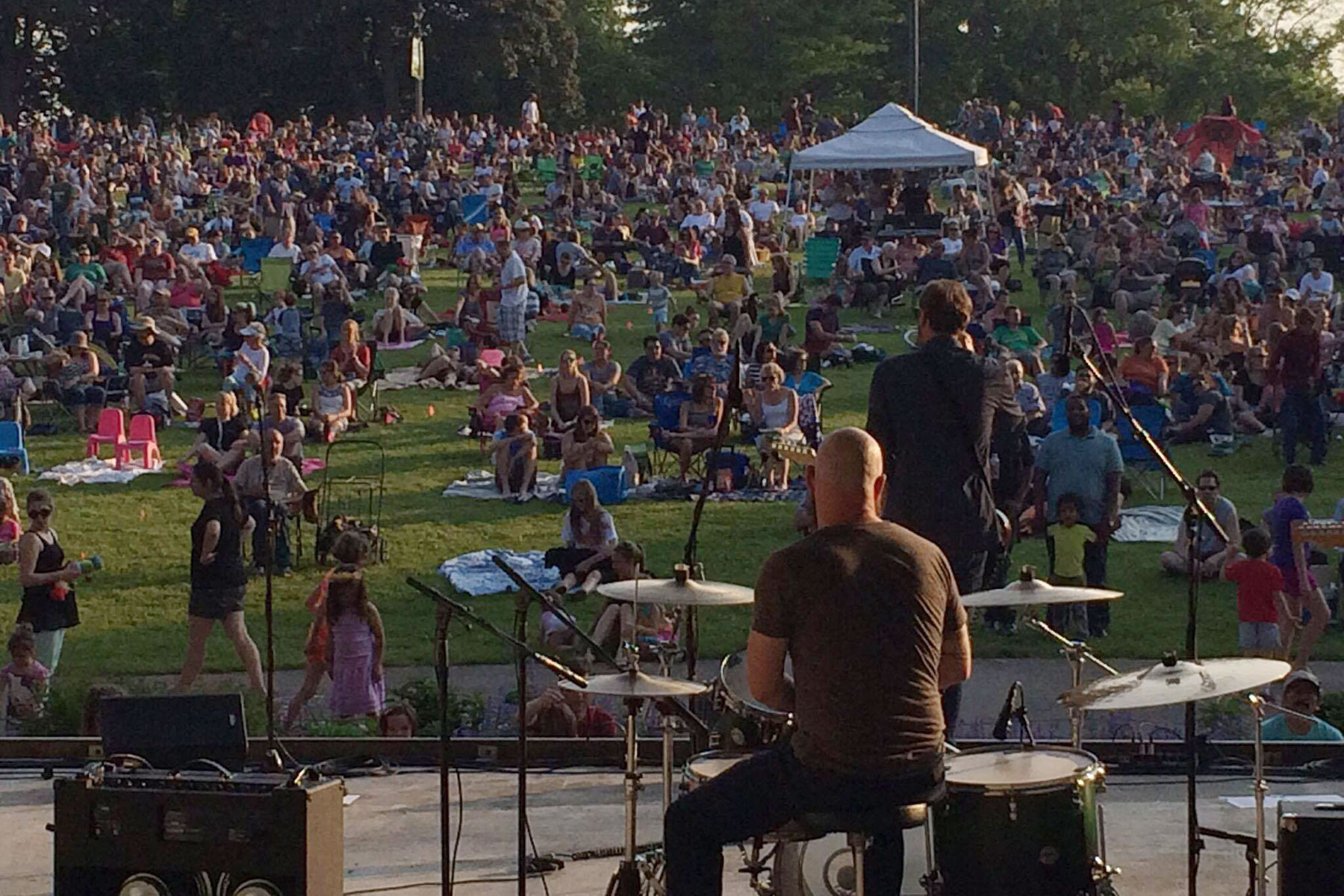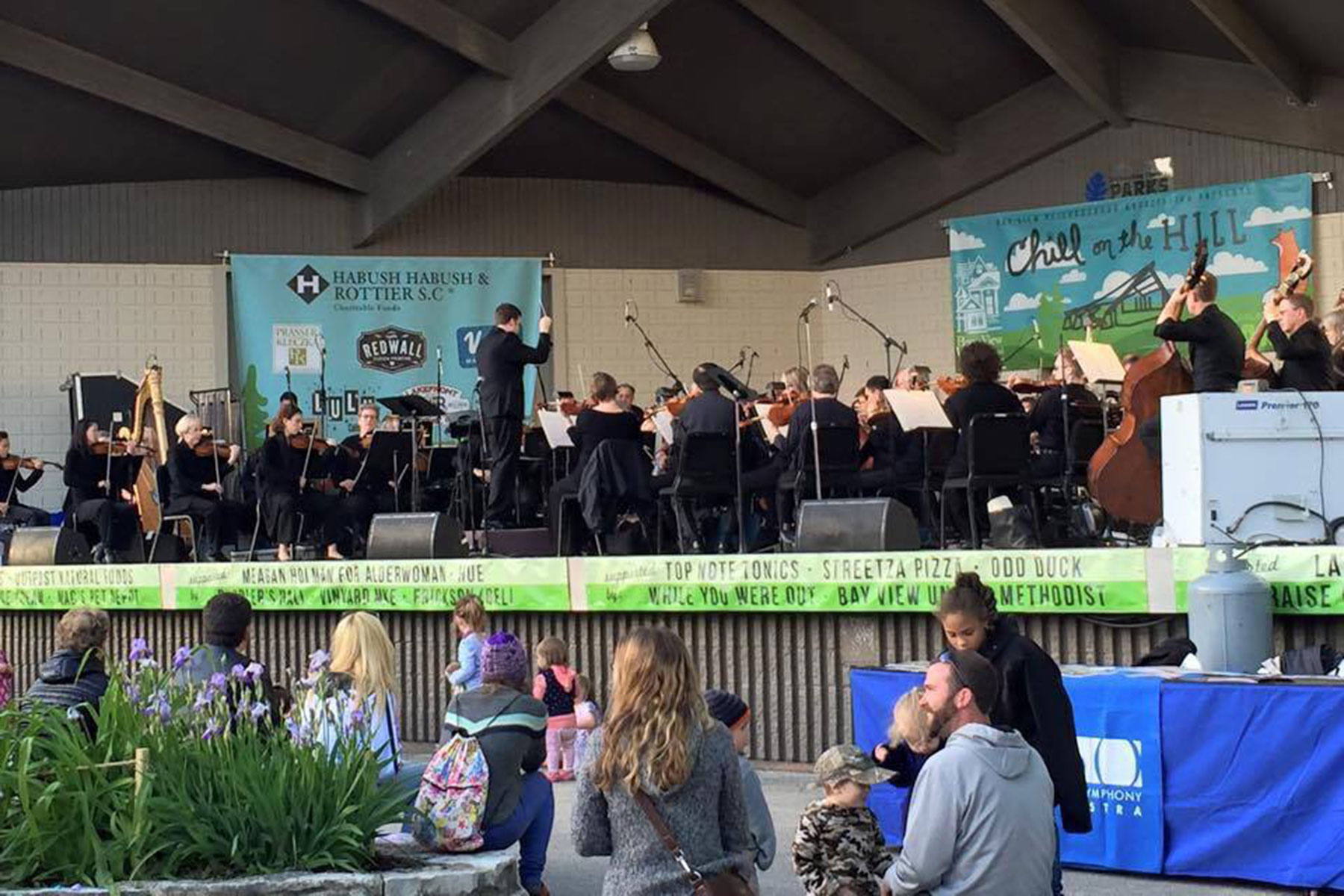 Here are the performances for the 2016 season:
6/7 – Opening Night
THE MOSLEYS
with Bay View High School Drum Line
6/14
FOREIGN GOODS
with Collective Neurosis
6/21
MILWAUKEE SYMPHONY ORCHESTRA,
Edo de Waart, Music Director, Yaniv Dinaur Conductor, presented by Habush Habush & Rottier
with the Daley Debutantes Baton and Drum Corp
6/28
AUTOMatic
EVAN CHRISTIAN and The Stinkies
with Jay Matthes
7/5
AMERICAN LEGION BAND
with Ronald Reagan High School Jazz Band
7/12
SOUL LOW
PAPER HOLLAND
with Janice And Friends
7/19 – Ladies Rock Night
TIGERNITE
FAUX FICTION
With Ladies Rock 2016 Campers
7/26 – Run for the Parks, in Partnership with the Park People of Milwaukee
ROCKET PALOMA
ATOMIC SPINS
with Myles Coyne
8/2 – Kids and Family Night
THE CAVEWIVES
with The Latchkeys and Girls Rock Milwaukee
8/9 – Corn Roast Night
THRIFTONES
CACTUS BROTHERS
with Caley Conway
8/16
JON BURK'S BAND
JOKER'S HENCHMAN
with Kinsella Irish Dancers Opening and Shamrock Club Pipes and Drums at Intermission
8/23
TROLLEY
INDONESIAN JUNK
with Milwaukee Choristers
8/30 – Closing Night
MIDNIGHT RERUNS
with Claire Kelly