Cheers to ten years: February 26 proclaimed 88Nine Day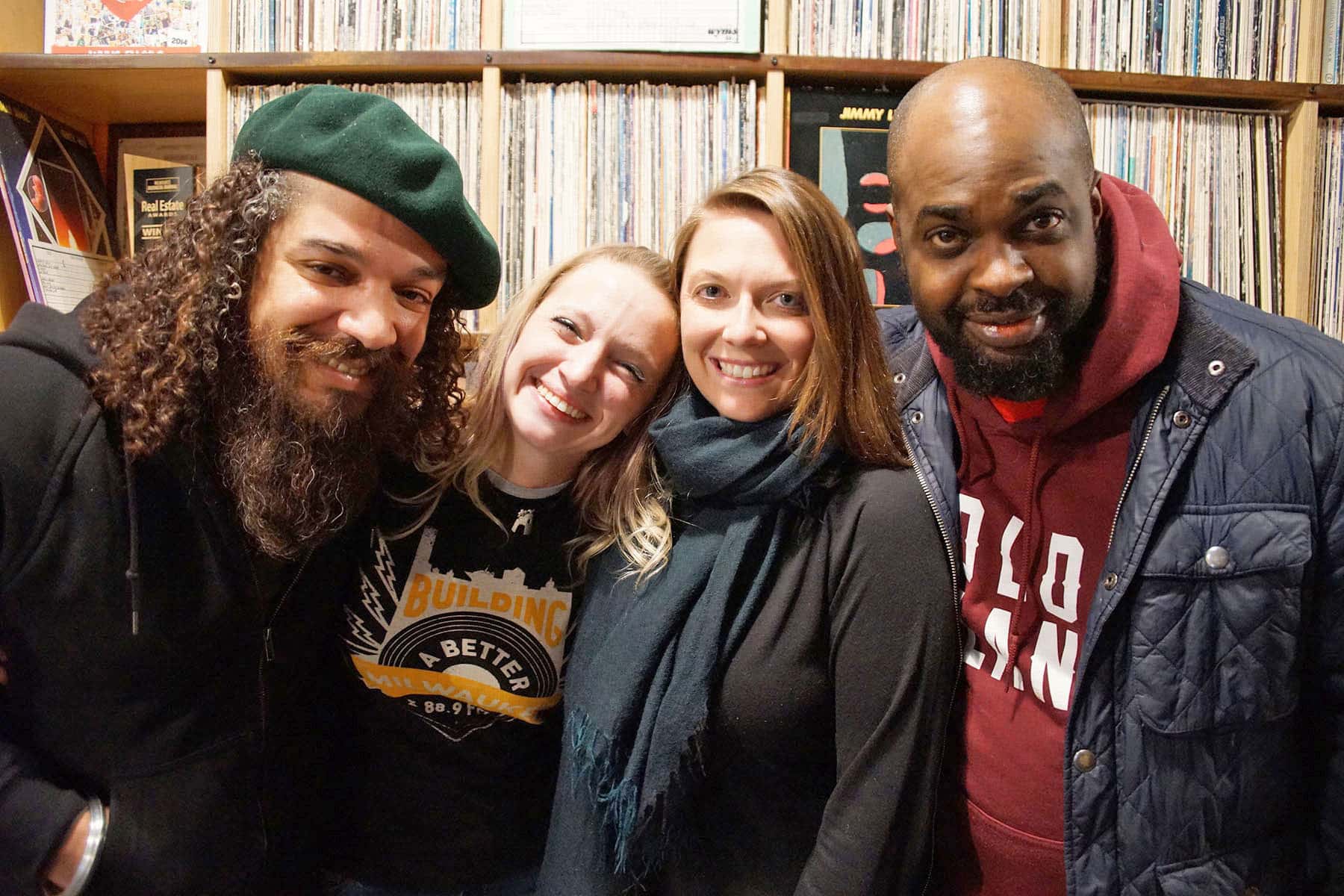 Showing its love for Milwaukee over the past decade, 88Nine Radio Milwaukee celebrated its ten year anniversary as a community centerpiece on February 26.
The first three hours of music and programming from the station's 2007 original show was broadcast at noon.
"At our 10th birthday celebration Sunday, we unveiled plans for a series of special events and new programming throughout 2017," Tarik Moody, digital director and music host, posted in a statement." It marks our first decade and highlights Milwaukee music and community. A free block party will take place on June 24, we plan to celebrate our 10th year on air all year long."
Longtime executive director Mary Louise Mussoline passed away on February 7, and her leadership and friendship was remembered at the event. Of the original station employees, four still remain at 88Nine, Marcus Doucette, Kat Froehlich, Sarah Fierek, and Tarik Moody.
Milwaukee Mayor Tom Barrett attended to make a special announcement, by presenting the station with a City Proclamation.
"The City of Milwaukee commends 88Nine Radio Milwaukee on 10 years of dedicated service and leadership, recognizing its outstanding contributions to the community and wishes it many more years of success," read part of the Proclamation. "I, Tom Barrett, Mayor of the City of Milwaukee, do hereby proclaim Sunday, February 26, 2017, to be 88Nine Radio Milwaukee Day."
Part of the tenth anniversary programming for 2017 will include:
An all-day free street concert outside its studios on June 24, with a mix of national and local acts to be announced.
Unveiling on April 14 ("414 Day") a new feature to connect Milwaukee music to listeners everywhere.
Launching a new narrative audio and video series, "In The Wings: Bringing Our Community to Center Stage," that each month this year will highlight the positive work of Milwaukee individuals in a variety of categories, starting March 1 with the city's food culture.
Beginning a weeknight show, "88Nine After Nine," hosted by DJ Tarik Moody. It will be a different side of 88Nine, where Tarik will expose new artists and sounds as well as dig deep for classic sounds from a variety of genres like electronic music, R&B, hip-hop and more.
A new weekly show called "Listener Approved," which begins Friday, March 5. Show host and Music Director Justin Barney will unveil a top-ten countdown of the station's best songs as selected by listeners.
A benefit gala dinner on June 22 honoring station donors and founders, including co-founder, philanthropist and musician Peter Buffett.
"Radio Milwaukee has come so far in just 10 years, from its beginnings in a basement at Milwaukee Public Schools to our $2.8 million state-of-the art studio and performance complex in the Walker's Point neighborhood," Radio Milwaukee Executive Director Glenn Kleiman said. "We're proud that we've been able to bring great music and stories to Milwaukee for 10 years and have an even greater impact on the Milwaukee community."
Radio Milwaukee has existed as a catalyst for creating a more inclusive and engaged Milwaukee. Using music, arts, and culture, 88Nine promotes diversity and encourage community engagement that breaks down barriers and brings people together.
From its early days in 1973, "Jazz 89″ WYMS ran mainstream jazz and ethnic programming such as Polka music. The call letters originally stood for "We're Your Milwaukee Schools," reflecting the station's license owned by Milwaukee Public Schools (MPS). By 2007 the station dropped its previous content and officially began a new format on February 26, with on-air personalities first appearing on March 5.