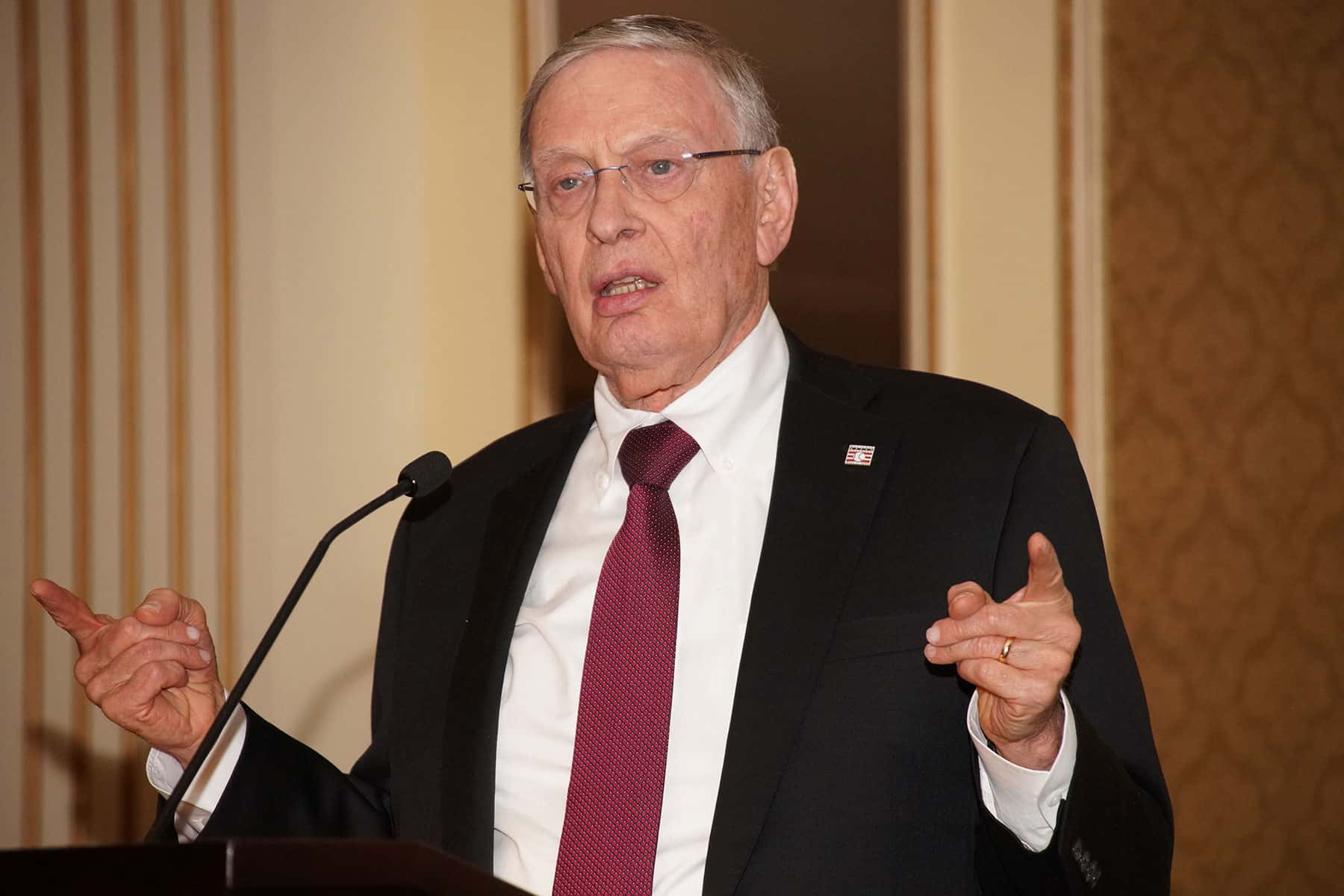 The Milwaukee County Historical Society (MCHS) presented Allan H. "Bud" Selig with the Witness to History Award at its 64th Annual Awards Dinner on May 9.
Held at the Pfister Hotel, Selig was featured with many others who have made longstanding contributions to Milwaukee.
The fundraising event held at the Pfister Hotel recognized Selig along with individuals and organizations that have played a significant role in preserving Milwaukee history. Milwaukee companies, organizations, and institutions were also celebrated for their milestone anniversaries.
Selig's Witness to History honor was awarded because of his work and lifetime commitment in shaping the community's history through sports.
"I love history, all kinds of history, baseball history, history of Milwaukee," Selig told the audience of hundreds as he reflected on his time with the Brewers ball club. "If I had not been successful, none of this would have taken place," he added, in reference to Milwaukee's baseball legacy. "It is an overwhelming thought, it really is. But I am proud and happy, and grateful to be so honored tonight with this award as a witness to history."
After the Milwaukee Braves moved to Atlanta in 1966, the city was without Major League Baseball until Selig brought the Seattle Pilots to town in 1970, and renamed them the Milwaukee Brewers.
Selig quoted himself with his words found at Miller Park's Selig Experience exhibit, "No matter what has happened to me in my career, the thing I will always be most proud of is bringing baseball back to Milwaukee."
The Milwaukee County Historical Society recognized other individuals with special awards at the event, including John W. Daniels, Jr., Forest County Potawatomi, Randy Bryant, and Matthew J. Prigge.
Clas Plaza: Milwaukee County
Nonprofit Center of Milwaukee
Penfield Children's Center
Schlossmann Auto Group
Summerfest
The Coffee House
United Performing Arts Fund
UWM Golda Meir Library
VISIT Milwaukee
Woman's Club of Wisconsin Foundation
Bay View Printing Press Co.
Girl Scouts of Wisconsin SE
Milwaukee FBI Office
Wisconsin Public Radio
Bank Mutual Corporation
Divine Savior Holy Angels H.S.
Greater Milwaukee Association of Realtors
Marquette Univ. Law School
Milwaukee County Zoo
Pabst Mansion
Quarles & Brady LLP
The Phoenix Company
Village of Whitefish Bay
Wisconsin State Fair Park
Clement J. Zablocki V.A. Medical Center
U.S. Coast Guard, Milwaukee
175 Years
First Congregational Church of Wauwatosa
First Unitarian Society of Milwaukee
Foley & Lardner LLP
The Milwaukee County Historical Society was founded in 1935 to collect, preserve and make available materials relating to the history of the Milwaukee community.
Read the article and view the photo essay that were produced as companion features for this news report.