Annual summit engages sustainable action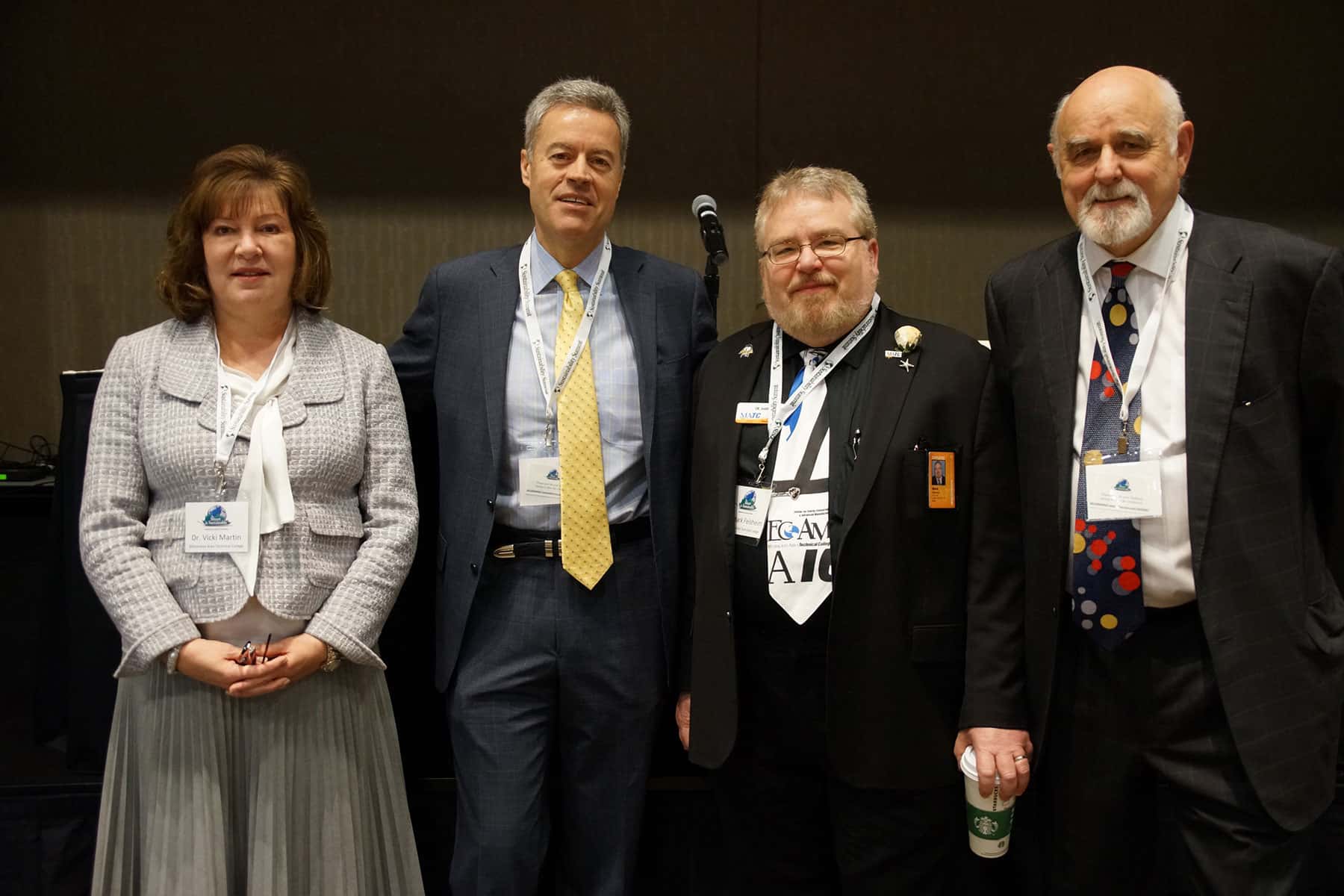 Potawatomi Hotel & Casino hosted the 13th Annual Sustainability Summit and Exposition this year, bringing the event to the Menomonee Valley for the first time.
"The Menominee Valley is a certainly a showcase for environmental sustainability," said Tom Barrett, the 40th Mayor of Milwaukee. "We've turned polluted land back into an eco-industrial zone. We've been recognized by the Sierra Club as one of the environment success stories in our nation."
The two day event being held from April 13 to 14 highlights economic trends and business opportunities in energy, water, infrastructure, transportation, and workforce development, with their implementation in Southeast Wisconsin.
More than 150 presenters and 68 exhibitors are attending, displaying products and services related to the energy industry, and the water, lifestyle, and business sectors.
Erick Shambarger, Director of the ecoCity of Milwaukee's Environmental Collaborative Office, explained that the conference location was moved and its format condensed into two impactful days.
"I joined the planning team for this year's Sustainability Summit because it is a terrific forum for community leaders, businesses, academics and the public to collaborate on sustainable solutions for Southeastern Wisconsin," said Shambarger. "By putting smart and sustainability principles into practice, we can grow our Milwaukee economy, restore the environment, and make a healthier and more vibrant world class eco-city."
One goal of the Summit is to inspire a collaborative culture of new and unconventional ideas between business, nonprofits, academic institutions, and government offices that facilitates transformation from applied knowledge. The hope is that change can advance in unexpected ways.
The theme for 2016 is to raise awareness of the opportunities for investment, development, and employment. Education also plays a big role in the process, and has a measurable impact. The University of Wisconsin-Milwaukee alone offers 190 different classes that are sustainability focused and related across 38 different departments.
"As of 2014, climate commitments by universities have eliminated 3.8 metric tons of CO2, and reduced greenhouse gases by 21 percent," said Mark Mone, University of Wisconsin-Milwaukee Chancellor. "Higher education is leading the way. As an example, just at UWM since 2005, we have reduced our energy gross per square foot by 27 percent."
Southeastern Wisconsin is positioned to serve as a model for global change in sustainable neighborhoods, building energy efficiency, integrated water management, biodiversity, and Smart Cities.
Economic discussions focused on global health, due to the interconnected nature of travel to deliver germs around the planet. Keynote speaker Dr. Steve Hargarten, MD, MPH and Associate Dean for Global Health Center at the Medical College of Wisconsin, believes that human health is connected to environmental health. And as collaborations are formed between medical and sustainability groups, local conditions are improved and become stable.
"If nurses and doctors have experiences in underserved areas in other countries, as they come back to Milwaukee, they return to their hometown revitalized to make a difference in their own community," said Dr. Hargarten. "I think that is another area we want to continue to nurture."
Dr. Vicki Martin, President of the Milwaukee Area Technical College explained that the Summit is an important part of MATC's commitment, and supports the belief that efficient and effective use of our resources is our shared responsibility.
"Sustainable practices are incorporated into a number of our programs," said Dr. Martin. "We remain committed to being a sustainability leader, and preparing future professionals for careers that will carry this movement forward."
After the program ends, a special private tour will be given on Friday, April 15 of locations around the area that are case studies for sustainability. This includes Rishi Tea, Jones Island Water Reclamation Facility, where the production of Milorganite was pioneered in 1926, and Great Lakes Distillery.