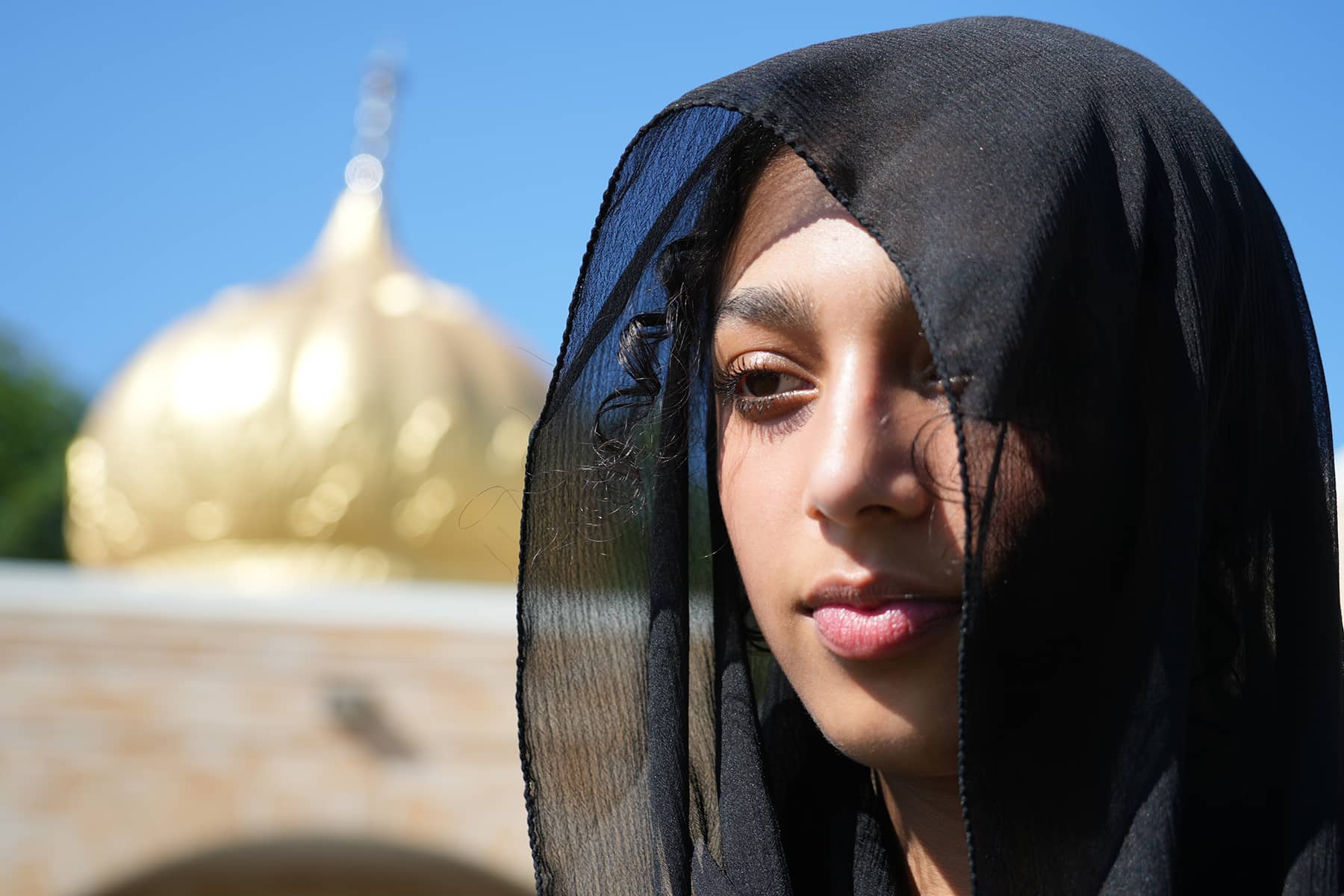 I remember that day as if it was yesterday. The first thing I recall is heading to the gurdwara and forcing my dad to turn back around. I had forgotten my red notebook for the Punjabi class that I attended every Sunday.
The delay made us late that day. It was a 10 minute difference for not being inside the gurdwara when everything happened. The more I tell this story, the more I cannot help but think that it was God's will to keep me safe.
The number of people who came each Sunday without fail, who also happen to miss that day is unfathomable. I was informed that my teachers were planning on making the class earlier that week, but they canceled the plan to do so at the last minute.
Whatever it was that day, I am grateful each day since to be able to tell the story of what happened. It is also an honor to carry on the legacy of my grandfather, Satwant Singh Kaleka, and the legacy of everyone who was tragically lost.
When you are 6 years old, you do not know what is really going on. So you trust your parents to take care of everything, to know everything. You expect them to have all the answers. On the morning of August 5, 2012 I had never seen my dad so unsure, so lost and without direction.
I watched as he tried to find a way inside the gurdwara. I watched as he contemplated what could have been happening inside our place of worship.
My mom arrives within the next hour and receives a phone call from my grandmother, who is still inside the temple. I reached for the phone but my mom hung up. She looked at me and said, "Ammie can't talk right now."
My grandmother was in an unlocked closet with 15 other women. All these years later, I realize that she thought it was her last phone call. She was saying goodbye to her family.
"Paramjit Kaur Saini, Satwant Singh Kaleka, Prakash Singh, Sita Singh, Ranjit Singh, Suveg Singh Khattra, Baba Punjab Singh.

Our story starts Sunday morning, August 5, 2012 Oak Creek Sikh Temple. On the bright, sunny day, within the span of just one hour, one man, one gun stole these 7 lives from a place of worship.

He took away someone's child, someone's mother, someone's father, someone's husband, someone's wife, he took away our dada.

Wade Michael Page is responsible for the fact that my brothers only have a picture to meet him with.

Wade Michael Page is responsible for the deadliest shooting in a place of worship at the time.

Wade Michael Page, 1971-2012, Army Veteran, Neo-Nazi, monster, " a ticking time bomb of rage." A pipeline, from American patriot to American terrorist, with trauma beyond their brains boundaries, fighting war after war, this time the Racial Holy War. A pseudo-religion for the white cause is the description for it.

I wish I could express how angry I am that you took the easy way out. I wish more than anything you would suffer the consequences and be forced to live with the guilt for years to come. This I cannot forgive. I wish you could've seen your failure, for you did not break us, but united us. I do forgive you though. You are not a monster. And I wish somebody would've told you. You are just in pain. Your anger was fueled with a gun instead. You are hurt so you hurt people. Fore, I am not your enemy, you are."
On August 5, 2022, I delivered a spoken word message at the Sikh community's public vigil to Wade Michael Page, the shooter who took seven lives at Oak Creek Sikh Temple of Wisconsin. They were words I waited 10 years to deliver.
Even though he had committed suicide after his monstrous act and could not hear what I had to say, I needed to share my journey over the past decade. I wrote about how a 6-year-old tries to make sense of trauma and heals from tragedy.
Immediately after I finished speaking to the crowd and stepped off stage, I received both condolences and questions.
"What can we do to help?"
Learn who we are, get to know the Sikhs, keep us in your heart everyday, go out of your way to be the change.
For the last 10 years our community has learned how to practice Sikhi … how to forgive, how to love, how to let go of greed. We know how short life is, and the effort it takes to change.
This is a lesson I beg Americans learns, sooner rather than later. The worst feeling to have is the feeling that we are no better now than we were a decade ago. The feeling that life sacrifices had no reasoning. The feeling that everything we have done since that fateful day has been for nothing.
I beg our generation to open their eyes and realize that the right to live is greater than the right to provide everyone with guns. I beg every parent to fight each day to make sure their child will walk out of the house and return safely.
I hope with every ounce in my heart there comes a day when we can shop, learn, and pray without dying.