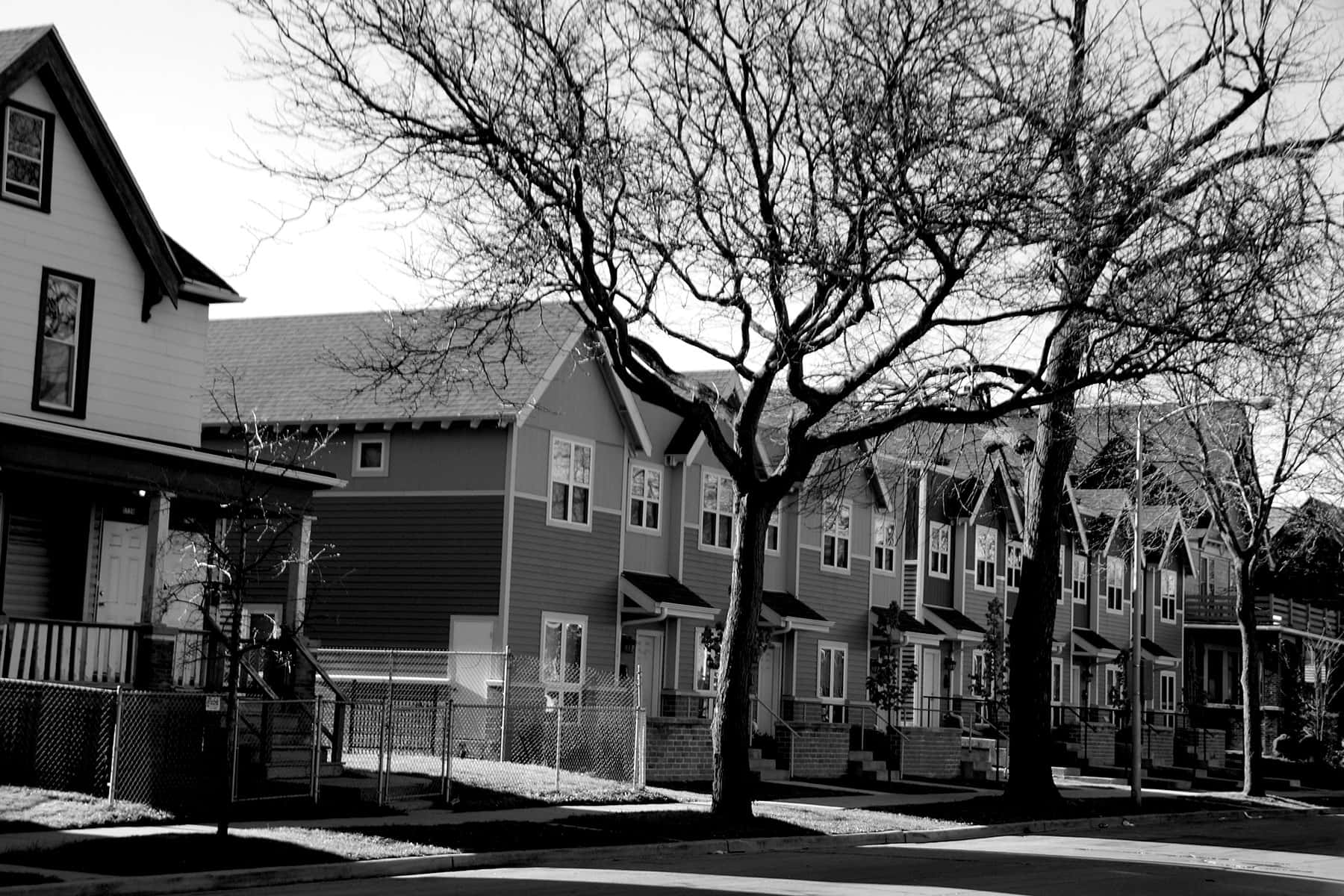 White residents of the Milwaukee metropolitan area have significant more access to mortgage lending than black and Hispanic residents, according to a 2016 report that highlights how lending patterns affect different communities.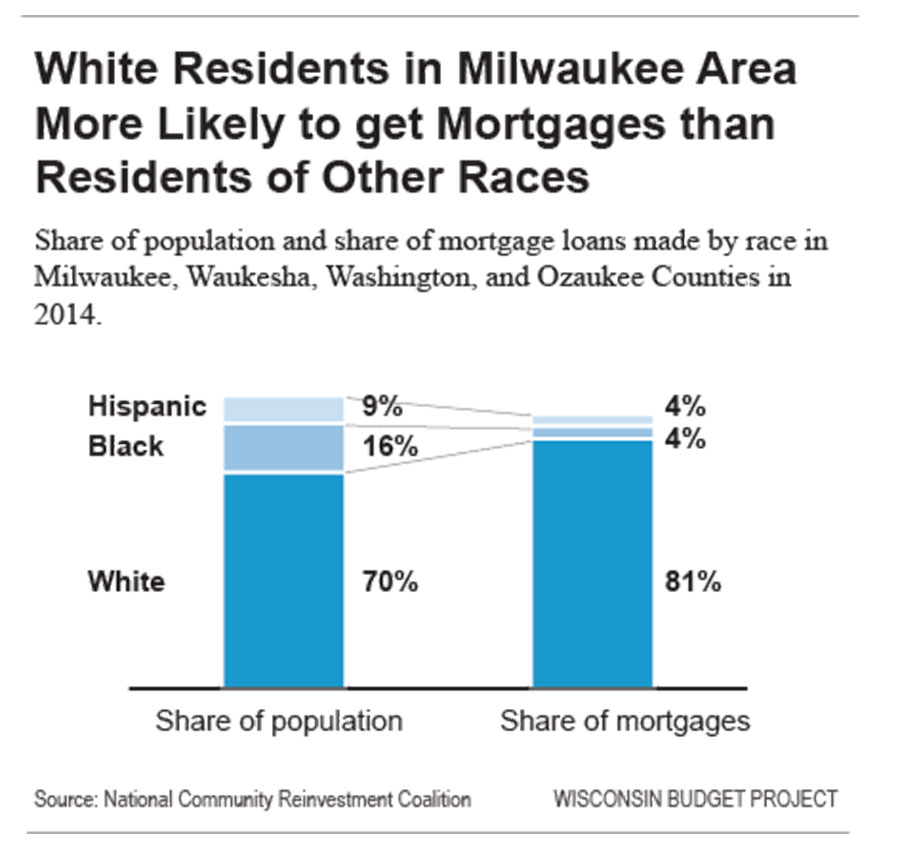 Whites represent 70% of the population in the Milwaukee area, according to the report from the National Community Reinvestment Coalition, yet received 81% of the mortgage loans made in 2014. African Americans are 16% of the population but received only 4% of the loans. Hispanics represent nine percent of the area's population, and received four percent of the total loans. The Milwaukee metropolitan area includes Milwaukee County as well as Waukesha, Washington, and Ozaukee Counties.
Milwaukee-area residents of color are less likely than whites to apply for a mortgage in the first place, and they are less likely to have their application approved. Lenders approved 71% of mortgages sought by white residents of the Milwaukee area in 2014, compared to 47% for black residents, 59% for Hispanic residents, and 66% for Asian residents.
As a result of these lending patterns, loans in the Milwaukee area are "heavily concentrated in majority white and middle- and upper-income neighborhoods," according to the report. In the City of Milwaukee, the neighborhoods "with a higher percentage of white residents also had a higher likelihood of seeing more mortgage activity."
The Milwaukee area isn't alone in having troubling patterns of concentrated poverty and racial segregation that are shored up by mortgage lending imbalances. The report takes a look at lending patterns in St. Louis and Minneapolis and finds that those metropolitan areas also have scarce lending in neighborhoods with lower incomes and higher proportions of residents of color.
The lack of full access to mortgage lending makes it more difficult for residents in economically challenged neighborhoods to get the loans they need to buy their own homes. Homeownership is often the first step to building wealth, and the lack of lending makes it difficult for families in some neighborhoods to start climbing the economic ladder.
Tamarine Cornelius
Help support the Wisconsin Budget Project with a
donation
. The organization is engaged in analysis and education on state budget and tax issues, particularly those relating to low-income families. It seeks to broaden the debate on budget and tax policy through public education and by encouraging civic engagement on these issues.