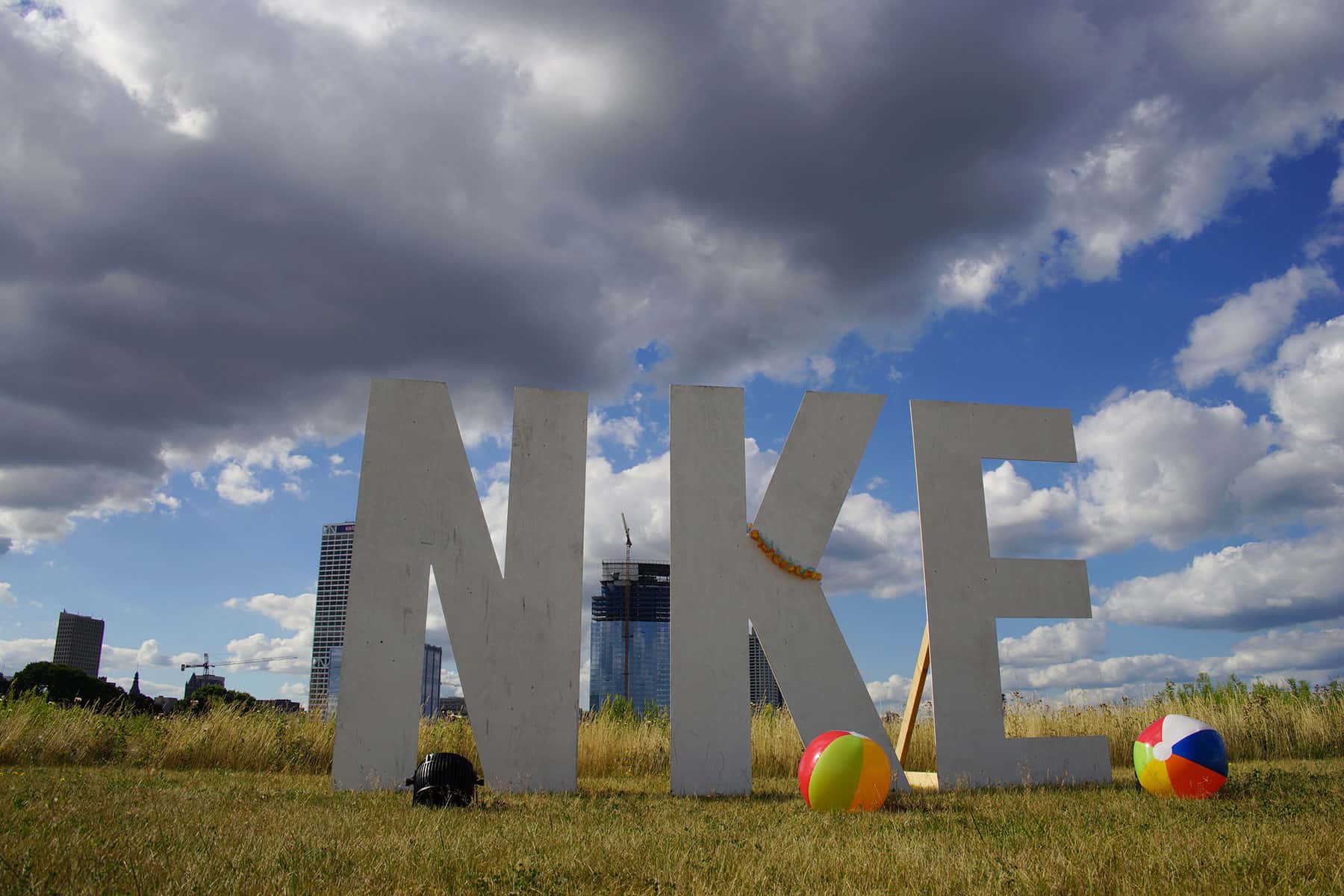 NEWaukee's Urban Island Beach Party is the 7th annual fundraiser for the Friends of Lakeshore State Park.
The Urban Island Beach Party will be presented by NEWaukee at Lakeshore State Park from 5:00 p.m. to 11:00 p.m. on Friday, August 4.
The benefit for the Friends of Lakeshore State Park is in its seventh year, and all funds raised go to their Sustain and Maintain campaign. The effort helps to preserve the urban oasis and provide educational opportunities for the community.
The Friends of Lakeshore State Park is celebrating their 10 year anniversary as an organization.
This year there will a pig roast from Iron Gate BBQ, Pete's Pops, Happy Dough Lucky, as well as a beer garden featuring beer, wine, soda, & water.
Attendees can look forward to live performances from Plaid Hawaii, Akasha, Fatbook, and mojamid's Island Dance Party throughout the evening. Along with these performances, the event includes sunset yoga led by Meg Vetting of The Heart Revival, yard games, kayaking led by Milwaukee Kayak Company, bike valet by Coast In Bikes, and fire pits.
Starting on July 31st, pink flamingos will be hidden throughout downtown as a part of Downtown Employee Appreciation Week. Attendees that find a flamingo are able to bring it to the island and redeem it for one free beer provided by Leinenkugel Brewing Company. Attendees that boat or bike to the island are also eligible for a free beer.
The 7th annual Urban Island Beach Party is supported by Leinenkugel Brewing Company, Festival Productions, and Friends of Lakeshore State Park.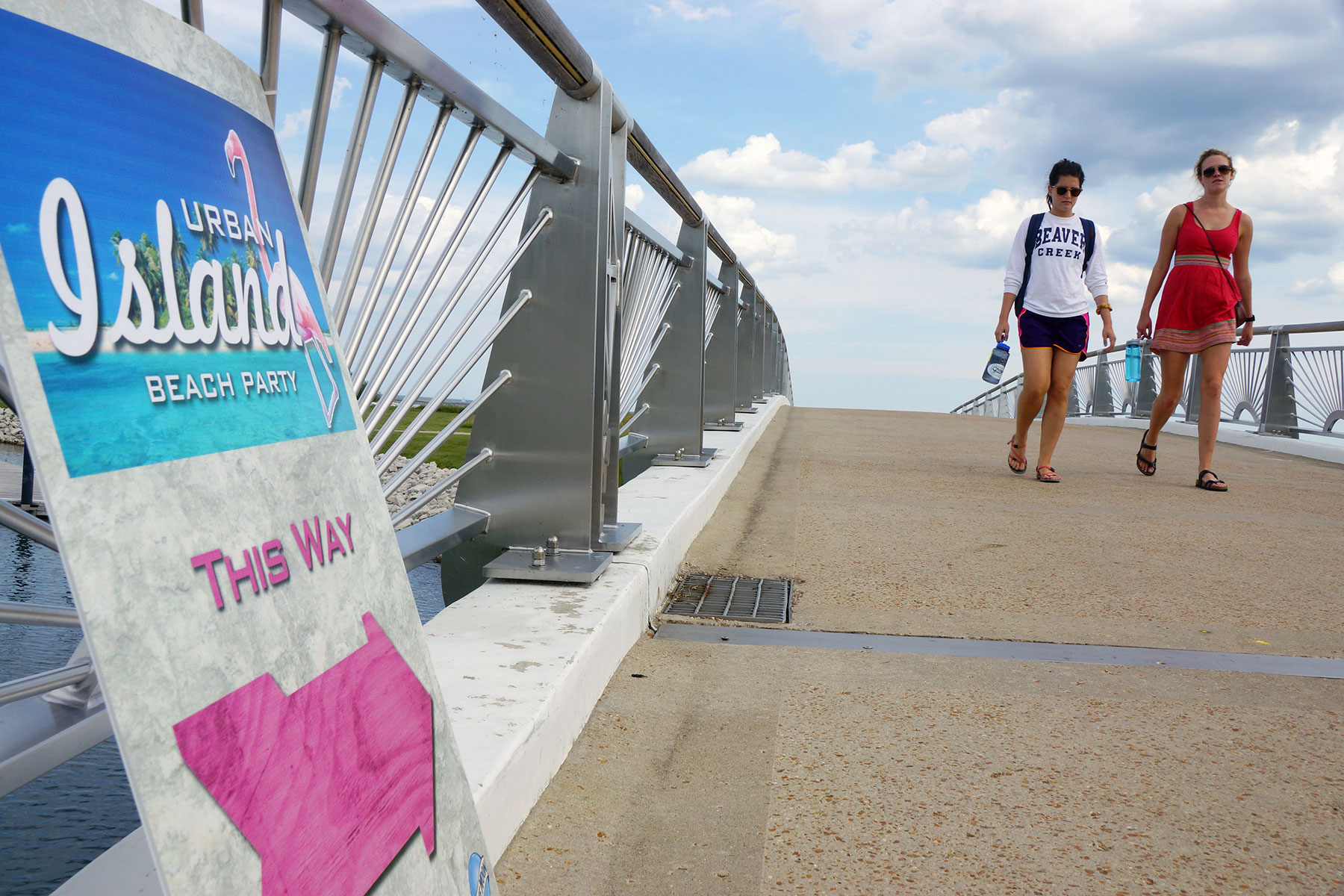 About NEWaukee
NEWaukee is a social architecture firm that specializes in community-based signature experiences centered on high-profile issues of importance for the city of Milwaukee. NEWaukee also provides consumer, employer brand and talent engagement services to employers looking to attract and retain talent necessary to grow their businesses.
About Friends of Lakeshore State Park
The Friends of Lakeshore State Park is an organization dedicated to promoting and supporting Lakeshore State Park for the entire community to enjoy. The park provides a unique urban oasis with recreational opportunities and amenities for all to enjoy. The 17-acre park includes a lakeside trail that connects to the Hank Aaron and Oak Leaf state trails. A 130-foot bridge connects the north end of the park to the Summerfest grounds and an extension of the land near the Marcus Amphitheater connects the south end.