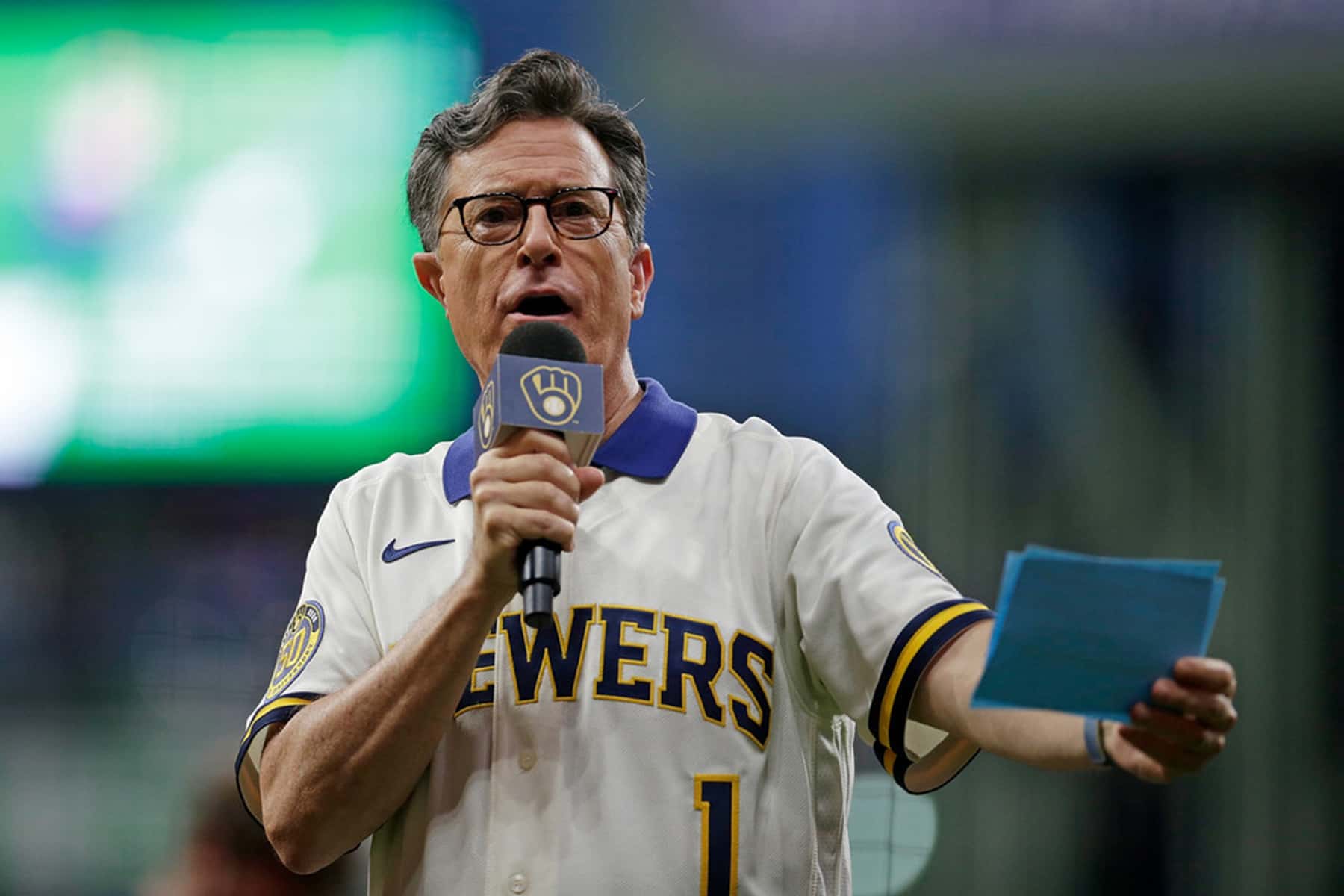 There is something about that Milwaukee hospitality. "That's now nice Milwaukeeans are. You insult them and they invite you to a baseball game."
Last year, after the Democratic National Convention was moved from the Cream City to a virtual setting, comedian Stephen Colbert and his team at "The Late Show" created a virtual reality experience that highlighted the city's quirks for those who would miss out.
The experience included some perceived Milwaukee pastimes such as drinking craft beer and eating bratwurst at a Miller Park tailgate. Not many took the joke lightly and following the backlash, Colbert broadcast an on-air apology days later.
"Hey Milwaukee, I am really sorry. This is my show and I take full responsibility for everything we put on the air, except this. This is the fault of one of my writers who is from Wisconsin and he is probably just jealous of Milwaukee," said Colbert. "The point is, this whole thing was meant with love and there is so much to love about Milwaukee. The obvious thing is beer and cheese and the combination of beer and cheese that is served as popcorn on top."
The Brewers took note of his apology and invited Colbert out to Miller Park once fans returned to the stadium.
A year later, Colbert finally made it to a game at the stadium now named American Family Field. Unfortunately fans did not forget what he had to say about the city, serenading him with boos as he offered another apology.
"Cubbies suck. Go Brewers. Bucks in 6!" Colbert said while trying to win over the crowd.
Colbert even suited up for the Famous Sausage Race to try to win back the hearts of those who jeered him. He was in the Hot Dog costume and finished last.
"An apology tour 1 year in the making! Last year, Colbert accepted our invitation to experience all the amazing things Milwaukee offers. Now, he's here and learning first-hand why it's the best," tweeted the Milwaukee Brewers.
Colbert's "Apology Tour" in Milwaukee is expected to broadcast as a segment in September on The Late Show.
Milwaukee Brewers and Major League Baseball