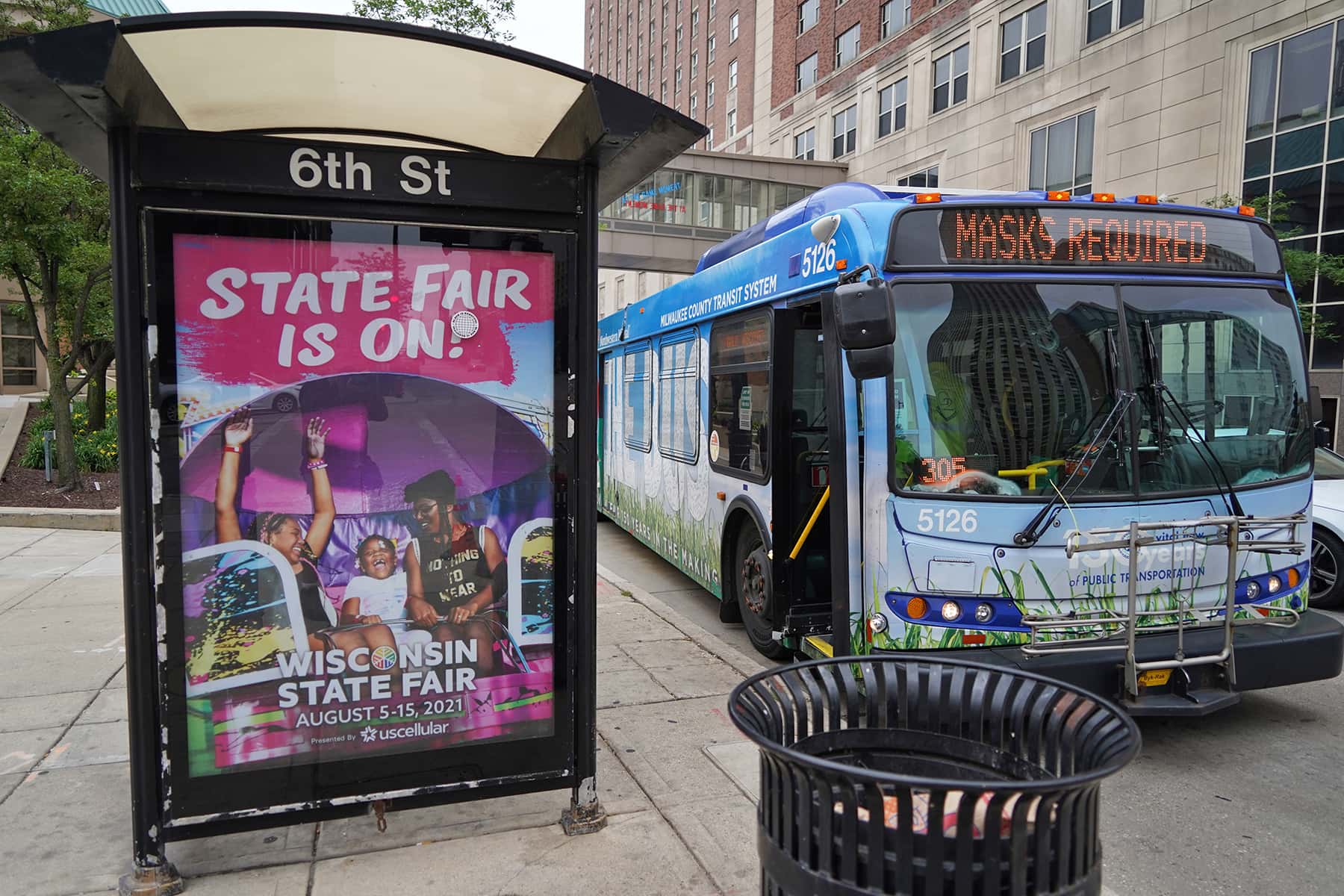 The Milwaukee County Transit System (MCTS) is reminding passengers that the final phase of its MCTS NEXT system redesign takes effect Sunday, August 29, 2021 with improvements and adjustments to Routes 22, 28, 54, 55, 56, 60, 76, and BlueLine.
Additionally, there are three new routes – Routes 18, 66, and 92 – that will begin operation. Routes 64 and 67 will be retired. Passengers are encouraged to visit RideMCTS.com/NEXT for specific information about what to expect on these routes.
The completion of MCTS NEXT is a milestone achievement for transit in our community, adding faster service into new corridors, expanding access to unserved and underserved job areas, creating better connections to shopping destinations, and making routes easier to understand.
Phase 3 offers more high frequency service, better connections to jobs and grocery stores, simpler routing and route names that are easier to understand, and faster trips thanks to properly-balanced bus stops.
The geography and needs of Milwaukee County has evolved over the years, especially when it comes to the locations of job centers, shopping destinations, schools, and residential areas.
"MCTS NEXT has been an exciting effort – years in the making – to update the route network, improve the rider experience, and meet Milwaukee County's modern needs," said Milwaukee County Executive David Crowley. "This important project expands access to parts of our community that have gone underserved, or unserved, for far too long. MCTS NEXT helps facilitate a more connected Milwaukee County and gives residents the opportunity to visit different communities, work opportunities, and shopping destinations with ease."
MCTS spent more than three years conducting a comprehensive review of the entire transit system. Planners examined and evaluated every route and bus stop across the MCTS service area to identify opportunities for improvements, enhanced efficiency, and faster service.
A massive public outreach effort – including 13 open house events and more than 50 stakeholder meetings – resulted in hundreds of comments and thousands of interactions with passengers, bus drivers, businesses, community groups, and elected officials. Additionally, MCTS received input from the Milwaukee County Office on African American Affairs (OAAA). The valuable feedback helped shape plans that will improve the overall system and advance racial equity by increasing access for people of color to employment, education, healthcare, grocery stores, and other essential destinations.
As part of MCTS NEXT's phased implementation in 2021, MCTS has conducted a comprehensive communications effort. In addition to making information available online and via phone 24 hours a day, MCTS launched an English and Spanish-language advertising campaign on buses, bus shelters, billboards, radio, TV, newspapers, news websites, and social media.