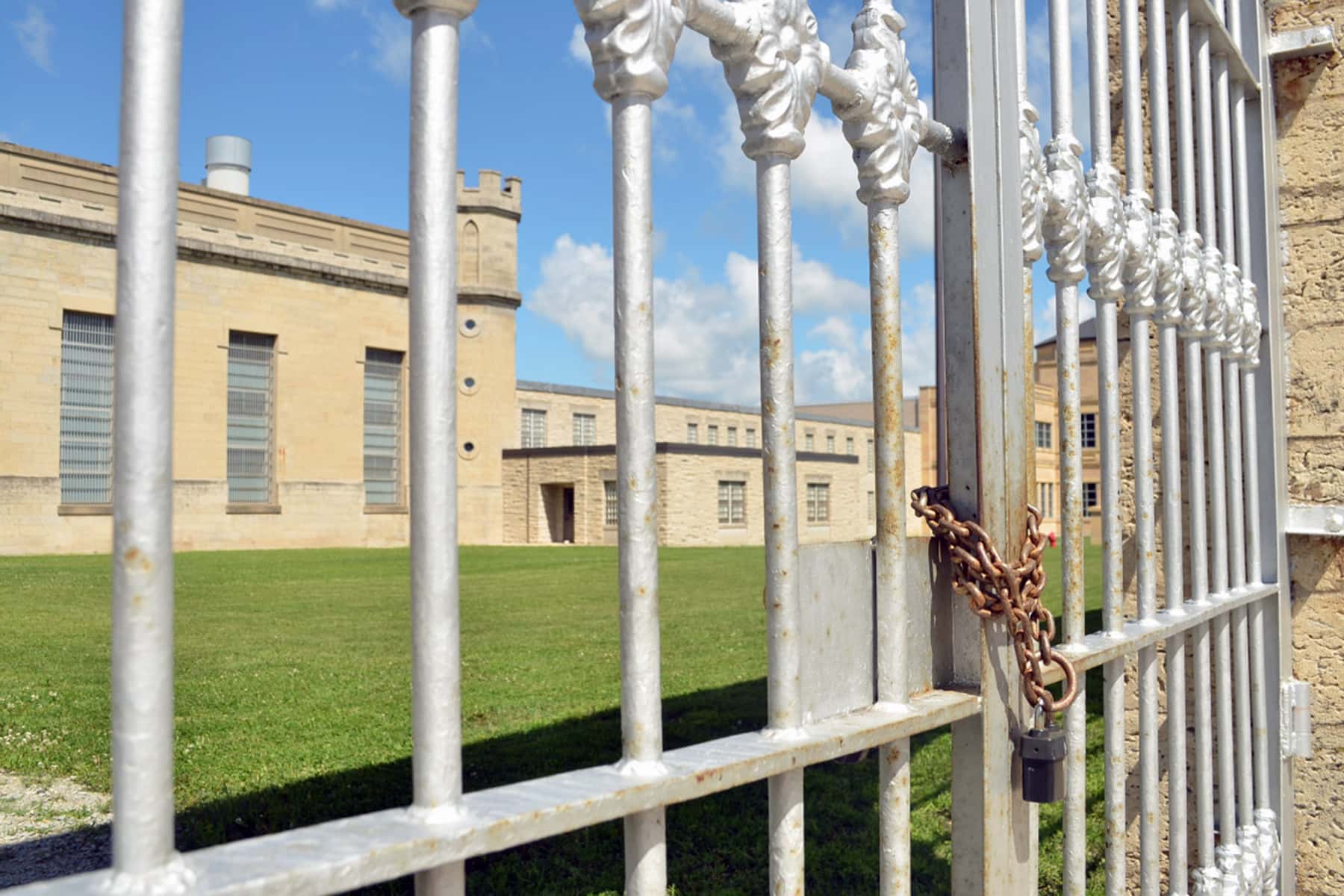 The American Civil Liberties Union of Wisconsin filed a lawsuit on April 10 in the Wisconsin Supreme Court seeking the release of elderly and vulnerable people from state prisons in order to avoid a dangerous outbreak that would further strain the state's health care capacity and put public health at risk.
The lawsuit, filed on behalf of two incarcerated individuals with pre-existing conditions, state criminal defense lawyers, and Disability Rights Wisconsin, asks the court to order Gov. Tony Evers and state corrections officials to reduce the prison population down to a level where social distancing is possible, giving priority to the elderly and those with conditions that increase their risk of COVID-19 complications and death.
"Right now Wisconsin's overcrowded prisons are a ticking time bomb that threatens the health of all Wisconsinites, especially people of color who are disproportionately impacted by mass incarceration," said Chris Ott, ACLU of Wisconsin executive director. "The very modest steps taken so far by state officials are simply not enough to prevent an outbreak that would strain our hospital system, endanger public health, and claim thousands of lives. State officials have the power to avert this catastrophe – and they have to act now."
The Department of Corrections holds almost 23,000 adults in facilities with a design capacity of 17,815, thus exceeding their capacity by more than 30%. To date, the state of Wisconsin has reduced the state's prison population by just 1.3%, leaving tens of thousands of people incarcerated in overcrowded conditions where social distancing and other mitigation measures recommended by public health experts are impossible. The lawsuit notes that an outbreak of COVID-19 in Wisconsin prisons could overwhelm available hospital beds and ICU units in communities where prisons are located.
According to the ACLU of Wisconsin's Smart Justice Blueprint, Black Wisconsinites are 12 times more likely to be imprisoned than white Wisconsinites.
"Public health experts have been clear that reducing prison populations is vital to combating the spread of this disease," said Tim Muth, ACLU Staff Attorney. "The overcrowded conditions in our prisons and jails now pose an imminent threat not only to the vulnerable people incarcerated there, but also to their staff and surrounding communities. Lives are at risk and we simply cannot afford to wait. We're asking the court to intervene and force state officials to take action to prevent state prisons from becoming dangerous powderkegs of this disease."
The number of people over the age of 50 in Wisconsin prisons, a population generally considered to pose a negligible risk to public safety, more than tripled (232 percent increase) between 2000 and 2016, growing from 1,320 people to 4,384 people.
The lawsuit also asks the Supreme Court to ask the circuit courts to take all necessary actions to reduce the number of people being held in jails awaiting trial.
In a declaration accompanying the lawsuit, Dr. Amanda M. Simanek and Dr. Lorraine Halinka Malcoe, both professors of epidemiology at the University of Wisconsin-Milwaukee stated: "as epidemiologists and public health professionals, we urge actions to safely and rapidly reduce Wisconsin's prison populations in order to minimize the risk of severe outbreaks of COVID-19 – and especially hospitalizations and deaths – among incarcerated persons as well as correctional staff. The time for action is now."
Under Wisconsin law, the governor has the power to issue reprieves for sentenced persons for the duration of this health emergency after which their sentence, if appropriate, could be reinstated. The governor also has the power to grant pardons and commute sentences under the same provisions of the constitution.
The lawsuit is filed on behalf of two people incarcerated in state prisons with pre-existing conditions. Plaintiff Craig Sussek is in prison for a crime he committed at age 16 more than 20 years ago and is eligible for parole. Sussek has been diagnosed with kidney disease, which makes him particularly susceptible to serious injury or death if he contracts COVID-19.
Plaintiff Ramond Ninneman is 66 years old and currently has 16 months remaining on a two year sentence. Ninneman has been diagnosed with cardiac disease leaving him with only 25-30% of heart function. This disease makes Ninneman particularly susceptible to serious injury or death if he contracts COVID-19.
"My dad has just 16 months left on his sentence and I'm terrified that COVID-19 will turn that into a death sentence," said Rana Ninneman, Ramon Ninneman's daughter. "The Department of Corrections hasn't even been able to provide adequate treatment for his heart condition, let alone put in place the social distancing measures needed to stop the spread of COVID-19. State officials need to act now so that my dad and other people with pre-existing conditions can come home where they can safely practice social distancing and help keep all of us healthy."
© Photo
Lauren Fuhrmann and Barry Adams
The
Milwaukee Independent
began reporting on what was then referred to as the mysterious "Wuhan Virus" in January 2020. Other local media did not picked-up on the story until many weeks later. Our early features focused on the economic impact, social issues, and health concerns long before other Milwaukee news organizations even mentioned the coronavirus. Over the following year, we have published hundreds of articles about the pandemic and how it has affected the lives of Milwaukee residents. This extensive body of work can be found on our
COVID-19 Special Report
page, a chronological index of links by month. Our editorial voice remains dedicated to informing the public about this health crisis for as long as it persists.
For medical resources, please visit the
CDC's COVID-19 page
or the
Wisconsin Department of Health Services
. All editorial content published by
Milwaukee Independent
can be found at
mkeind.com/COVID19
. With a mission of transformative journalism, our staff is free from commercial bias and are not influenced by corporate interests, political affiliations, or a public preferences that rewards clicks with revenue. As an influential publication that provides Milwaukee with quality journalism, our award-winning photojournalism and features have helped to achieve a range of positive social impact that enriches our community. Please join our effort by entrusting us with your contribution. Your Support Matters -
Donate Now