LEGO design contest aims to bring replica of Calatrava's Art Museum to life in bricks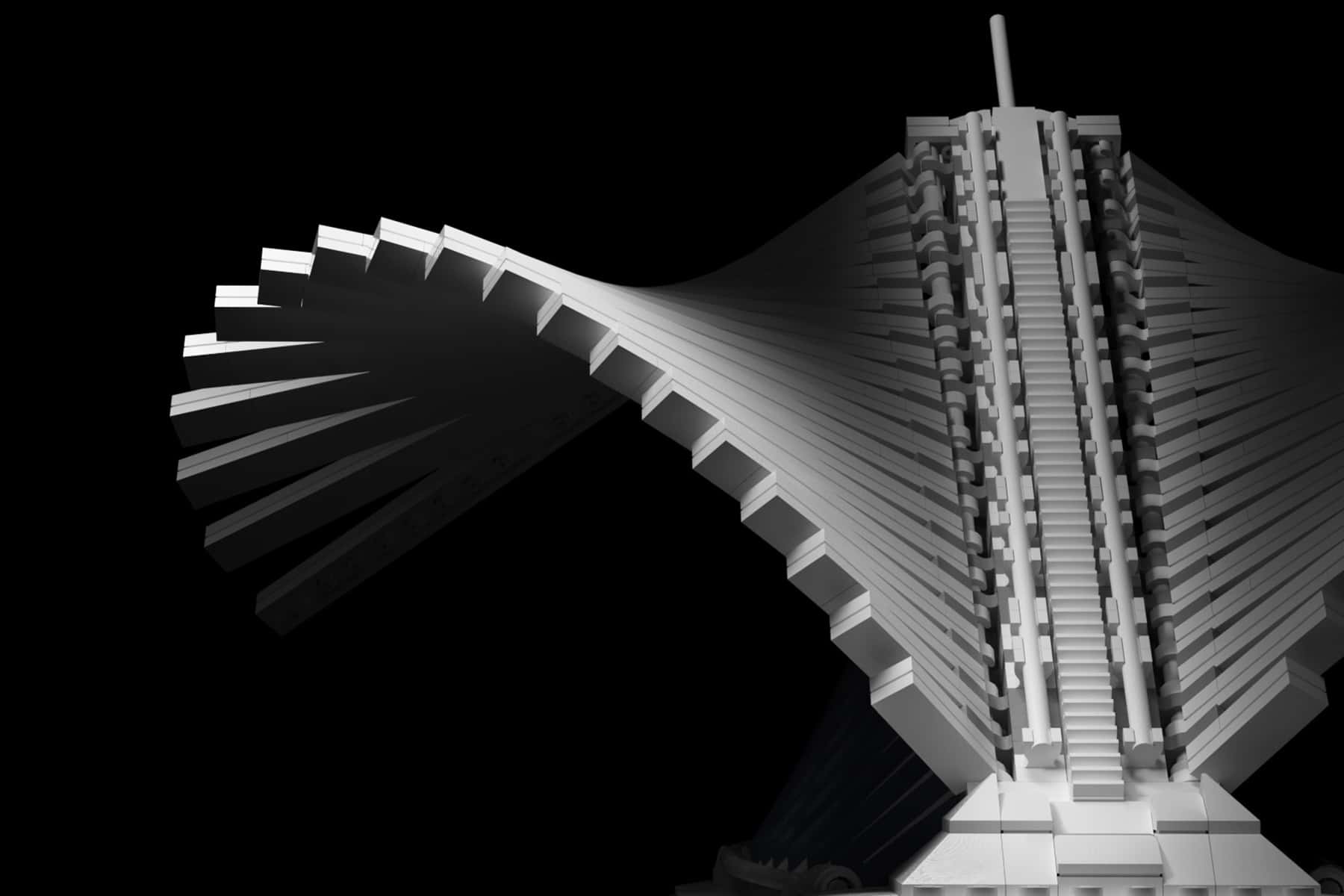 The Milwaukee Art Museum could potentially become an official LEGO building set through the LEGO Ideas program if 7,500 more people worldwide vote on the innovative and artistic proposal.
The popular LEGO Architecture series was created for adults, as an opportunity to return to their childhood affection for LEGOs while challenging their matured creative skills. The highly detailed sets replicate real-world landmarks like the Statue of Liberty, the United States Capitol Building, and even the Lincoln Memorial.
Vida András, an artist from Budapest, built the Milwaukee Art Museum out of LEGOs and is currently gathering support to have LEGO make it into an official kit. With a background in architecture, András was eager to replicate Spanish architect Santiago Calatrava's pavilion in Milwaukee.
"I'm really happy that LEGO gives us this opportunity, and after a great success at LEGO Rebrick, I'm happy to present it as a possible set piece," said András. "Santiago Calatrava's Milwaukee Art Museum pavilion would make a beautiful addition to the already amazing models, it has a various mix of bricks for future creativity, and possibly inspiring to young and older people as well."
He initially designed the set for a LEGO competition last summer, where he won first place. András was fascinated about the "architectural language" Calatrava used in his design. Trying to represent the beautiful curves and lines from the real building proved to be a challenge.
After the initial prototype of the Milwaukee Art Museum was completed, András redesigned the LEGO model so it could achieve the opening and closing function of the Burke Brise Soleil wings without destroying the elegance of the model. With just a little bit of widening of the spine segment, it was finally possible.
"This model is kept as simple as possible and I consider it a beautiful decoration piece. It is really fun to build. I was focusing on not to use more bricks than necessary," added András. "The structure that keeps it together is a solid triangle form, so it is as powerful as possible."
As of May 7, 2019, the proposal had 2,498 supporters with 423 days left to reach 10,000. Anyone who wants to support the design can go to the LEGO Ideas website, create an account, and click the support button for his Milwaukee Art Museum LEGO set.