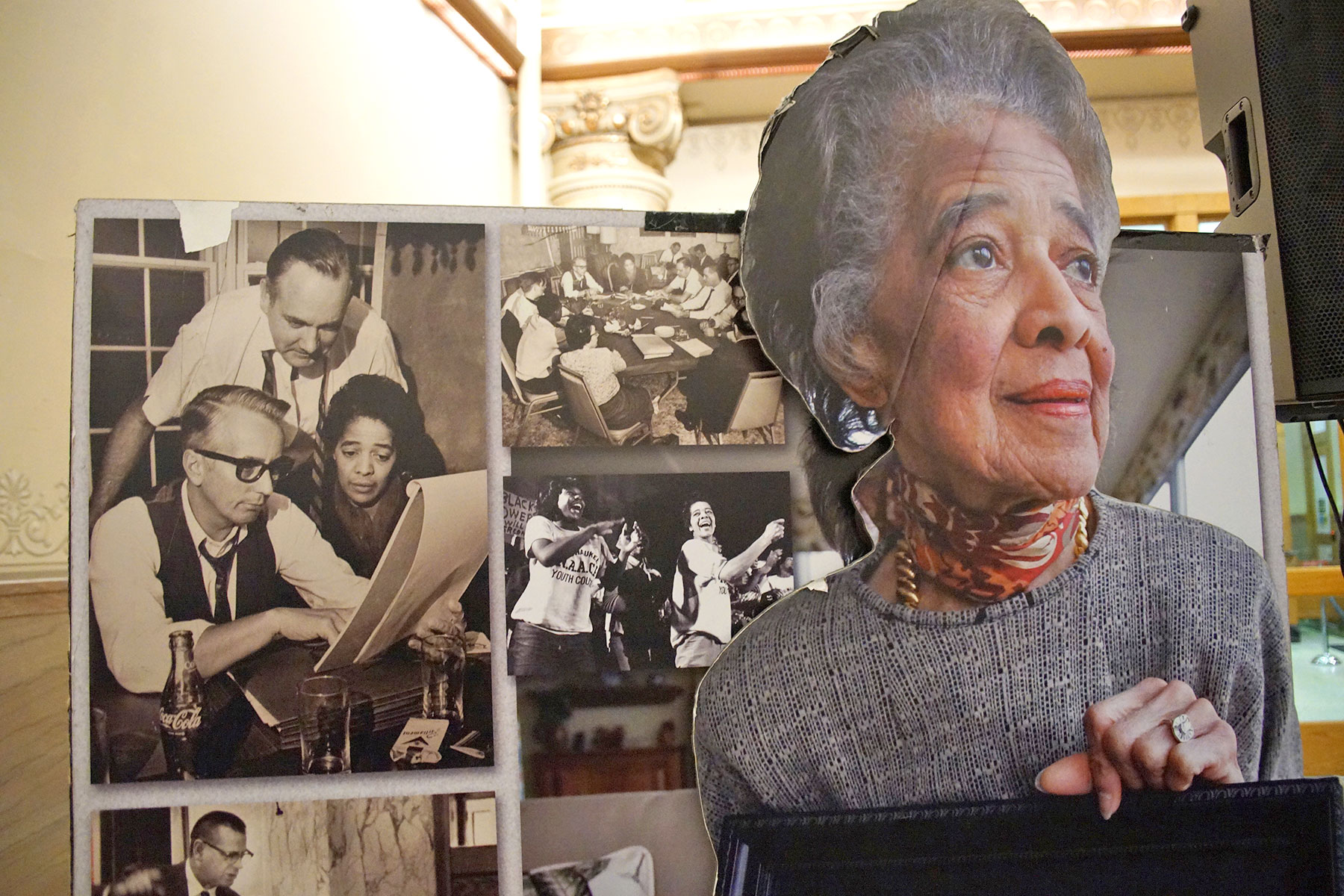 City residents were invited to bring family and friends to attend the 2nd Annual Black History Program on February 23 in the Milwaukee City Hall Rotunda.
The theme for this year was "the Souls of Black Folk" was a festive celebration of African-American culture. Organized by Aldermen Khalif J. Rainey and Russell W. Stamper, the event began with an African drumming performance by ONFYAH (Our Nation For Youth Arts and Healing), who also entertained the public in January at the 34th Annual Dr. Martin Luther King Jr. Birthday.
"We wanted to have a community-wide celebration of African-American culture again, just when Black History Month reached its pinnacle," Alderman Stamper said. "Our program had compelling speakers and performances that exemplified the 'soul of black folk.' It was exciting to see city residents attend our program and celebrate African-American culture with us."
Milwaukee jazz singer Adekola Adedapo offered a libation to honor the gathering, and a rendition of the Black National Anthem was sung by Trinity Harris. The program also featured a performance by Milwaukee School of Excellence students Savannah Patterson and Aryn Fears, and a poetry performance by Ajamou Butler and MVP Speaks.
"The event truly was a celebration of Black History Month," Alderman Rainey said. "This year's Black History Program was a true reflection of African-American culture as it is today in Milwaukee."
Unable to attend in person, the Living Legacy Award was presented to Vel Phillps for her advocacy on behalf of the African-American community.
Working as cosponsors for the event were Alderwoman Milele A. Coggs, Alderwoman Chantia Lewis, Alderman Cavalier Johnson, and Common Council President Ashanti Hamilton.