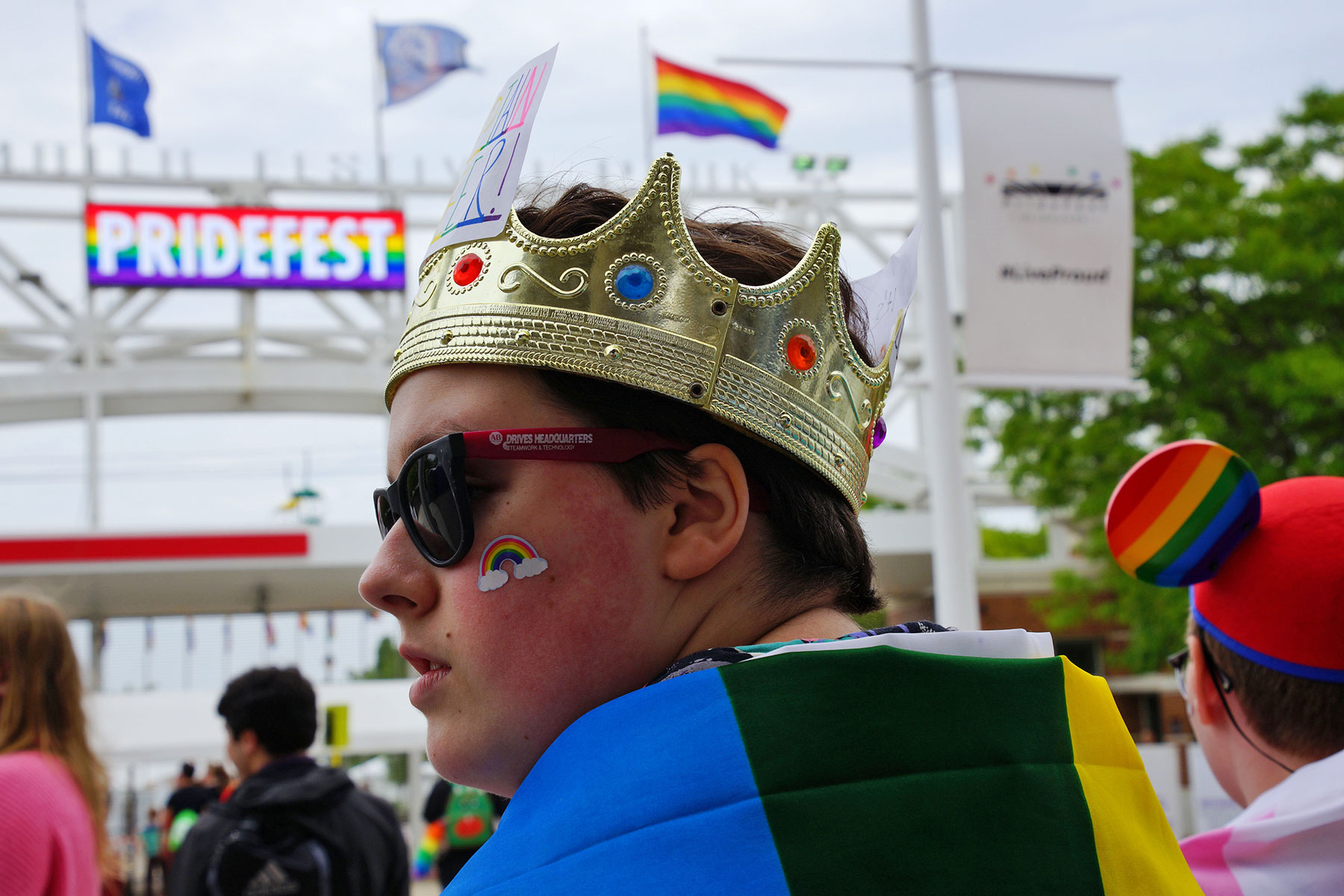 The 31st Annual PrideFest Milwaukee kicked off its opening ceremonies on June 8 at the Henry Maier Festival Park grounds, with honored guests, elected officials, award winners, and guest speakers that included a keynote address from Danica Roem.
Proudly celebrating local LGBTQ culture and community, the 2018 PrideFest Milwaukee officially kicked off the summer festival season. The world's largest LGBTQ celebration with permanent festival grounds is owned and operated entirely by volunteers each and every year.
The festival traces its heritage back to 1974, when 350 people attended the city's first organized expression of pride at the Gay People's Union Ball. This year, PrideFest 2018 is expected to attract over 40,000 visitors over the four-day weekend, shattering attendance records for the seventh consecutive year.
PrideFest is proud to support a number of important causes of the LGBTQ and allied communities, honoring champions who are doing work to make our state a fair and just place to live, work and play for all Wisconsinites, regardless of gender identity.
During the ceremony, 2018 Pride awards included ALLY: Alderman Cavalier Johnson, for introducing the ordinance that led to the LGBTQ Conversion Therapy Ban in Milwaukee; INDIVIDUAL: Cormac Kehoe, for developing the first-ever Pride Ride in partnership with Harley Davidson and various other motorcycle groups and LGBTQ rider organizations; ORGANIZATION: Based in Milwaukee, the Queer Zine Archive Project preserves unique stories, narratives and experiences "not fit to print" in traditional gay media outlets; VALOR Youth Leader: Nikko Nelson, a trans student at Mequon Homestead High School, who was recently voted prom queen by her classmates; LEGACY Community Elder: Jamie Taylor, for developing the History of Gay Milwaukee Facebook page, which has become an extremely valuable resource in connecting long-lost people around the country, crowdsourcing extremely critical information about Milwaukee's LGBTQ heritage.
A wide variety of national entertainment acts performed during the event such as the B-52s, Jussie Smollett, Daya, JoJo, Fortune Feimster and the Ladies of Comedy, as well as Milwaukee favorites GGOOLLDD, REYNA, Tigernite, Lex Allen, presenting a stellar line-up of LGBTQ talent.
Danica Roem, American journalist and politician, was the 2018 keynote speaker. When elected to the Virginia House of Delegates in 2017, Danica became the first openly transgender individual to be elected and serve in any United States legislature. Her opponent, incumbent Bob Marshall, was a lead sponsor on Virginia's trans-exclusionary bathroom bill and Virginia's bill to end same-sex marriage.
These photos share highlights from the opening ceremonies, and a companion feature presents selected audio segments from the event speakers.