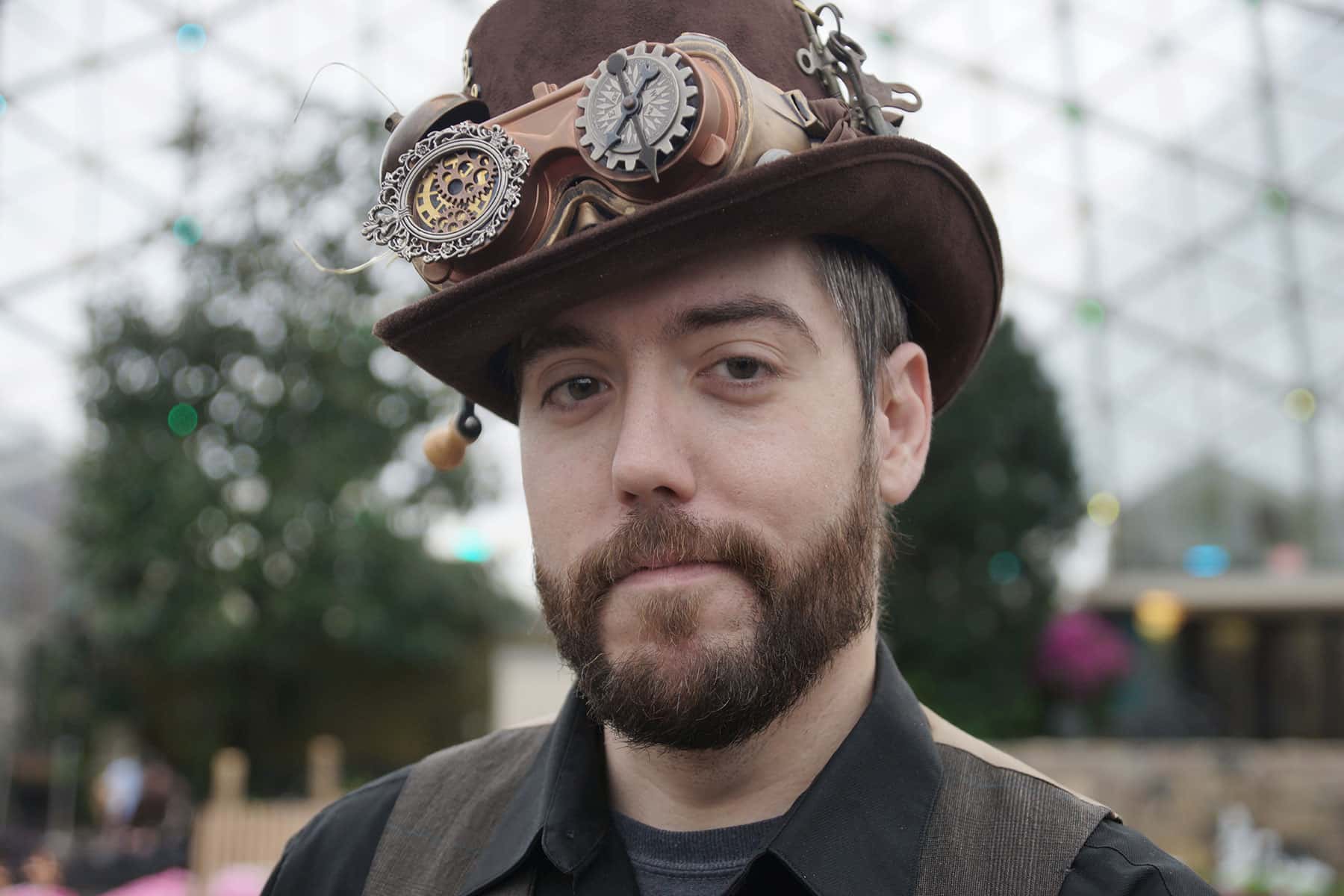 Historic Mitchell Park Horticultural Conservatory hosted the family friendly "Gardens and Gears Steampunk Faire" for its third year on March 4.
Inspired by 19th-century industrial steam-powered machinery, the steampunk event complimented the Old West display currently featured at The Domes. Gadget-filled artists, vendors, and Victorian Era costumed visitors shared their enthusiasm for the alternative history genre of science fiction. Steam-powered trains crisscrossed tracks along a miniaturized landscape of the Wild West in a display of the Great Train Robbery. Canyons, southwestern rock formations, and small towns were built along 700 feet of track. Included in the dioramas were tiny bandits hidden in the terrain, ready to pull a heist. An Annie Oakley re-enactor presented an account of the frontier woman, as alternative history CosPlayers in brass and leather filled all three domes.
These images capture the fun and excitement of the event and Winter Farmer's Market held at The Domes, which had been closed last year and faced an uncertain future.