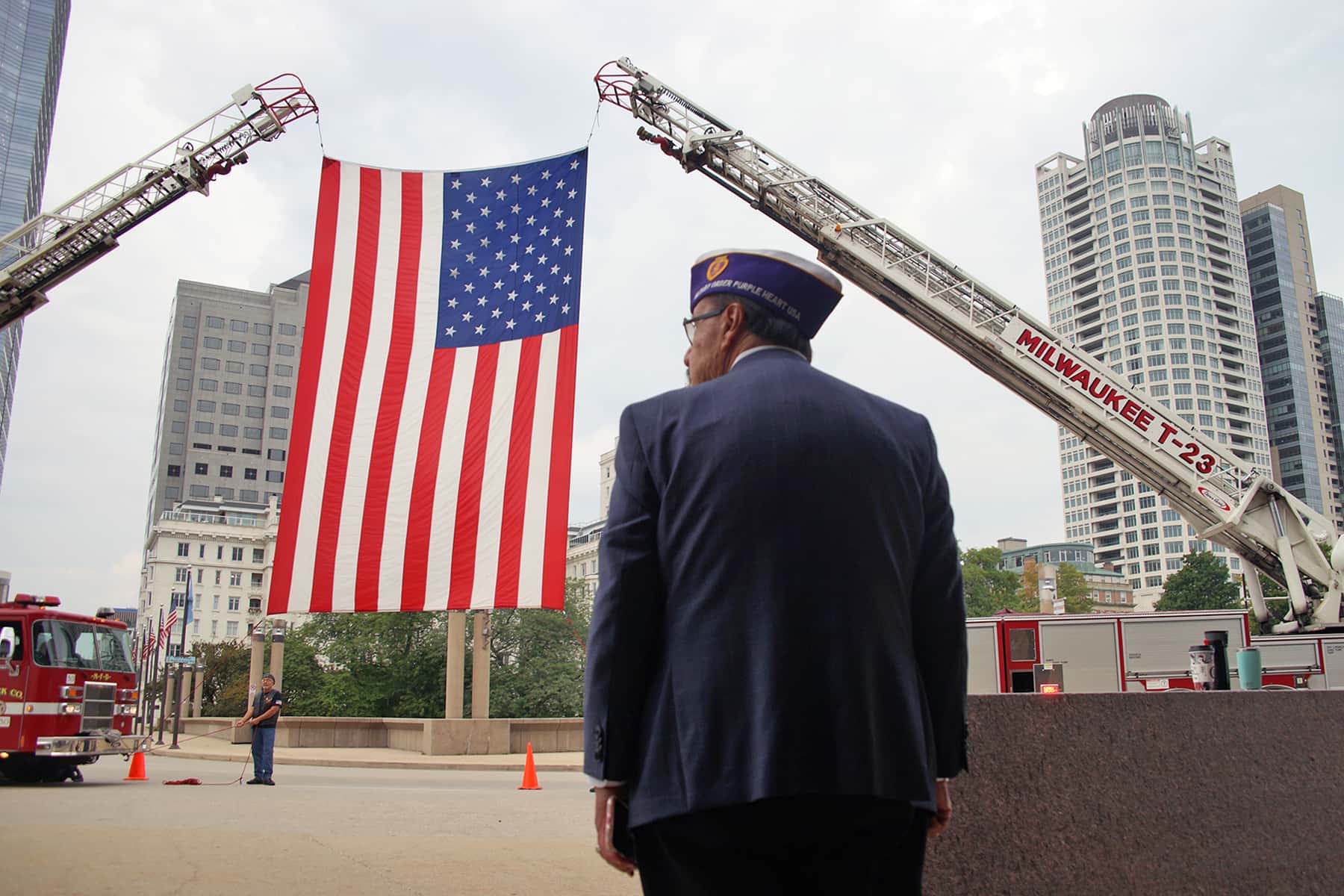 A somber memorial ceremony was held at the Milwaukee County War Memorial Center along Lake Michigan, in remembrance of the national sacrifice and loss from the 9/11 tragedy.
State and local leaders, first responders from Milwaukee's police, sheriff, and fire departments, veterans, and members of the local community honored the almost 3,000 lives lost during the September 11th, 2001 terrorist attacks.
"On September 11, we reflect on our nation's grit and resilience while working to honor the legacy of those we lost and the countless heroes who responded during our time of need," said Governor Tony Evers said. "Wisconsinites have always believed in coming together and helping our neighbors in difficult times, so it is fitting that we remember September 11 in Wisconsin through acts of service to our neighborhoods and our communities."
Milwaukee is one of the few cities to have a physical relic of the World Trade Center, with a massive steel beam from the fallen landmark. In 2011, Vietnam veteran Joe Campbell and retired Milwaukee Fire Battalion Chief Mark Fox drove it from New York to Milwaukee for the city's 10th anniversary memorial.
The steel beam was installed at the War Memorial Center to honor not only the 343 firefighters and paramedics killed in the attack, but also the police, Port Authority officers, and civilians who lost their lives that day.
"What happened 18 years ago was terrible, and this is a piece of history that I wish did not exist," said Campbell. "But we have it here because I think it is important for people to never forget what the price of freedom is. It's not free."
Babies born on September 11, 2001 are now legal adults today, a whole generation that grew up in a time when the World Trade Towers did not exist against New York's skyline. Many of the surviving first responders and civilians caught in the toxic dust, from the collapsed Towers, have suffered years of medical problems.
"There are still thousands of first responders who are suffering illnesses born on that day," said Milwaukee County Sheriff Earnell Lucas.
City and County leaders placed wreaths in the reflecting pool at the end of the ceremony, and taps was played to conclude the memorial service.