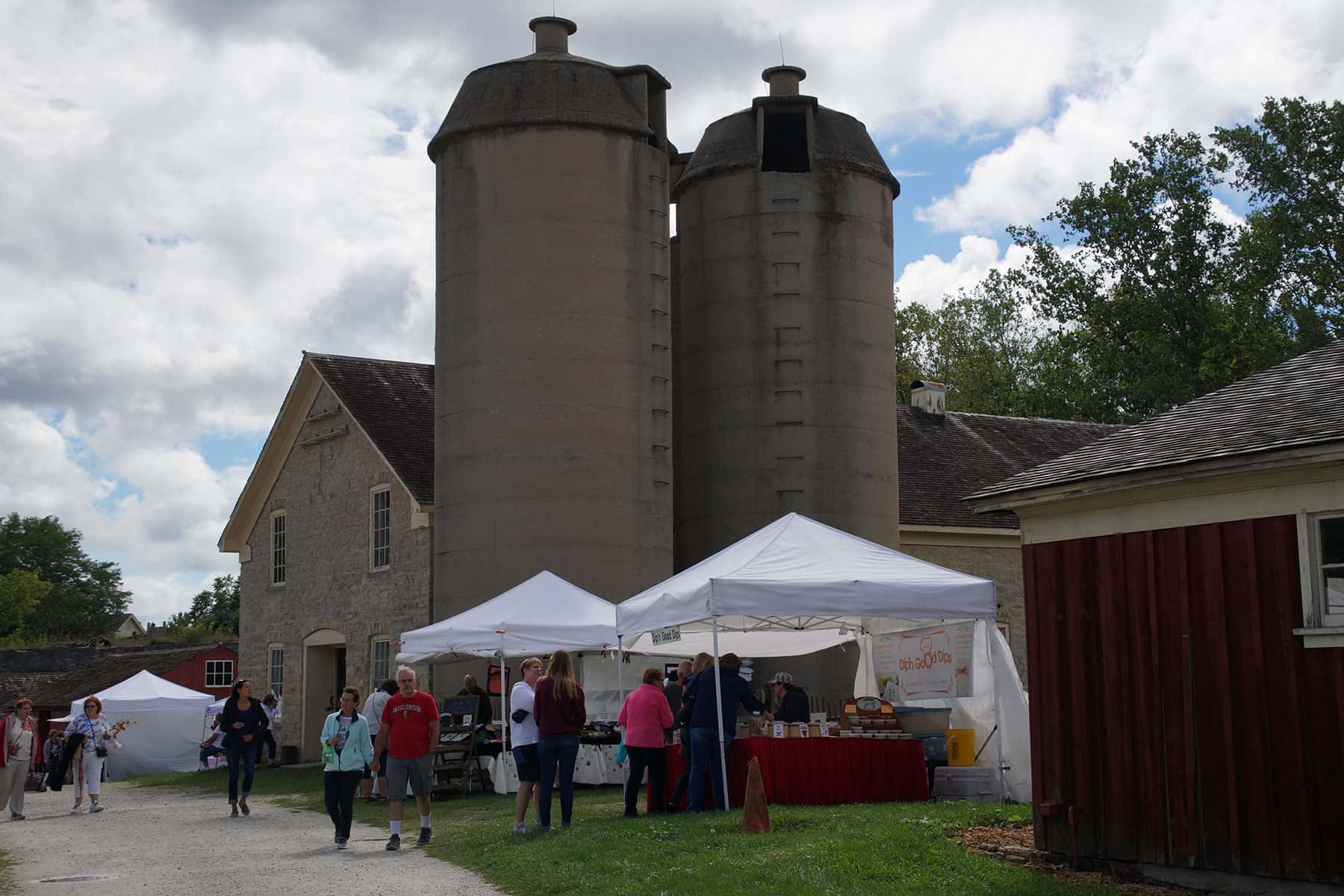 The Milwaukee Historical Society held its 34th annual Harvest of Arts and Crafts at Trimborn Farm on September 10 and 11.
From wearable art and holiday decorations, to jewelry, paintings and sculpture, the Harvest Weekend featured some of the most exceptional handcrafted work in the Midwest.
With 80 artisans, craft and food vendors, hundreds of visitors attended the event hosted on the farm grounds and around the historic Curtin House. One of the long-standing traditions included a visit to Aunt Pat's Kitchen, which sold popular cookies made from a recipe of the Trimborn family.
The event also offered a notable new feature this year, with a beer garden setup around the Sprecher Beer Truck. The local brewery has partnered with the Milwaukee County Historical Society for several events this year. In June it released a special beer named for the BoDeans, who came to the Historical Society's downtown location to perform a new song about Milwaukee.
Trimborn Farm takes its name from Wisconsin settler Werner Trimborn. It has the distinction of being the only historic farm property owned by the Milwaukee County Parks System, and is operated by the Milwaukee County Historical Society. The property covers 7.5 acres, comprised of nine buildings, all of which are on the National Register of Historic Places.