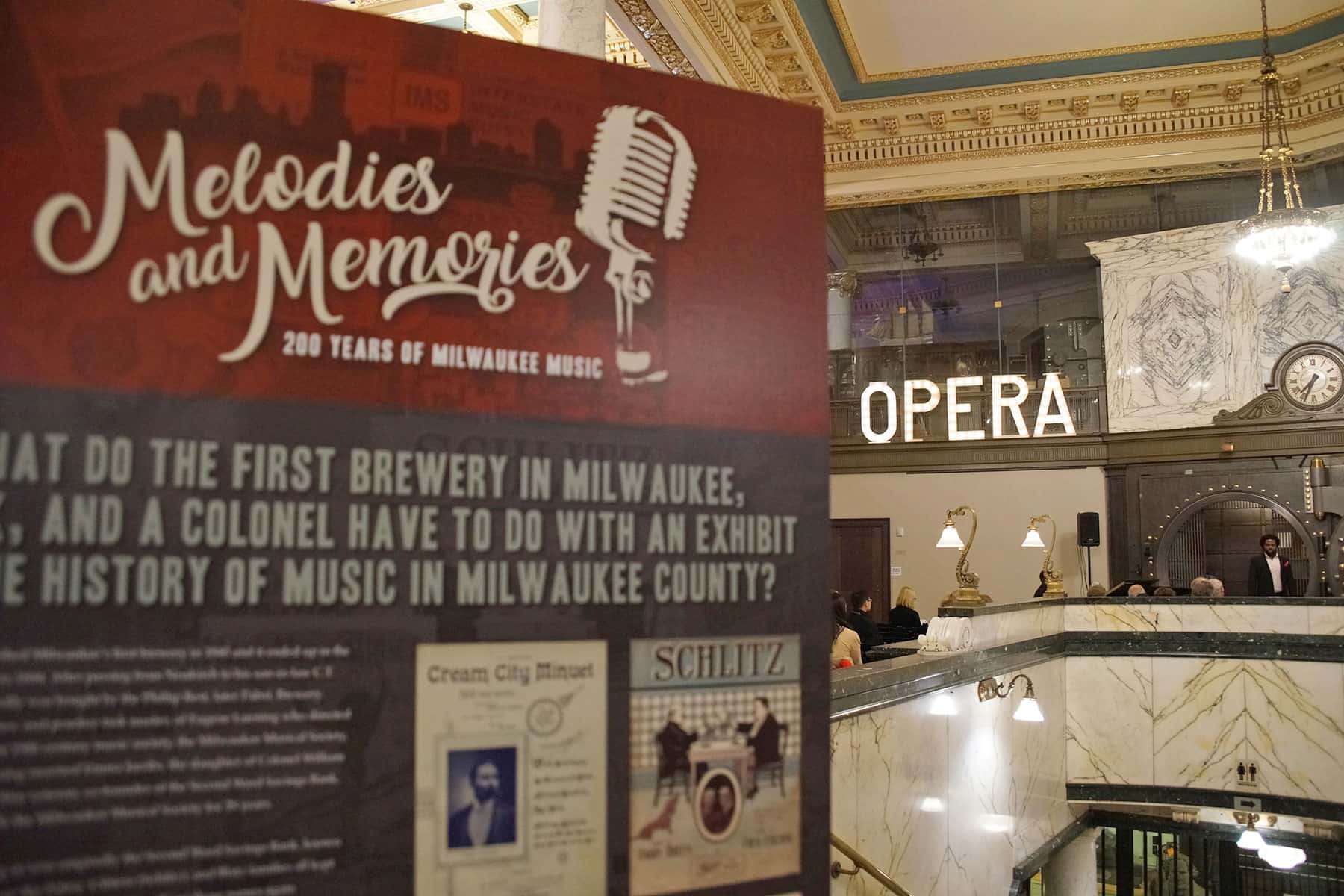 One of Wisconsin's oldest professional performing arts centers celebrated Milwaukee's music legacy at one of the city's oldest institutions.
The Milwaukee County Historical Society kicked-off the programming for its 2017 feature exhibit, Melodies and Memories: 200 Years of Milwaukee Music with a live music event on January 19. The free concert was a collaboration with the Florentine Opera, to offer a performance of popular arias from operas performed throughout the Florentine's history. The Florentine is the sixth-oldest opera company in the United States. The company performs at the Marcus Center in downtown Milwaukee, and continues to present 'new opera' as a part of its 'traditional' repertory. The creation of the new American Opera, Sister Carrie is just the latest example of its national leadership.
One song from the music program is presented here in an audio clip. The images from the photo essay capture the highlights from the event, where Milwaukee's music and history mixed for a memorable celebration of the arts.